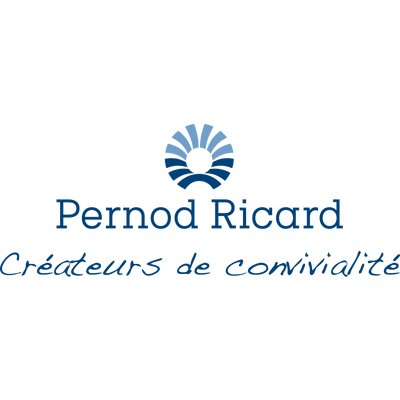 Pernod Ricard
Data Analyst
Experience:
Not specified
This position was filled!
Who are they?
Convivialité, responsabilité, réussite : trois mots qui caractérisent Pernod Ricard, numéro deux mondial des vins et spiritueux. Le portefeuille du Groupe, qui ambitionne de devenir le leader de son industrie, est l'un des plus complets du marché, avec 240 marques premium distribuées dans plus de 160 pays.
Avec ses 18 500 Créateurs de Convivialité, Pernod Ricard offre de passionnantes opportunités professionnelles et favorise l'épanouissement de ses collaborateurs, tout en plaçant la responsabilité sociétale et environnementale au cœur de ses activités, du terroir au comptoir.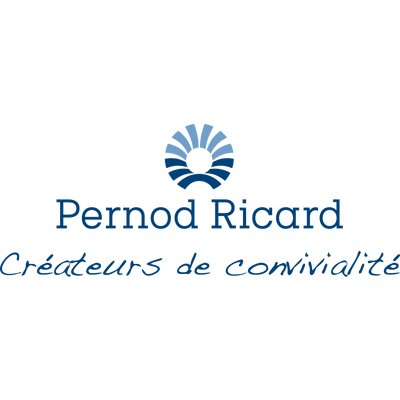 Let's go!
Découvrez la culture d'entreprise chez Pernod Ricard
Job description
Want to join a fast-moving company, work among convivial teams and take part in the global growth strategy of one of the most prestigious and comprehensive portfolios in the wine & spirits industry? We are looking for our Data Analyst! You will be based at The Island, our office in central Paris.
We're looking for a passionate and talented Data Analyst to join our rapidly growing team. In this role, you'll have the chance to roll up your sleeves and apply data analytics methods in the domain of Data Science to sustain Pernod-Ricard growth.
Your role
To help deliver the expected value on our Key Digital Programs, you will integrate the Data, Design and Analytics team where various profiles work together (Data Scientists, Data Analysts, Machine Learning Engineer, Design team, Data Office team). The purpose of the position is to support the life cycle of our digital solutions we aim to deliver to our affiliates for them to boost their digital acceleration.
Your responsibilities
You will contribute and support data analysis activities on our markets
You will understand global business needs and translate them into technical solutions
You will develop and implement data analyses to support digital use cases of our key digital priorities
You will create simple and maintainable dashboards, reports, presentations to communicate the findings and interrogations to business users
You will filter and clean data by reviewing computer reports, printouts, and performance indicators to locate and correct code problems
You will monitor usage & results of our algorithms
You will collaborate to industrialize, maintain and improve our digital solutions
You will foster common ways of working and roles across our markets
You will partner with our data science teams to make sure our work is consistent according to business needs
You wil partner with the team to develop and implement databases, data collection systems, data analytics and other strategies that optimize statistical efficiency and quality
You will work with the product owner to prioritize business and information needs
You will actively contribute to the Data culture community
You will locate and define new process improvement opportunities
If you recognize yourself in the description below, don't wait to apply! 
You have a Master's Degree (bac+5) in Analytics, Data Science, Mathematics, Economics, Information Management or Statistics
About 3 years of experience in data or business analyst
Experience in an FMCG company is a strong plus
You speak fluently English. French or any other language is appreciated.
Your Soft skills
Ability to understand business needs
Result-oriented and capable of challenging other stakeholders
Good communication
Curious and eager to learn and to upskill
Self-starter who thrives in a collaborative environment
Pragmatic and capable of solving complex issues
Push innovative solutions
Attention to detail & technical intuition
Self-motivated, take initiative
Your Hard skills
Experience in data analysis
Strong analytical skills with the ability to collect, organize, analyze, and disseminate significant amounts of information with attention to presentation, detail and accuracy
Familiarity with data science methods and scaling data science methods
Proven experience on building reporting database
Strong capacity to develop consistent & clear analysis
Familiarity with a broad base of analytics tools (illustrative)
Programming language : SQL is mandatory. Python is a strong plus. SPSS is a plus.
Power BI is mandatory; Streamlit is a plus.
Good knowledge of cloud computing. Knowing Azure is a plus
Wait, there's more…
Working at Pernod Ricard is the perfect place for you to develop your analytical skills in a holistic way:
We use Agile ways of working, allowing you to work in multidisciplinary teams deeply integrated with business and market. You will develop both technical skills and business / soft skills.
Work with many different teams (Data Scientists, Data Analysts, MLE, Business teams etc..) for a 100% international scope
We offer you an outstanding and collaborative workplace that embodies our sharing & conviviality culture, the possibility to work from home (2 days a week), a very complete mutual insurance, an attractive compensation including profit-sharing, the possibility to train daily, employee events…
Pernod Ricard values diversity and solidarity within its organization and in its relations with stakeholders. Our recruitment methods focus on skills, and we welcome all types of talents. 
Job Posting End Date:
Target Hire Date:
2023-12-25
Target End Date:
Questions and answers about the job