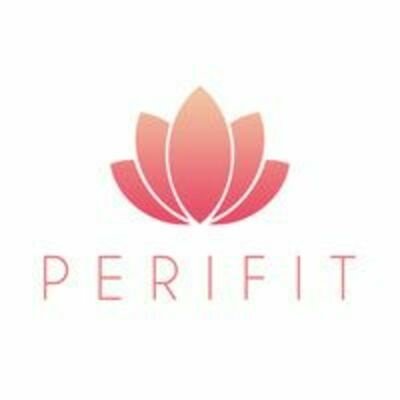 Perifit
Traffic Manager at Perifit
This position was filled!
Who are they?
⭐️ Perifit is a profitable and fast-growing femtech startup based in Paris, France. Turnover was multiplied by 100 in 5 years !
Our goal is to assist women worldwide with the most challenging moments in their lives - moments that are heavily under-addressed - and do benefit from fun and effective self-care solutions.
Our first product, the Perifit (a connected probe and its mobile games), launched in 2018, has become the #1 connected solution for pelvic floor rehabilitation. As of now, it has helped a whooping 250.000 women cure themselves and is the best-ranked app in its category.
We now develop innovative pelvic floor trainers and breast pumps that use the most recent technologies to help women improve their lives. Our mission is to empower women to take control of their health and improve their overall well-being.
Our team grew from 2 co-founders to approximately 30 employees in three years (2020 to 2023), and we operate in a truly global environment, with customers and partners around the world.
At Perifit, we stand for equality, inclusivity, benevolence and wellbeing for both our clients and our employees.
Joining Perifit means being part of a dynamic, mission-driven team that is making a real difference in women's lives, and having the opportunity to contribute to a growing and innovative startup in the Femtech industry !
We're very proud of our values ! FREEDOM – FEMINISM – STARTUP MINDSET – REAL IMPACT – NO EGO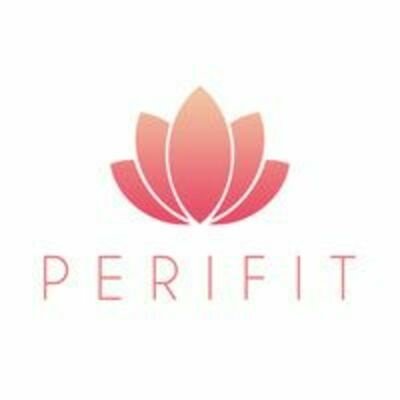 Let's go!

Job description
With an extreme growth in our e-commerce, the Marketing team is looking for a Traffic Manager to help us achieve our next goal of treating 1 million women per year.
The position
As part of the Marketing team (which incorporates e-commerce, external distributors, communities & branding), you will be in charge of increasing and improving the acquisition of qualifies traffic to our e-commerce website. Supported by a 6 figures monthly paid budget, you will specifically handle the existing Meta ads, SEA on Google & Bing, and other paid channels, as well as kick off new activities.
Your missions
In close collaboration with our media agency, operate advertising campaigns (paid social, paid search) with a performance mindset.

Monitor and manage budgets for marketing campaign, identifying opportunities for margin growth and efficiency improvements.

Analyze campaign performance and provide recommendations for optimization and improvement.

Explore new channels for additional growth, in the spirit of "the lean start-up" and the "bullseye framework" (continuous testing)

Create and maintain marketing performance dashboards, providing real-time insights and analytics to stakeholders for informed decision-making.

Be the key owner of all traffic-related topics within the company.

Stay up-to-date with industry trends and best practices, implementing new strategies and tactics as needed.

Foster a positive and collaborative working environment, contributing to the overall success of the marketing team.
Preferred experience
We are seeking a highly organised and results-driven Traffic Manager to oversee the planning, management, and optimisation of our marketing campaigns across various channels (Meta Ads, Google Ads…).
💯 You are a motivated, dynamic Traffic Manager with a least 3 years of experience with a fast-growing e-commerce, performance-oriented business.
🦾 You have operated significant paid media budgets, trafficked, optimised and reported on campaigns within Facebook Business Manager, Google Ads, Bing Ads. You have significant experience in CPA optimisation and growth generation. You know everything about Facebook's algorithm, FB's branded content, and all useful functionalities.
🚀 You have experience in a start-up (+ soft skills in doing so)
🕵You are passionate about finding learnings within data.
🦸You are an explorer at heart, always keen to try and test to uncover the new channel of hyper growth for your company.
🤝🏼 You are a team player, easy going, and yet very demanding for yourself. Your success is the team's success.
💪🏽You are a feminist and believe in the right of every woman to have access to fun, effective health solutions. You are comfortable talking about women's health issues, are not intimidated by the topics of pelvic floor health, the vagina, childbirth and female intimacy in general, and curious to learn more,
📈 You have experience in creating and managing marketing performance dashboards using tools like Google Data Studio, Tableau, or similar.
🕵️ You have a strong analytical skills and the ability to interpret and communicate complex data.
💬 You speak and write excellent English and French.
Advantages
❤️ A chance to impact the lives of millions of women

🚀 Rapid career development in a rapidly growing company

💰 Equity participation (BSPCE) for all employees after the end of the trial period,

🏥 Mutual with excellent health coverage (Alan) 100% financed by the company,

🍱 Swile "restaurant tickets", 60% covered by the company,

🏋️‍Free subscription to Classpass to take care of yourself and your health,

🏠 Places financed in company kindergarden,

🏢 A place where it is good to work in a friendly atmosphere, with spacious offices in the center of Paris. But also the most flexible home-office policy you could wish for: work from wherever you wish as long as the tasks get done !
Recruitment process
Send your CV and a few sentences about why you should be perfect for the role. Please don't send a formal, standard cover letter - we will not read it!

Screening call

Case study & In-person interview

(if necessary) last interview with HR and/or co-founder
Questions and answers about the job