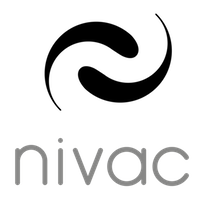 Nivac
Chef de projet e-learning et mobile learning - Secteur du Luxe
Permanent contract

 

Starting date:

 

Paris

Partial remote authorized

Bachelor's Degree

> 1 year
The company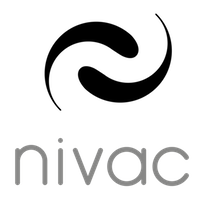 Nivac
The job
Chef de projet e-learning et mobile learning - Secteur du Luxe
Permanent contract

 

Starting date:

 

Paris

Partial remote authorized

Bachelor's Degree

> 1 year
This position was filled!
À propos
Nivac is working in partnership with the biggest French, Swiss, Italian and Korean Luxury Houses. The goal of the agency is to help those Houses to pass on to their customers their heritage, innovative
strength, and know-how.
Nivac offers tailor-made training solutions to stimulate sales development in France and abroad: E-learning, App and Web App, Serious Games, educational games, …
For this purpose, Nivac uses communication and training levers to share with the sales teams an emotion that they will need to pass on, naturally and with sincerity, to their customers.
Each member of Nivac: Project Manager, Digital Manager, Artistic Director or Motion Designer feels rewarded by the trust granted by these Houses on a daily basis. The team identifies with the many challenges of its clients: the integration and acculturation of new employees, a major launch, a new collection release, an unprecedent customer experience, etc. are all opportunities to help Houses keep their worldwide leadership.
At Nivac, contents are written in English, thought in a cross-cultural way, experienced with passion.
Descriptif du poste
Nous recherchons un(e) Chef(ffe) de projet créatif(ve), rigoureux(se) et passionné(e) par le luxe pour intégrer notre équipe dans la création de supports de formation haut de gamme.
Vous contribuerez à la conception de supports de formation digitaux (applications), de e-training et de e-learning pour des clients prestigieux et exigeants, français et internationaux.
Votre rôle sera de :
Participer à l'analyse des besoins spécifiques du client.
-Partager cette problématique avec l'équipe afin de concevoir ensemble la solution la plus pertinente pour atteindre les objectifs du client.
-Rédiger, le plus souvent en anglais, les messages, scénarios et modalités permettant de former les équipes de vente de nos clients et de leurs distributeurs.
Garantir la qualité du support de formation en coopération avec nos graphistes et développeurs.
Profil recherché
• Vous avez une expérience réelle en conception de contenus de formation pour la salle, le point de vente ou en ligne.
• Vous connaissez les codes du Luxe et de la mode et êtes passionné(e) par ce qui les caractérise : héritage, savoir-faire, innovation, expérience client unique
• Vous combinez un talent d'écriture (en français et en anglais) avec un goût prononcé pour les technologies Internet et Mobile.
• Vous avez le goût du détail, vous êtes méticuleux(se), organisé(e).
• Vous aimez les challenges, vous êtes créatif(ve), et savez travailler sur plusieurs projets en parallèle.
• Vous avez le sens du service client.
• Vous avez envie d'intégrer l'agence qui aide les plus grandes Maisons de Luxe françaises, suisses, italiennes ou allemandes à conduire la transformation digitale de leur formation retail (Apps, Web apps, gaming, e-learning, micro-learning…).
• Vous rêvez de prendre place aux côtés de nos clients pour leur permettre d'offrir un service parfait et efficace dans tous les points de vente de la planète où leurs créations sont proposées.
• Vous pensez International.
Déroulement des entretiens
Sélection sur CV et lettre de candidature
Entretien téléphonique rapide pour confirmer l'intérêt réciproque
Entretien Zoom ou Teams
Entretien physique
Feedback candidat
Décision
Découvrez l'équipe
Ce contenu est bloqué
Le cookie Youtube est obligatoire pour voir ce contenu
Questions et réponses sur l'offre
Add to favorites

Share on Twitter

Share on Facebook

Share on LinkedIn