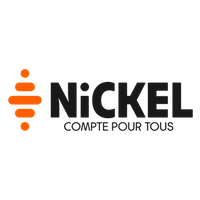 Nickel
Head of Legal F/H
Permanent contract

 

Lisbonne
The company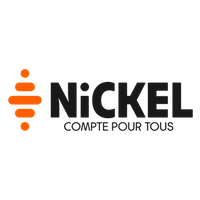 Nickel
The job
Head of Legal F/H
Permanent contract

 

Lisbonne
À propos
Launched in 2014, Nickel is THE payment solution that offers the possibility for anyone to open a current account in 5 minutes inside a tobacco shop.
With more than 2 millions accounts opened and 6,000 tobacconists transformed into small branches, Nickel is a great success story.
With more than 500 collaborators based in Paris, Nantes and Madrid, Nickel is accelerating its international development. We launched Spain in 2021 and will open 6 other european countries in the next 4 years, Portugal being a top priority
Nickel is a French payment institution licensed by the ACPR (Bank of France) and, since 2017, a subsidiary of BNP Paribas.
Descriptif du poste
Nickel PT Head of LEGAL shall notably be responsible for (i) managing and monitoring legal risks related to Nickel PT, (ii) providing legal assistance and daily support to the local operational teams and the management, (iii) ensuring that procedures, processes and set-ups are in place to maximise efficient legal support and dissemination of legal expertise and information within Nickel PT.
The in-house counsel for Portugal, with direct reporting to the Head of Legal Nickel Group, will create and consolidate a legal department.
Daily missions include:
Providing accurate, relevant and timely advice to Nickel PT and other members of staff on a variety of legal topics and areas that relate to the payment services sector such as responsibility of the payment institution pursuant to the PSD2, personal data, distribution network, IP/IT laws, marketing materials, procurement, civil law, third party risk management for regulated entities and to the extent necessary in relation to the branch, corporate laws.
Drafting, reviewing and negotiating various commercial contracts (cooperation agreements, distribution agreements), non-disclosure agreements subject to Portuguese laws - issuance of templates and best practice sharing.
Managing and mitigating legal risks by designing and implementing local policies and procedures, aligned with the BNP Paribas Group Legal global policies.
Ensuring compliance with all laws and regulations that apply to Nickel PT business .
Promoting legal and compliance management best practice and culture throughout Nickel PT.
Providing legal advice related to the launch of new products, services and/or new activities in transversal internal committees.
Management of disputes, pre-litigation matters.
Communicating with and managing any third-party bodies such as external counsels, public notaries or auditors.
Designing and delivering legal training to the business and operational teams.
Staying up-to-date with changes to legislation, particularly in relation to laws, rules and regulations that directly affect Nickel PT business and implementing an adequate local regulatory watch.
Profil recherché
The ideal candidate should have the following profile:
Knowledge in banking/payment services law, contract law, consumer law, regulatory and procurement.
Rigor and excellent drafting quality
Autonomy /self-starter and quick-learning (minimum of 5-7 years legal experience in financial services sector although consideration will be given to quality of experience rather than pure duration)
Must work well in a team and be able to win the confidence of colleagues and others
Curiosity, diplomacy and tenacity
Ability for analysis and synthesis
Ability to manage own workload and multi-task effectively and have a pragmatic approach
Ability to independently evaluate complex legal concepts/issues and to provide concise commercially focused actionable solutions in simple language to the business
Professional ethics
Proficiency in Portuguese and English, French would be a plus.
Découvrez l'équipe
Ce contenu est bloqué
Le cookie Youtube est obligatoire pour voir ce contenu
Questions et réponses sur l'offre
Add to favorites

Share on Twitter

Share on Facebook

Share on LinkedIn