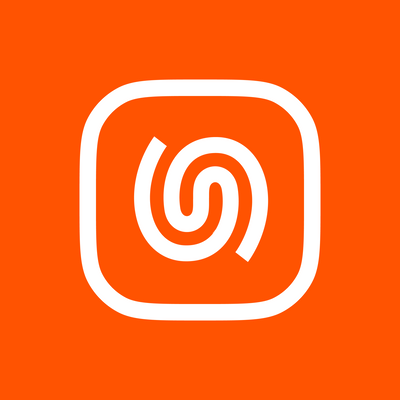 MWM
Monetization Strategy Lead
Education:
Master's Degree
This position was filled!
Who are they?
MWM is a leading technology company that develops in-house tech to power over 50 apps that help people unlock their creative potential. With more than 500 million downloads worldwide, MWM has gained recognition as a promising French start-up and has been named as one of the next 100 Tech Unicorns in Europe.
If you are driven to make a difference and want to be part of a team that is constantly striving for technical excellence, MWM may be the perfect fit for you. At MWM, you will have the opportunity to contribute to technological innovations and create apps that are used by millions of people worldwide. You will be in charge of your own projects and have the chance to design the next big hits, like edjing. Join us and be part of a team that is dedicated to pushing the boundaries of what is possible.
Leader in creative apps
50 million euros raised in March 2020
A profitable scale-up
500 million downloads
50+ apps to unlock creativity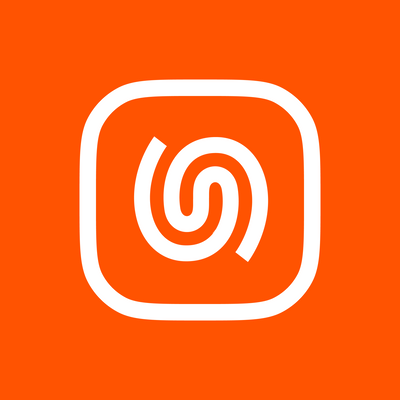 Let's go!
Rencontrez Jean-Baptiste, Fondateur et CEO
Job description
MEETING MWM
Founded in 2012 by Jean-Baptiste Hironde, MWM is a global leader in developing and publishing mobile applications in creative domains, with over 600 million downloads worldwide. Recognized as the top French app publisher, we are known for our innovative approach and a touch of 'madness' that inspires unconventional thinking.
Headquartered in Boulogne-Billancourt, France, and acknowledged as one of the nation's top 120 startups, we are on a mission to 'Unlock Human Potential' through technology. We believe in empowering individuals by making advanced tech accessible, serving as catalysts for personal growth and exploration.
True to our vision of making advanced tech feel like simple magic, we are committed to transforming complex technology into intuitive, user-friendly experiences. Harnessing AI and machine learning, our apps are reshaping user experiences.
Interested? Keep reading!

MEETING YOUR FUTURE JOB
Lead monetization strategy for live and under production applications,
Leverage design-driven decisions and data-driven analysis to identify and prioritize monetization opportunities,
Partner with Product Management, Product Marketing, Business Intelligence and User Acquisition Teams,
Measure and track monetization performance to enable continuous improvements on paywalls, onboarding, and in-app monetization features,
Keep up on monetization trends and implement innovative strategies,
Build a team of monetization experts to iterate quickly and effectively on all monetization topics.
ABOUT YOU
You have 5+ years of experience within or across monetization, and/or product strategy in the mobile industry including 2+ years on the same product(s). You are a strategic and creative problem-solver who love to work in a fast-paced "get it done" entrepreneurial environment. Intellectually curious and adaptable to various team settings, you are influential and can inspire action by producing and delivering data-driven narratives
Expected skills:
Subscription Models: You have an in-depth knowledge of subscription models, from onboarding to pricing strategies, to optimize revenue generation.
Behavioral Economics: You are an expert on user behavior patterns and psychological principles to encourage subscription adoption.
You ensure a seamless and engaging experience for free users and subscribers, improving retention and conversion rates.
Industry Best Practices & Trends: You are aware of current market trends and user preferences to develop effective hybrid monetization strategies.
Monetization Strategy: You have the ability to define comprehensive strategies by leveraging subscriptions, in-app purchases, and advertising.
Retention Strategy: You have the ability to design features that incentivize users to maintain long-term engagement with products. You have the ability to categorize users based on shared behaviors and preferences to tailor product strategies for each segment.
LIFE @ MWM
🎨 A mission: Unlock Human Potential - We believe in the limitless potential each individual holds, and our commitment is to develop tools and experiences that help reveal it by turning 'mad ideas' into reality and leveraging disruptive tech.

🚀 A vision: Make Advanced Tech Feel like Magic - We are committed to transform the complexities of disruptive technology into intuitive, user-friendly experiences that feel as effortless and enchanting as magic.
🔥 An ecosystem: Scale-up in full growth, profitable for several years, we evolve in a consumer market with almost unlimited potential. Whether collaborating with DJs such as Martin Solveig and DJ Jazzy Jeff or working closely with tech giants such as Google or Apple, our universe is rich and varied!
🙈 A relaxed and motivating working atmosphere: free gym on the premises, fresh fruits, snacks and drinks available. Every month, a visit from the hairdresser, manicurist and physical therapist in the office. A relaxation and games area, a personal parking space, meal vouchers and lots of afterworks & events.

⭐ An attractive remuneration package including among other things a profit-sharing bonus and a company savings plan - not to mention numerous career opportunities!

RECRUITMENT PROCESS
You've read the ad and find yourself in it? You know what you have to do ⬇️  !
MWM
Interested in this job?
Questions and answers about the job