Multiverse
Operations Associate, Admissions
Permanent contract

 

London

> 2 years
The company
Multiverse
EdTech

From 250 to 2000 employees
The job
Operations Associate, Admissions
Permanent contract

 

London

> 2 years
Who are they?
We are Multiverse, a tech startup with a social mission. We're building an outstanding alternative to university and corporate training, to develop a diverse group of future leaders. Our impact focuses on three core areas: measuring potential beyond academics, delivering world-class job-focused training via applied learning, and helping diverse groups of young people build social capital through a thriving community.
We are one of the fastest growing businesses in Europe and also rapidly expanding in North America, working with over 300 clients including Facebook, Morgan Stanley, KPMG, Kantar, Citi and Microsoft.
We started 2021 with the UK's largest ever EdTech funding round - a $44m Series B. Since then we've opened our New York office, and been awarded "Outstanding" by OFSTED (the UK government's education regulator) across every category. In September 2021, we broke the funding record again with a $130m Series C raise.
Visit the profile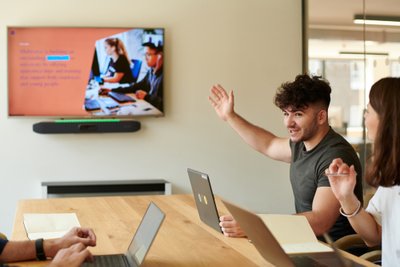 Meet Neda, Senior Manager, Multiverse Academy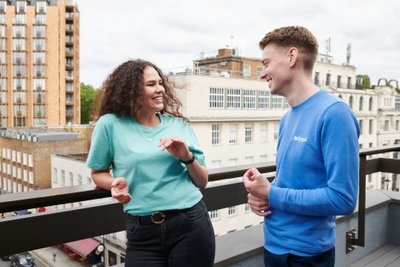 Meet George, Enterprise Account Executive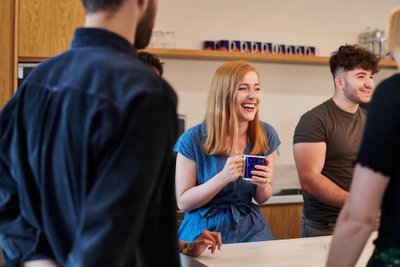 Job description
Requirements
We're looking for a Data and Operations Associate to ensure we have the systems, processes and data in place in Admissions to deliver excellence and efficiency at scale. The associate will be responsible for making sure our team can access the data they need to deliver day to day, as well as driving forward strategic projects to improve how we deliver for our candidates and clients. A global team with local operations, the Admissions team will rely on the Data and Operations Associate to bring impact and clarity to our data and processes.
The Admissions team sits at the heart of the Multiverse mission; assessing and matching candidates to life-changing apprenticeship opportunities. The Admissions team spans the UK and US, consisting of the Assessment team (assessing candidate suitability for our apprenticeships), Candidate Success team (supporting our candidates through their application journey) and the Early Talent Team (a specialist recruitment team that matches candidates to roles with some of the best companies in the world). The team works across multiple platforms and with multiple data sets on a daily basis, and sits at the centre of other operational teams across the business. .
The Data and Operations Associate will work across the breadth of the Admissions team to ensure access to the right data and insight at the right time, whilst also defining and implementing the processes that enable scale and success.
Data & Operations
You'll be the Admissions data champion, knowing what we have access to and where and supporting the team in accessing the data they need to make the right decisions and deliver impact in their roles
You'll work closely with the Global Operations Lead to drive our data monitoring, analysis, and reporting for all Admissions KPIs across a range of data sources
You'll identify gaps or issues in our current data, and work with the our Data and Insights team to improve visibility and accuracy of data
You will continuously identify opportunities for efficiencies across the Admissions team, support with monitoring of productivity, and lead on the implementation of process improvement
You will work to assess where processes and data monitoring can be aligned globally and where regional flexibilities are required
You will often act as a stakeholder consultant and project manager. You will deeply understand the needs of the Admissions team by engaging them in research, design, and when rolling out initiatives, and act as the Admissions interface with other areas of the business on cross-functional projects
You will support and promote a stronger data culture within Admissions, to ensure adoption of key data processes and tools
The ideal candidate will have an analytical mindset and be passionate about working with data and improving operational processes. You will be proactive, and work in a highly collaborative way across multiple business functions and stakeholders. You will be a self-starter who thrives in the face of an ever-changing start-up environment, with a great work ethic, and who is resourceful and creative in their approach to problem-solving.
About you
2-3 years experience in a data analyst/ops related role, ideally within a fast-growing start-up environment, management consultancy or similar
Experience of dealing with large data sets, and turning data into actionable insights.
Strong expertise in quantitative analysis: using MS Excel / Gsheets, strong plus if you have experience working with databases for analysis and CRM software.
Enjoy navigating uncertainty and answering complex business decisions independently
Energised by a busy and dynamic working environment, working collaboratively with various departments and stakeholders
Confident presenting data to a range of audiences, including challenging senior stakeholders, to deliver insights that land with impact
Strategic thinking and growth mindset - constantly looking for opportunities to improve, scale, and innovate
Happy to roll with the punches - we expect you to have a roll-up-your-sleeves-and-dive-in attitude all the time. This is a startup: your scope will change and stretch.
Passionate about social and economic mobility and the goal of ensuring that all candidates have equitable access to apprenticeship opportunities
Benefits
What's in it for you?
Equity options
27 days holiday (3 days are used for our December company switch off)
1 Life Event Day (can be for your birthday, moving house, getting a puppy...)
1 Volunteer Day to support a charitable cause
4 "M-Powered" company shut down days per year
Private Medical Insurance with Bupa
Medical cash back scheme with Medicash
Life Insurance with YuLife
Cycle to work scheme
Spill, all in one mental health support
Employer pension contributions of 3% on capped pensionable earnings
Socials and more!!
Our commitment to inclusivity
We're an equal opportunities employer. And proud of it. Every applicant and employee is afforded the same opportunities regardless of race, colour, ancestry, religion, sex, national origin, sexual orientation, age, citizenship, marital status, disability, gender, gender identity or expression, or veteran status. This will never change.
Safeguarding
All posts in Multiverse involve some degree of responsibility for safeguarding. Successful applicants are required to complete a Disclosure Form from the Disclosure and Barring Service ("DBS") for the position. Failure to declare any convictions (that are not subject to DBS filtering) may disqualify a candidate for appointment or result in summary dismissal if the discrepancy comes to light subsequently
Multiverse
Interested in this offer?
Apply
Questions and answers about the offer
Add to favorites

Share on Twitter

Share on Facebook

Share on LinkedIn