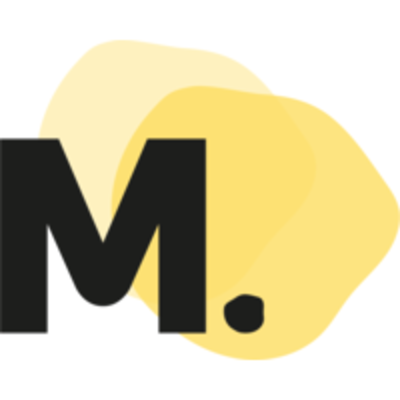 moka.care
Stage - Marketing & Communication & podcast creation
Experience:
Not specified
This position was filled!
Who are they?
moka.care is a mental health solution for companies, with one mission in mind: nurturing healthy minds to foster healthy organizations.
We guide employees through individual and group therapy or coaching sessions.
Alongside we help HR teams to take care of their employees' mental health on a daily basis.
Where we are currently: Since our creation in January 2020, more than 150 companies (L'Oreal, Spendesk, Qonto, Engie, Castalie, etc.) have joined moka.care, and we now have over 15,000 employees covered in France but also throughout the world!
We have raised 17,5 million euros and are 65 to help companies improve their mental well-being.
What we believe in? Excellence in care is our obsession.
Culture is not nice words we put on the walls, we have defined 4 tangible values to make this culture live: Comprehensive selflessness, Inexhaustible optimism, Distributed ownership, Fast agility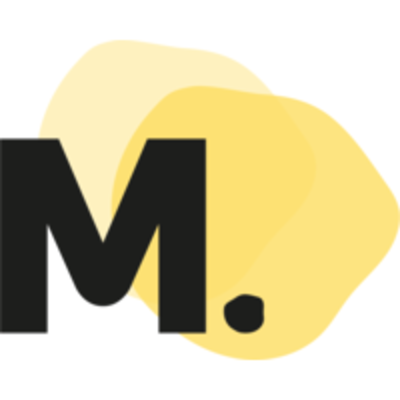 Let's go!
Rencontrez Pierre Etienne, Cofondateur
Job description
🤝 Who we are?
At moka.care, we believe that mental health is key for sustainable growth, both as individuals and as companies. Through individual and group therapy or coaching sessions, we make it possible for every employee to talk about anything, at the right time and, most importantly, with the right person.
Alongside our psychologists, coaches and therapists, we help companies take action for the well-being of their teams, and achieve healthy and sustainable growth.
Since our creation in January 2020, more than 100 companies (L'Oreal, Spendesk, Qonto, Engie, Castalie, etc.) have joined moka.care, and we now have over 15,000 employees covered in France but also throughout the world !
We have raised 17,5 million euros to help companies take care of the mental health of their employees and create healthy organizations.
Our investment fund is called Left Lane Capital and comes from the US! They are experts in our field and will bring us a lot of knowledge on scaling great companies.
Antoine Griezmann and Blaise Matuidi's investment fund, VC Origins, are participating in the funding round.
While always keeping a sustainable vision of team growth, our team is growing fast, with already 60 people onboard! We're not stopping there and want our team to keep growing as our product, to help us make mental health accessible to as many people as possible.
🧑‍💻 Why do we need you?
As a future marketer at moka.care, you will work hand in hand with the whole marketing team across various topics.
Your role is essential for moka.care to drive awareness and success for our company.
Daily you will:
-Help us manage & scale our social media by publishing creative and engaging content on Linked'in, Twitter, Instagram for both moka.care corporate account and media account.
-Participate in creating podcast and promoting them: finding guests, preparing interviews, and producing communication materials (social media posts, videos, transcriptions…). Our podcast "Les secrets du mental" gives voice to top athletes like Blaise Matuidi, Alizé Cornet, Camille Lacourt and many others who share their secrets on mental health topics.
-Organize events and participate in building our HR community: help us define a community strategy and organize key events for our community of HRs around mental health topics.
Last but not least:
Learning and always improving is part of our DNA so you will have access to a lot of resources to improve as a member of the marketing team and also regarding Mental Health.
This internship is an opportunity to discover a marketing team and to discover other tasks if you are interested in it (e.g. press relations, or growth-related subjects such as SEO, SEA, social Ads, etc.).
Your job will be impactful. Each time you create content and organize events, you highlight a service that could mentally secure hundreds of people.
📇 You're the ideal person if:
You have an interest for social media and content production
You have a good social media knowledge (how to be impactful and engaging)
You are a good writer: comfortable with writing
You are curious: you know how to monitor, look at different subjects, and stay informed
You are creative: capacity to start from scratch with new ideas for content
You are proactive and organized : ability to produce content on a weekly basis, ability to anticipate and deliver the content calendar
Video editing and graphic skills would be a strong + to create visuals
Fluent in English and in French
Salary Range :
1200€/month : "césure" internship
1400€/ month : last internship
🚀 Joining us you will
- Participate in an entrepreneurial fast-growing adventure with great development evolution in France and in Europe!
- Work in a company where you can, really, help people to feel good in their lives.
- Grow your skills thanks to a fast-learning process and huge potential for evolution and the possibility of being hired after your internships (permanent contract).
🤩 We'll take care of you:
🏡 Work-life balance (60% at the office and up to 40% remotely)
🖥 Beautiful office in the center of Paris
🍽 Swile Meal voucher card of 10€/day (restaurants, groceries and food apps)
🏃 Gymlib for sport & wellness allowance
💆‍♀️ Access to moka.care
🚇  50% reimbursement of your transport pass
💻 Mac or windows? You choose
🎤 Interview process 
Our philosophy:
🎙️"We've always thought the recruitment process too one-sided. Companies are evaluating candidates but candidates don't really have the chance to evaluate their future employer deeply.
At moka, we're looking for exceptional people. We know it is important for them to find the right company at the right time of their career.
That's why we created the "reverse interview": an opportunity for candidates to ask us all the questions that are important for them to make their choice with full transparency" **Pierre-Etienne Bidon - co-founder
Recruitment process
- A 30 min Phone interview 🤳 to understand your carrier plan, your expectations, make sure there is a match and answer your questions
- A 60 min Case study and job focused interview 🧑‍💻 to project yourself in your future day-to-day job and allow us to have concrete visibility on your skills
- And finally a 45 min Values fit interview 😍 to know more about our values, the way we work and make sure you'll feel comfortable at moka
- Offer 🎉
If needed we organize other informal talks like coffee with the team.
moka.care is a disability-friendly company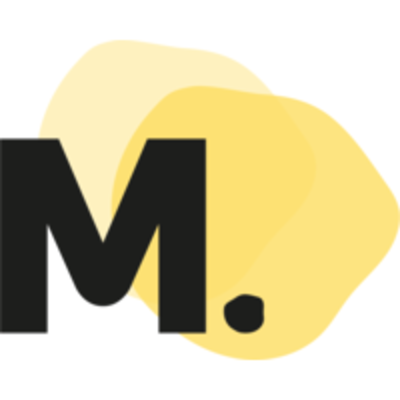 moka.care
Interested in this job?
Questions and answers about the job