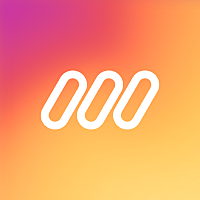 mojo
Head of Growth
Permanent contract

 

Starting date:

 

Possible full remote

Master's Degree

> 5 years
The company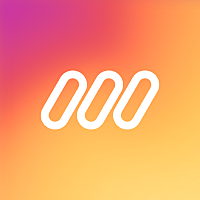 mojo
The job
Head of Growth
Permanent contract

 

Starting date:

 

Possible full remote

Master's Degree

> 5 years
About
Who are we? 🚀
mojo is an app to create animated social stories with a professional look.
Users can choose from hundreds of templates and modify them to their needs.
The app was launched in late 2018. Users and revenues have grown strongly since. Mojo is now the #1 app to create animated content for Instagram stories. Recently, the app reached 20M installs and passed the $1M mark in monthly revenue.
In 2018, the company went through the Y Combinator accelerator program.
The ambition for mojo is to become the leading app for short video creation on mobile.
Job description
CANDIDATES BASED IN EUROPE ONLY
Missions 🎯
As the head of growth, your core mission will be to build and drive the global distribution strategy of the mojo app. You will lead the efforts on improving organic growth and virality, leveraging from paid media, and increasing visibility through online content. You will also hire and manage the growth team to help with those efforts.
You will report directly to the CEO and will work cross-functionally with the engineering, design, and operations teams to design and execute growth initiatives.
You will:
Define the company's growth plan and objectives with the CEO and execute on them
Set up and maintain the measurement system and analyze the performance of our distribution efforts
Coordinate and execute growth and monetization experiments, inside and outside of the product
As workload and challenges intensify, you will continue to build and manage the growth team, currently composed of 1 person leading the paid acquisition efforts plus some freelancers experts
Preferred experience
Minimum Qualifications ✨
6+ years proven experience in growth and online marketing channels - having experience with mobile products is a great plus

Experience that spans at least 2 of these areas:

Product-led growth: signup funnel optimization, viral sharing flows, referrals, conversion rate optimization
Paid Marketing: paid social, data stack & attribution, influencers, search ads
Content-driven growth: app stores and web presence, landing pages, online generated content, SEO
Retention: activation, in-app & external messaging, CRM

Having excellent product mindset
Having a great technical mindset: you are great at working with software and data engineers
Being super comfortable with numbers and data analysis
Excellent communication and collaboration skills
Experience with subscriptions product is a plus
English - fluent, excellent writing
We also care deeply about human skills 👫
Great energy - delivering makes you happy and motivated
Autonomy - you will have a lot of ownership
Growth mindset - always be willing to learn and improve. Ability to focus efforts on impactful tasks.
Transparency - be comfortable with transparency
Teamplay - being humble, relaxed and enjoy an environment where people are bad at making good jokes :)
Our core values 💎
💪 We have a doer mentality. We aim for maximal autonomy and love taking initiatives driving visible results for the company.
🚀 We are excited about the change, and always move forward with big ambitions.
❤️ We deeplycare about other people, whether they are our colleagues or mojo creators. We advocate radical transparency, open-mindedness, and ethics before profits.
Work environment & culture 🙌
We're a small team of 12 people. Half of us are working remotely. Our communication is mostly written.
We are focused on maximizing the impact of each member of the team. So, we try to keep it small and maintain a very relaxed and friendly work style ✌️.
Cultural fit is also extremely important to us, we even put it above raw technical skills. We think a great company is above all a highly functioning group of people that get along well together :)
🗺 Remote-friendly: participation for home equipment costs, coworking space for full-remote teammates, trips to Paris HQ fully covered (according to our expenses policy).
🎉 Enjoy life at mojo: off-sites twice a year, plus frequent team gatherings, main office at the center of Paris (near Rambuteau metro station).
Compensation
💵 Competitive compensation based on upper range market data (90th percentile)
🧧 Generous equity aligned with US market practices
🎁 Best-in-class benefits and perks: health insurance covered at 100% for the teammates including their partner and children, 1-month paid leave for the second parent of newborns, lunch vouchers covered at 50%, package for sustainable mobility, high-quality hardware, etc…
🌳 Time and budget to support your learning initiatives: up to 3 days per month paid in full to attend agreed and mutual-benefit conferences, training sessions & workshops, etc…
Recruitment process
Hiring process ⚙️
Screening call - 30 min. - remote
Collaboration test - 2 hours - remote or in-person at our Paris office
In-depth interview with the founders - 2 hours - remote or in-person at our Paris office
Ref. checks
Meet the team meetings - expect half a day for this - remote or in-person
Meet the team
This content is blocked
Youtube cookies are required to show you this content
Questions and answers about the offer
Add to favorites

Share on Twitter

Share on Facebook

Share on LinkedIn