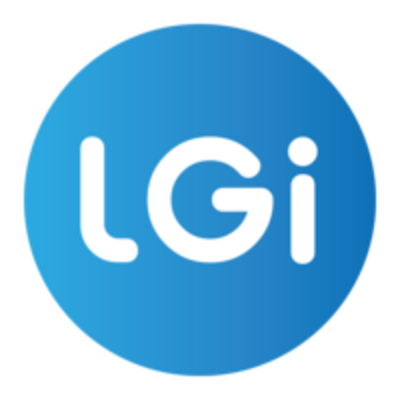 LGI Sustainable Innovation
Senior Communication Officer F/M
Permanent contract

 

Starting date:

Salary between €48.5K and €58K

Possible full remote

Education:

Master's Degree

Experience:

> 5 years
The company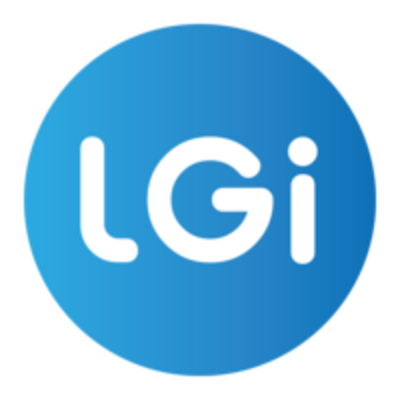 LGI Sustainable Innovation
IT / Digital, Organization / Management, Strategy

From 15 to 50 employees
The job
Senior Communication Officer F/M
Permanent contract

 

Starting date:

Salary between €48.5K and €58K

Possible full remote

Education:

Master's Degree

Experience:

> 5 years
This position was filled!
Who are they?
Founded in Paris in 2005, LGI is an independent SME that is active in more than 20 countries. Its vision is based on the belief that the major transformations required to create a sustainable world will need positive, impactful innovation. In 2020, LGI became a purpose-driven enterprise under French law (société à mission), a statutory evolution reflecting its commitment to an objective of "promoting sustainable innovation as a vector for solutions to global climate, environmental and societal challenges".
LGI has built lasting relationships with 500+ partners worldwide to tackle challenges related to climate, biodiversity, low-carbon energies, climate-smart cities, mobility, circular economy, social innovation, and nature-based solutions, among other impact areas.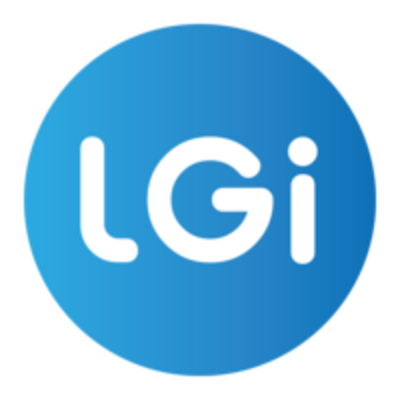 Visit the profile
Rencontrez Suzi, Responsable de la communication

Rencontrez Adéola, Sustainable Innovation Analyst
Job description
As part of its growth, the communication business unit is looking for its future senior communication officer!
As a senior communication officer, you will design and lead targeted communication and dissemination strategies for our research and innovation projects.
The subjects you will deal with are diverse, such as: low-carbon and renewable energies, climate change, nature-based solutions, raw materials, circular economy, etc.
The main audiences we target are the scientific community, industry, market actors, policymakers at EU, national and city levels, media, and the general public.
French version:
Dans le cadre de sa croissance, la business unit communication est à la recherche de sa ou son futur senior communication officer !
En tant que chargé de communication senior, vous concevrez et dirigerez des stratégies de communication et de diffusion ciblées pour nos projets de recherche et d'innovation.
Les sujets que vous aborderez sont divers, tels que : les énergies renouvelables et à faible émission de carbone, le changement climatique, les solutions basées sur la nature, les matières premières, l'économie circulaire, etc.
Les principaux publics que nous ciblons sont la communauté scientifique, l'industrie, les acteurs du marché, les décideurs politiques au niveau de l'UE, des pays et des villes, les médias et le grand public.
🎯💻As a senior communication officer, you will …
Lead communication and dissemination activities with project partners from around Europe and the world
Participate in both the strategy and the implementation of communication activities, such as building websites using Wordpress; designing logos, infographics & other content; writing articles; producing engaging videos and podcasts; etc.
Handle press relations: help build our contacts, while also creating great content and pushing it to journalists and influencers
Translate scientific results into an easy-to-understand manner
Contribute to LGI's corporate communication strategy
Guide members of the Communication & Design team in their projects and support them with feedback on their contributions
Participate in business development: proposal writing for potential opportunities
You will work on a daily basis with the other LGI business units (management, strategy, IT)
French version:
Diriger les activités de communication et de diffusion avec les partenaires du projet en Europe et dans le monde.
Participer à la fois à la stratégie et à la mise en œuvre des activités de communication, telles que la création de sites web à l'aide de Wordpress, la conception de logos, d'infographies et d'autres contenus, la rédaction d'articles, la production de vidéos et de podcasts attrayants, etc.
S'occuper des relations avec la presse : aider à établir nos contacts, tout en créant du contenu de qualité et en le transmettant aux journalistes et aux personnes influentes.
Traduire les résultats scientifiques d'une manière facile à comprendre.
Contribuer à la stratégie de communication d'entreprise de LGI.
Guider les membres de l'équipe Communication & Design dans leurs projets et les soutenir par un retour d'information sur leurs contributions.
Participer au développement commercial : rédaction de propositions pour des opportunités potentielles.
Vous travaillerez quotidiennement avec les autres business units de LGI (management, stratégie, IT).
Preferred experience
🏅 Background:
At least 5 years of experience working in communication, with a focus on scientific, research or innovation-oriented projects
Significant experience in European projects (e.g. H2020, HE)
📢Communication officer skills:
Excellent English and French, another European language a plus
Prior experience in press/media relations, with an existing network of media contacts
Working knowledge of Wordpress
Graphic design skills are a great plus; an eye for design is a minimum
💪 Personal skills:
Great writing and oral skills – we're looking for a confident communicator and presenter
A self-starter who can come up with new ideas and execute them autonomously
Ability to prioritise and manage multiple projects and activities in an international and fast-moving work environment
Team leader capable of working with a range of personalities and cultures
A good fit with the company's values and culture
Ability to travel internationally (roughly 25% of the time pre-pandemic)
All our job offers are open to people with disabilities.
French version:
🏅Background :
Au moins 5 ans d'expérience dans le domaine de la communication, avec un focus sur les projets scientifiques, de recherche ou d'innovation.
Expérience significative dans les projets européens (par exemple H2020, HE).
📢Communication officer skills:
Excellent anglais et français, une autre langue européenne est un plus
Expérience préalable de relations avec la presse et les médias, avec un réseau existant de contacts
Connaissance pratique de Wordpress.
Des compétences en graphisme sont un grand plus ; un œil pour le design est un minimum.
💪 Personal skills:
Excellentes compétences écrites et orales - nous recherchons un communicateur et un présentateur sûrs de lui/d'elle
Une personne autonome, capable de trouver de nouvelles idées et de les mettre en œuvre de manière autonome
Capacité à établir des priorités et à gérer de multiples projets et activités dans un environnement de travail international et en constante évolution
Team leader capable de travailler avec des personnalités et des cultures différentes
Bonne adéquation avec les valeurs et la culture de l'entreprise
Capacité à voyager à l'étranger (environ 25 % du temps avant la pandémie)
Toutes nos offres d'emploi sont ouvertes aux personnes en situation de handicap.
🎁 What we offer
RTT: 8 to 11 days off, depending on the year, in addition to the legal 25 days
Remote policy: position open to full remote
100% coverage of your Navigo pass if you live in Paris
Mutual insurance Alan: 60% paid by the company for you and your family
Swile card for lunch: LGI pays 60% of meal tickets
Annual summer holiday bonus
Incentive bonus paid each year
An inclusive and parity environment, 56% of our team are women
Annual seminar to gather the whole team ✨
French version:
RTT : 8 à 11 jours off, en fonction des années, en plus des 25 jours de congés légaux
Politique de télétravail : poste ouvert au full remote
Prise en charge à 100% de votre passe Navigo si vous habitez à Paris
Mutuelle Alan : à 60% prise en charge par l'entreprise pour vous et votre famille
Swile card pour vos déjeuners : LGI prend en charge 60% des tickets restaurant
Prime annuelle de vacances d'été
Prime d'intéressement versée chaque année
Un environnement inclusif et paritaire, 56% de notre équipe est composée de femmes
Un séminaire annuel pour réunir toute l'équipe ✨
🌎 Telework
The position can be fully remote, but our office, located in the 11th district of Paris, remains open to all LGIers.
Due to legal constraints linked to the practice of teleworking abroad for a company based in France, the employee will have to have an address in France and will have to stay on the territory at least 6 months per year.
French version:
Le poste peut être entièrement à distance, mais notre bureau, situé dans le 11e arrondissement de Paris, reste ouvert à tous les LGIers.
En raison de contraintes légales liées à la pratique du télétravail à l'étranger pour une entreprise basée en France, le salarié devra avoir une adresse en France et devra rester sur le territoire au moins 6 mois par an.
Recruitment process
Please apply with your CV, cover letter, and at least one visual you have designed.
➡️ You will first have a general interview in French with Pauline, the HR officer
➡️ You will then have a discussion with Suzi (Head of Communication & Design) and another member of the team, in English
➡️ Technical test (1 hour)
➡️ And finally, you will have a discussion with Vincent, the CEO
If you've made it this far and think you're a good fit, go ahead and apply! 🚀
We look forward to hearing from you.
---
Veuillez postuler avec votre CV, votre lettre de motivation et au moins un visuel que vous avez conçu.
➡️ Vous aurez d'abord un entretien général en français avec Pauline, la HR officer
➡️ Vous aurez ensuite un entretien avec Suzi (Head of Communication & Design) et un autre membre de l'équipe, en anglais
➡️ Test technique (1 heure)
➡️ Et enfin, vous aurez une discussion avec Vincent, le CEO
Si vous êtes arrivé jusqu'ici et que vous pensez que cette opportunité vous convient, n'hésitez pas et postulez ! 🚀
Nous sommes impatients d'avoir de vos nouvelles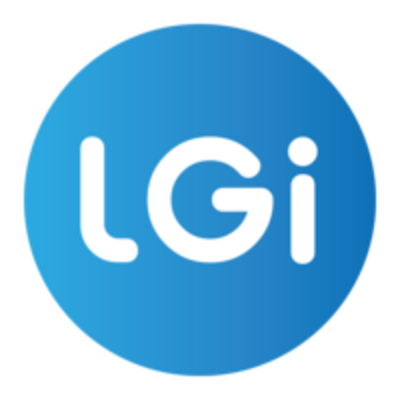 LGI Sustainable Innovation
Interested in this offer?
Questions and answers about the offer