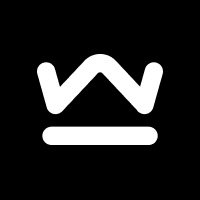 lempire
Agency and partnership manager (M/F)
Permanent contract

 

Possible full remote
The company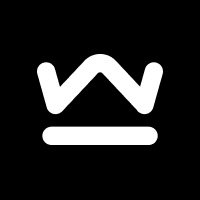 lempire
SaaS / Cloud Services

From 15 to 50 employees
The job
Agency and partnership manager (M/F)
Permanent contract

 

Possible full remote
Who are they?
lempire is a group of passionate and curious individuals who have a healthy obsession with building the world's finest products and helping entrepreneurs around the globe grow profitable and successful businesses.
The mantra we live by: Do what you shouldn't.
Want to step inside lempire world?
Our most famous product, lemlist, changed the way people do outreach. lemverse is making remote work feel more connected than ever before. Cold Email and LinkedIn Masterclasses have generated millions of dollars for B2B businesses, startups, and agencies worldwide. There's also lempod, the tool that we sold in 2020, which helped thousands of people grow their LinkedIn profiles.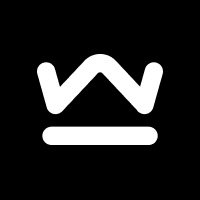 Visit the profile
Meet Guillaume, CEO and cofounder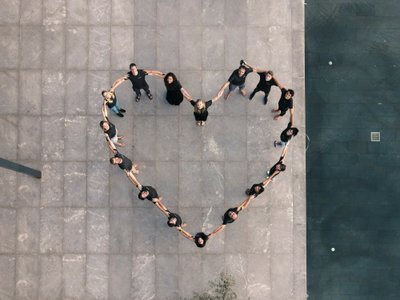 Meet Vianney, CTO and cofounder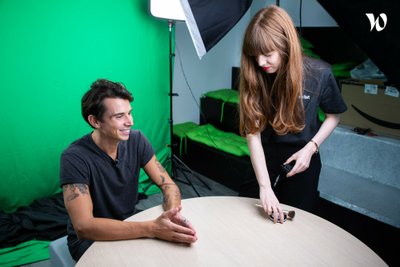 Meet Roxana, Creative social media manager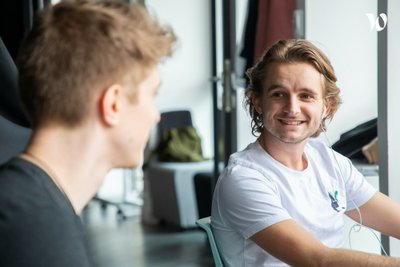 Job description
We're looking for an Agency and Partnerships Manager with a proven track record to join lempire with a focus on lemlist, our most popular product.
In the next 4 years we want to grow from $10,000,000 to $100,000,000 in ARR. We want to help 1M entrepreneurs grow their businesses. And your role supports that goal!
Your role will be to build relationships with inbound leads and support them throughout their buying journey. You will be owning calls with our potential clients to undercover their pains and help them understand if lemlist could be of help as well as provide constructive feedback on how they can use prospecting to build genuine relationships. Being on the front lines talking to customers, your feedback on ways we can improve the product will be essential.
In this role, you'll have three main missions:
help potential agency buyers (10+ to 500+ licenses) that showed interest in lemlist, identify where and if lemlist could be of help, close them and follow-up on them after they signed up
establish the partnerships ecosystem from scratch (affiliation, referral, other)
be the glue between agency customers and the marketing team to help define the right content to produce
You will report to and have guidance from our Head of Business Development, Nadja and our Head of Growth, Vuk.
Your focus will be to drive revenue by ensuring all inbound leads understand the full power of lemlist by showcasing the product, our unique advantages and how our platform can be embedded into their workflows.
Phase 1: week-1 (Onboarding)
Get to know existing funnels and deep dive into the vision, the mission and who our Ideal Customer Profile is
Full lemlist audit with a specific focus on the agency model
Phase 2: week-2 to week-5 (familiarising with the product and market)
Learn about our market and key value propositions of our product
Understand the current sales tech stack, the current inbound process and lead generation workflows
Learn all the ins and the outs of the platform
Create the first campaign to start building relationships with potential clients
Conducting networking calls with our customers to get a clear picture of our ICP
Coaching on how to execute the perfect demo
Suggest actionable content update and creation to raise agency awareness (blog articles, videos, FAQs)
Building a strategy to grow your personal brand on LinkedIn (with our support)
Phase 3: week-6-7 (Inbound)
Conducting inbound calls with potential clients
Analyse your conversions and what could be improved
Get coaching where improvement is needed
Phase 4: week-8 & ongoing (Partner Program)
Suggest and build new partnerships programs that will help us and our users grow and scale together (affiliation, referral, etc.)
Manage the pipeline, organize events, and build deep relationships with our partners
Additional information
Our focus with perks and benefits is to offer everything teammates need to do their best, healthiest work and keep developing their craft.
💰  Competitive salary
⛺️  Where you live and work is totally up to you - we do have an office in Paris if you enjoy life at the office 🇫🇷
🏡 If you wish to relocate in Paris, we'll provide the professional services of Settlesweet to help you find a home and make sure you receive all the support you need as you transition to your new city / country
🏝  Vacations: 25 days per year
📈  Profit sharing: When lempire wins, all team members share the profits
💻  Gear: Get a laptop + tools and equipment you need for your job
✈️  Team building: We all meet once per year at really cool places around the world
🤓  Bat(wo)man fund: Your dedicated budget for learning and development
Preferred experience
You are ambitious and you want to work in a creative and fast-paced environment. You have at least 2 years of closing experience in software sales, ideally in a fast-growing startup. You are curious and you know how to establish partnerships and handle partner programs.
You're a doer; you strive to grow and develop and never back down from a challenge
You have a strong work ethic and organizational skills
You're persistent and consistent - you don't give up easily and will always follow a deal until the end
You have great communication and people skills and are able to easily connect with prospects and build relationships while creating excitement and enthusiasm for our product
You have an analytical mindset - you are able to determine the best strategic approach based on the pains buyers are facing and are able to articulate and demonstrate our value proposition accordingly
You have high empathy and active listening skills
You have 2+ years of experience in running client meetings and closing deals and are comfortable selling to VP, C-Suite executives, and sales leaders, navigating through multiple decision-makers in an organization
You have a proven record of hitting sales quotas
Track and analyze data and feedback to report the impact of product partnership activities
Your copywriting skills and written English are top-notch
Nice to have
You've used lemlist in the past and you know the ins and outs of the product
You have a track record of closing deals that involved sales leaders as decision-makers
You've watched "The Office" multiple times and can understand jokes from Friends
Recruitment process
Online application & screening (your CV must be in English). Please add a short video (30 secs is enough ;) ) to introduce yourself and tell us why you're applying for lempire
Interview with Simon, our Head of People & Culture
Interview with Nadja, our Head of Sales
Product Partnerships test (show us how you think)
Get together (virtual) with our growth marketing team
Interview with Guillaume, our CEO and Co-Founder
To join lempire, all you gotta do is crush these six steps. :)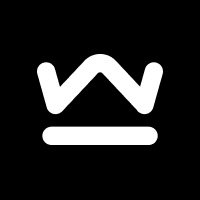 lempire
Interested in this offer?
Questions and answers about the offer
Add to favorites

Share on Twitter

Share on Facebook

Share on LinkedIn