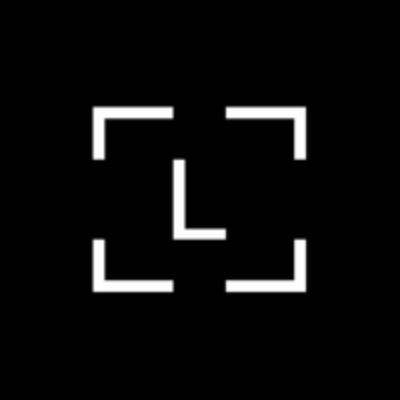 Ledger
Blockchain Architect
Partial remote authorized
Experience:
Not specified
Who are they?
Founded in 2014, Ledger is the global leader of security solutions and infrastructure for cryptocurrencies and blockchain applications, with more than 4 million users in 180 countries.
Ledger combines hardware and software expertise to secure billions of dollars worth of almost 2,000 different crypto assets - worldwide, 15% of these assets are managed through the Ledger ecosystem.
Bolstered by accelerated growth (with revenue growing by 6 times between the first semesters of 2020 and 2021), and a new fundraiser that made Ledger a "unicorn" worth 1.5 billion dollars, Ledger will be a major player in the fourth industrial revolution - the revolution of the Internet of Value, Web3, DeFi, and NFTs.
Ledger designs the most reliable and user-friendly solutions: their R&D team created an operating system, integrated into the Nano S and X, and a platform, Ledger Live, that allows users to take back control of their digital lives by acting as a secure gateway to the entire ecosystem of digital assets. Ledger has already welcomed more than 330 people in 2021 - and they're just getting started. Based in Paris, Vierzon, Singapore, New York, London, Geneva, Montpellier and Grenoble, upon arriving at Ledger employees sign a "P.A.C.T" of values: Pragmatism, Audacity, Commitment, Transparency and Trust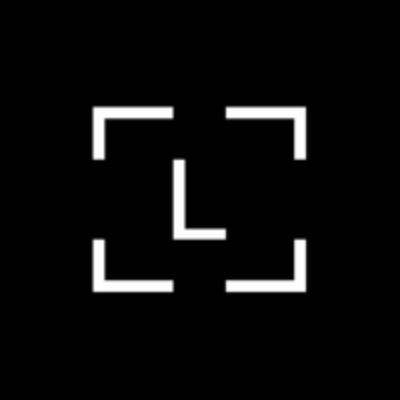 Let's go!
Rencontrez Yacine, Software architect
Job description
We're making the world of digital assets accessible and secure for everyone. Join the mission. 
Founded in 2014, Ledger is the global platform for digital assets and Web3. Over 20% of the world's crypto assets are secured through our Ledger Nanos. Headquartered in Paris and Vierzon, with offices in UK, US, Switzerland and Singapore, Ledger has a team of more than 900 professionals developing a variety of products and services to enable individuals and companies to securely buy, store, swap, grow and manage crypto assets – including the Ledger hardware wallets line with more than 6 millions units already sold in 200 countries. 
At Ledger, we embody the values that make us unique: Pragmatism, Audacity, Commitment, Trust and Transparency. Hear from our employees how they shape the work we do here.
As part of strong growth, we are looking for talent to join the Engineering Architecture team. The architecture team is responsible for ensuring the highest design quality for both our B2C and B2B services. You will be involved in early-stage research projects, working with the Product teams to scope and build innovative features, often leading to patents. Applying your expertise, you will strive for excellence in protecting the security and privacy of our users.
The architecture team aims to build full-stack expertise on Ledger products. In this context, we are looking at reinforcing our team with an expert on public blockchain integrations, able to apprehend the latest crypto trends. This is a hands-on position and we expect our architects to be able to dig deep into the code and help engineering teams with their day-to-day issues.
The Architecture team's mission is to ensure a secure, resilient, scalable and stable platform by leading architecture product requirements and helping to apply good design principles to keep growing features, helping scope new features by iterating over high-level design with Product & Engineering teams supporting engineering teams on critical topics by providing expertise and hands-on help
Responsibilities
Collaborate closely with engineering leads, product managers and leadership to continuously improve the quality of our products and designs
Identify areas of improvement in the platform and processes and define remedial measures to fix them
Set benchmark metrics for software quality across the product organization and work with team leads to define a way to measure, meet and exceed them.
Partner with product teams to define, develop and implement development requirements for new product features
Become a Ledger solution expert to thoroughly understand all use-case scenarios.
Help build visibility on the roadmap by contributing to gross estimates of implementation difficulty
Help contribute to Ledger visibility by presenting at conferences or in front of customers our technology know-how
Requirements
10+ years of experience in technical design, development, execution, testing and delivery component.
Integration, and end-to-end quality assurance
Ability to work effectively with internal teams to define scope, goals, project plans and deliverables
Software development skills team player with excellent interpersonal skills and ability to work cross-functionally
Excellent presentation and written communication
Engineering degree
Nice to have experience in Hardware/Firmware development experience in Electron / React
Experience on Backend stacks (python, scala)
Knowledge of Blockchain/cryptocurrency area
What's in it for you?
Equity: Employees are the foundation of our success, and we award stock options so you can share in that success as we grow. 
Flexibility: A hybrid work policy.
Social: Annual company outing for Ledgerdary Days, plus frequent social events, snacks and drinks
Medical: Comprehensive health insurance policy offering extensive medical, dental and vision care coverage. 
Well-being: Personal development, coaching & fitness with our dedicated partners.
Vacation: Five weeks of paid leave per year, in addition to national holidays and rest & relaxation (RTT) days.
High tech: Access to high performance office equipment and gadgets, including Apple products. 
Transport: Ledger reimburses part of your preferred means of transportation. 
Discounts: Employee discount on all our products.
We are an equal opportunity employer for all without any distinction of gender, ethnicity, religion, sexual orientation, social status, disability or age.
Questions and answers about the job