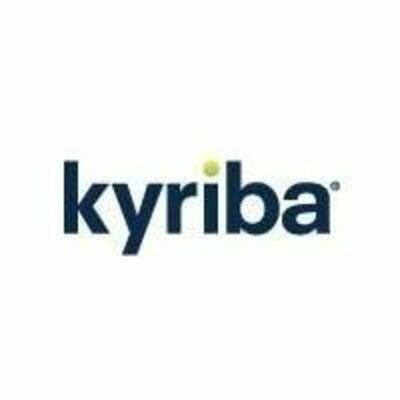 Kyriba
HR Generalist
This position was filled!
Who are they?
Kyriba is the world leader in proactive cash management. Their mission is to enable CFOs to be more agile and efficient in managing their cash flow and liquidity. Its SaaS Treasury and Risk solutions enable clients to optimize their cash flow, manage their risks and manage their capital.
Kyriba was established in 2000 and has more than 700 employees, serving more than
2,000 customers worldwide. Kyriba, headquartered in San Diego, also has offices in New York, Paris, London, Tokyo, Singapore, Hong Kong, Rio de Janeiro and Shanghai.
In March 2019, Kyriba raised $ 160 million to intensify innovation and accelerate the growth of its platform.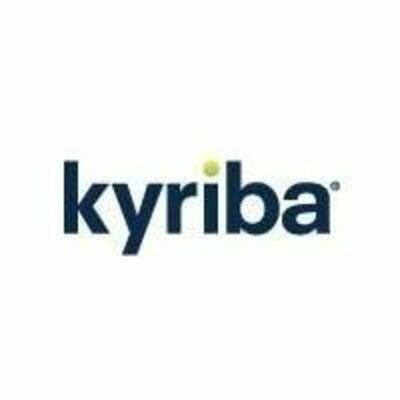 Let's go!
Rencontrez Florence, Director, Customer Support EMEA
Job description
About Kyriba
Kyriba empowers CFOs and their teams to transform how they activate liquidity as a dynamic, real-time vehicle for growth and value creation, while also protection against financial risk. Kyriba's pioneering Active Liquidity Network connects internal applications for treasury, risk, payments and working capital with vital external sources such as banks, ERPs, trading platforms, and market data providers.
About the role
Kyriba is looking for its new Senior HR Generalist, Southern Europe & DA-CH!
Reporting to the HR Manager France and within the global HR team, you will provide support, advice and solutions on HR topics (professional development, compensation, labor law, etc.) to the employees in Southern Europe and/or DA-CH (around 350 to date) and ensure the administrative management of this population (contracts, variable pay elements, absences, training, career interviews, potential litigation, etc.).
Essential duties and responsibilities
Administrative management of staff
Establish and follow up contracts (deadlines, amendments, etc.).
Collect or validate payroll variables and control of pay slips.
Write standard letters, certificates, and regulatory declarations: renewal and validation of probation period, summons, warning, work accident declaration, etc.
Follow up and manage administratively the files of inaptitude, the industrial tribunal litigations, the disciplinary procedures, the dismissals...
Ensure the application of and compliance with labor law and the rules and procedures of collective agreements and applicable agreements.
Act as an interface between the company and external organizations (social Security, training organizations, occupational medicine).
Advice and support for employees
Accompanying, guiding and advising employees on all issues related to HR matters (labor law, collective agreements, employment contracts, professional development, payroll incidents, compensation).
Listening to and relaying the needs and problems encountered in the field on HR issues (recruitment, training, working conditions, etc.).
Ensure that the employability of employees is maintained at a good level and, in this respect, support managers in managing the skills of their teams.
Playing a role in the office animation through initiatives (employees well-being, etc.)
Monitoring and analysis of HR data
Enter data concerning new employees and set up their profile in HR tools (personnel registers, HR software) and record any new information concerning employees (work accident, maternity leave, absences, endorsement, etc.).
Carrying out or participating in the carrying out of mandatory reports (social report, health, safety and working conditions report, etc.).
Implementation of the training policy
Participate in the analysis of training needs and the development of the skills development plan and the annual training plan.
Ensure the logistical organization and administrative management of training activities.
Optimize the training budget by mobilizing the various existing mechanisms.
Support the conduct of interview campaigns (individual annual interview, professional interview, etc.).
Participate in the development and operational deployment of cross-functional HR projects (HR communication, standardization of procedures, digitalization of HR data, etc.).
Education, experience and skills
Master level in HR or other master's degree with a specialization in Human Resources, with a minimum of 5 years' experience in HR
Versatility in all HR areas (administration, training, employment law, career management, payroll concepts). This is a real HR Generalist position.
Good knowledge of IT tools (Word and Excel in particular) and HR software.
Excellent oral and written communication in order to build quality relationships with internal and external interlocutors
Listening skills in order to take into account the expectations of operational staff
Flexibility and firmness in relations with operational staff
Strength of conviction to convey ideas and projects, as well as an ability to negotiate
Fluent in English
German and/or Italian is a plus
Knowledge of Fintech sector is a plus.
Kyriba Culture and Values
At Kyriba, we value a strong work culture and sense of community and ownership among our global team. We live by our "iCare" value system to demonstrate our care and commitment to our clients and to each other. In hiring, we look for candidates that are a strong fit with our culture and values, as well as bring the talent and experience required by the position.
Innovation: We foster innovation and entrepreneurial thinking across our team by rewarding employees for their achievements and encouraging efficiency and continual process improvement.
Client Success: Our passion is to enable our clients' success. We do this by understanding their needs and developing and managing solutions that provide them the insight to effectively drive decision making within their organizations.
Accountability: We each take personal responsibility for our actions. We are committed to our own continuous improvement, and we go the extra mile to meet our clients' needs.
Respect: We respect each other's ideas, efforts and commitments, and embrace our diverse cultures and points of view. We achieve our goals through teamwork, responsiveness, open communication and a positive attitude.
Excellence: We strive for excellence in all that we do and bring the passion and commitment to deliver on our promises. We achieve excellence through leadership, teamwork, transparency and integrity, and we are committed to recognizing employee achievements.
Kyriba believes that everyone has the ability to make an impact, and we are proud to be an equal opportunity employer committed to providing employment opportunity regardless of sex, race, creed, color, gender, religion, marital status, domestic partner status, age, national origin or ancestry, physical or mental disability, medical condition, sexual orientation, pregnancy, military or veteran status, citizenship status, and genetic information.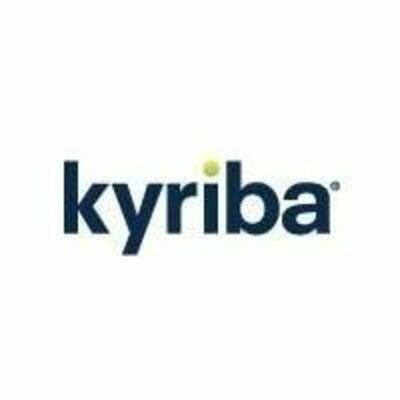 Kyriba
Interested in this job?
Questions and answers about the job