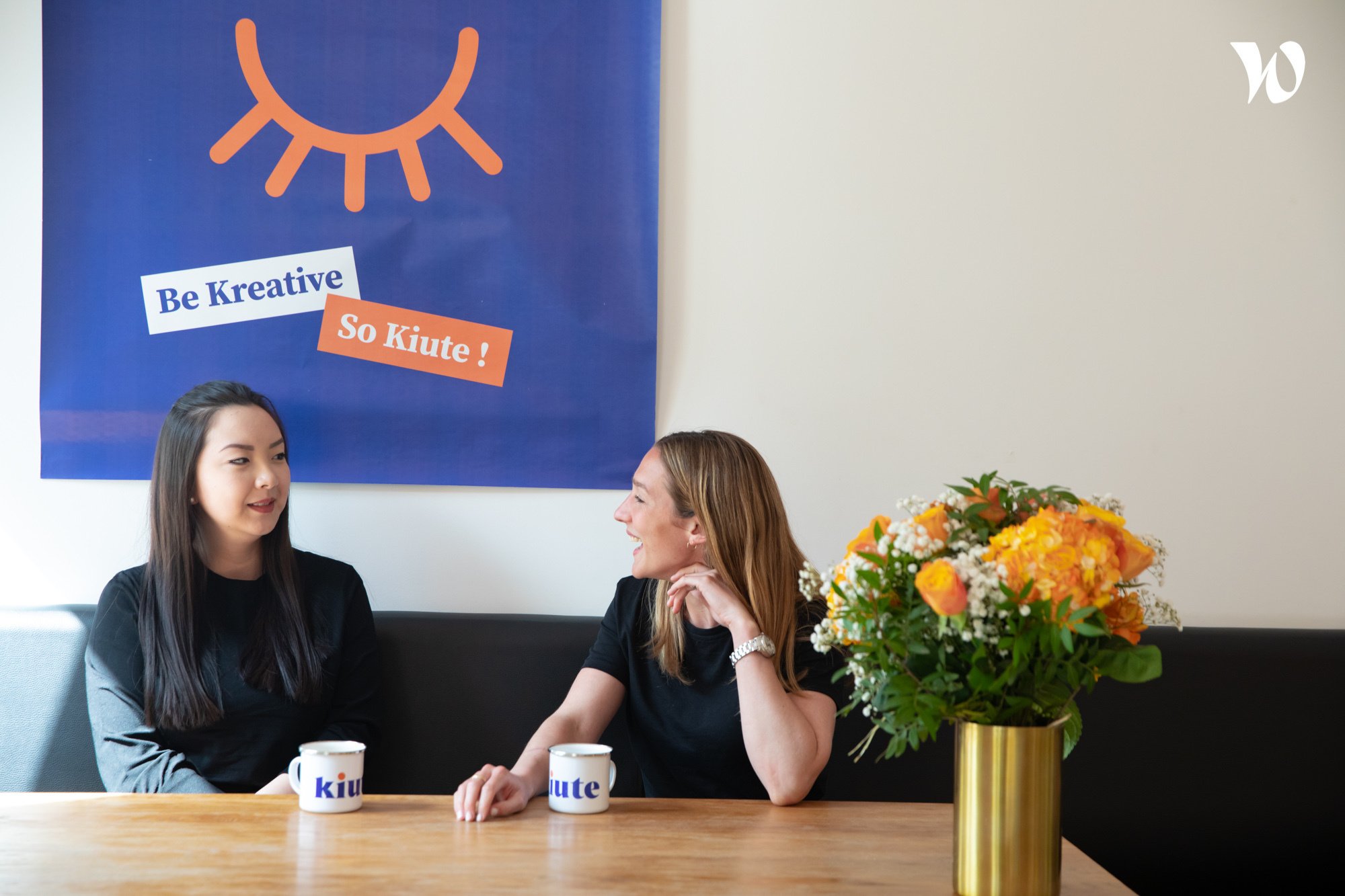 Kiute
Cosmetics, SaaS / Cloud Services

Paris, Bordeaux, Lille, Lyon, Marseille, Nantes, Nice, Rennes, Strasbourg, Toulouse
Kiute, c'est LA plateforme de référence de réservation en ligne pour la beauté. Grâce à son offre la plus complète de prestations et plus de 10 000 salons de coiffure et instituts partenaires.
Kiute, c'est aussi un logiciel tout-en-un choisi par plus de 40 000 professionnels de la beauté pour gérer et développer leur activité. Véritable One-stop shopping pour les professionnels de la beauté, la solution réunit : logiciel de caisse, agenda en ligne, réservation en ligne, et e-commerce.
Kiute répond à tous les besoins des salons de coiffure et instituts de la beauté pour améliorer chaque jour le quotidien des professionnels de beauté grâce à sa solution innovante tout-en-un.
EN : Kiute is the reference of online booking platform for beauty. With the most complete range of services and more than 10,000 partner salons and institutes.
Kiute is also an all-in-one software chosen by over 40,000 beauty professionals to manage and develop their business. A true one-stop shopping solution for beauty professionals, it combines cash register software, online diary, online booking, and e-commerce.
Kiute meets all the needs of hair salons and beauty salons to improve the daily life of beauty professionals with its innovative all-in-one solution.
Kiute a réussi le pari audacieux de digitaliser un secteur très peu connecté. Pour cela, nous recherchons des personnes déterminées, investies, prêtes à relever le challenge avec nous.
Vous intégrez une équipe en pleine expansion, dans la start-up la plus prometteuse de son secteur !
EN : Kiute has succeeded in the bold challenge of digitalizing a sector that is not very well connected. To achieve this, we are looking for determined, committed people who are ready to take up the challenge with us.
You will be part of a fast-growing team, in the most promising start-up in its sector!
Travailler chez Kiute, c'est aussi :
Des bureaux trendy au pied du métro Poissonnière, en plein cœur de Paris 👩🏻‍💻
Le café, fruits frais et secs à volonté 🍉 🍊
Soirées Babyfoot, ping-pong et FIFA en perspective ⚽️
Déjeuners et soirées d'équipes 🍺
Écran géant pour les soirées foot et les performances commerciales 😜