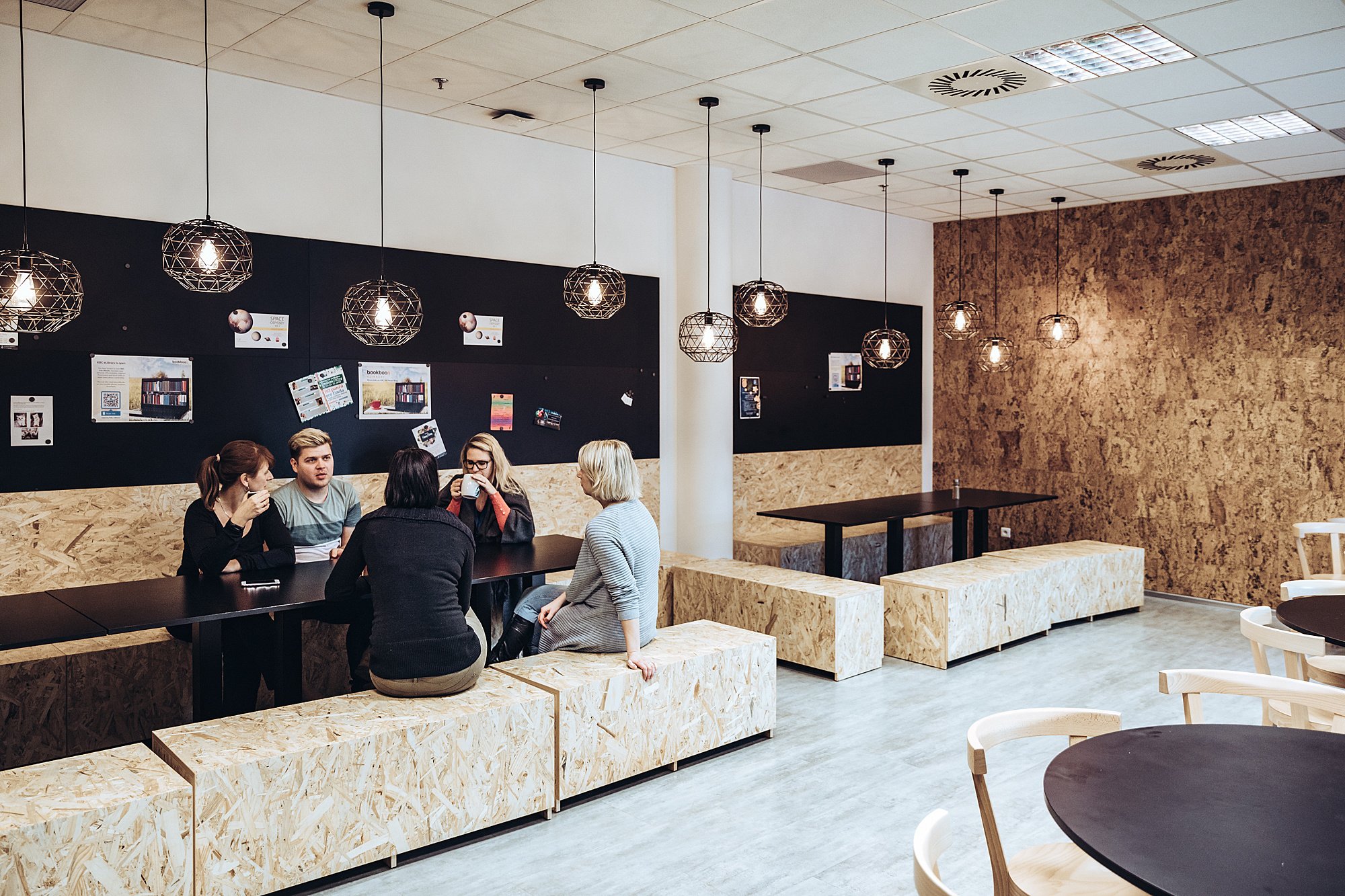 KBC Group
Banking, Finance

Brno, Prague, Varna
What do they do? Just About Anything
KBC Group is a bunch of young people made up of both fresh graduates and more experienced colleagues. They have grown older. Their average age is now 29, and you can see it in the overall atmosphere in the team. There are 78 teams in 12 different fields. When you see the numbers changing over time, you can probably guess why they don't try to describe in detail what they are cooking up. Name any activity, and they likely participate in it. Operational risks, international transactions, invoices, financial markets, securities, insurance, loans, or something that you might not expect from them – testing of banking applications or robotics. Testing Hub started with three Testers, and now they have seven teams. Not just because they have a slide, but mainly because they really like what they do – testing apps. Where banks have to come up with innovative solutions for their clients, the KBC Group employees have to work even harder and be a couple of steps ahead.
The company culture is something they all appreciate. It is made for those who expect something more than just working from nine to five. Whether it concerns personal development, simple internal job rotation, or awareness of what's going on in the company. If you want to know what everybody is doing, what lies behind the decisions, or why time and finances are invested in certain activities, you don't need to look far for answers. Here, they don't say "that's just how things are," because this is not a constructive attitude. They try to open new paths that will allow people to understand the strategy behind every decision made.
Even though KBC Group is a relatively young company, there are quite a few employees on maternity leave, and the company tries to accommodate them. They can distribute their workload in a way that suits both parties, already during pregnancy. For example, someone can work from home the entire time, while others prefer going to the office as long as they can manage. The company still keeps in touch with the moms in the course of the maternity and parental leave. They receive the company newsletter and are invited to the company events. Due to this trend, most of the moms come back to work pretty soon. There is a kindergarten near the office, and the company pays a part of the fees. There is even a dedicated space for kids connected to the office. Just in case the kids have to go with their parents to work.
Many things in the KBC Group happen thanks to the people – the volunteers. Many of them became a part of one of the company communities where they engage in further activities above their usual work duties and make use of their skills in an area they are interested in. The "Fun Committee" has the longest tradition and a relatively high budget. It is coordinated by two long-time members, and, along with other colleagues, they organize various small or large-scale events for other employees. Others had been publishing a monthly company magazine for years. Another group picked it up and started to publish it on-line, and yet another group takes care of the CSR activities. Other groups focus on some specific pillars of the company strategy, and, with the expert and management support, they deal with "harder" goals. You can even participate in innovations and automation.
KBC Group connects the banks and insurance companies KBC and ČSOB in Belgium, Bulgaria, the Czech Republic, Ireland, Hungary, and Slovakia. The clients are individual members of the group, and KBC takes care of everything that happens in the background. With KBC, you have the opportunity to experience processes you wouldn't encounter elsewhere unless you work in a bank. In 2011, they opened the Shared Service Center in Brno. In the beginning, there were 20 of them. Over time, as the office spaces expanded, they took in new tasks and colleagues. Now, there are more than 800 of them, and this is only the beginning.
Questions and answers on KBC Group