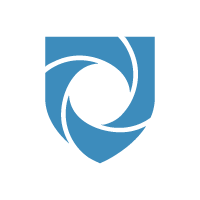 Jus Mundi
Product Designer
Experience:
Not specified
This position was filled!
Who are they?
⭐ Who we are ⭐
Jus Mundi is a fast-growing Legal tech.
We make it easy for legal professionals to access global legal resources to help them protect the rights of people, businesses, and our society. Law should be applied fairly & equally. This concept is called the Rule of Law.
And we believe that building the Global Rule of Law is everyone's responsibility.
We raised $10M (Series A) to accelerate our growth and start deploying our solution in the USA. We also opened an office in New York this year.
Jus Mundi is used by leading international law firms, governments, corporates, and universities worldwide.
We are 60+, with 25+ nationalities from all kinds of backgrounds, ambitious & innovative talents in a journey to disrupt and reinvent an entire industry.
We all share the same core values:
Friendly
Explorative
Committed
Excelsior
We sponsor visas too!
Are you ready to be our next Product Designer?
Job description
ℹ️ Job Description
We are not looking for a diploma but for an entrepreneurial personality who wants to get involved in designing and improving our product.
As a Product Designer, you will be under the responsibility of the VP of Product. You will join an existing team of 3 people aiming to grow to 8 people in the next couple of months.
You will be responsible, within the product team, for ensuring the graphic design and user experience of our product.
⚡ Your mission
You will communicate with the Product Owner, Engineers, Data Scientists, Marketers, and other colleagues to identify and analyze the business needs.
You will use the findings and learnings which you will gather from customers and competitors to enhance the Legal Directory and create pixel-perfect UI.
From wire-framing to designing end-to-end flows and prototypes, you will be in charge of designing UI and UX that solves the business needs in an elegant and simple way while still being detail-oriented and keeping Jus Mundi's branding identity in mind.
Proactively identify solutions and make recommendations related to the front-end component of experience design (mobile, accessibility, and performance optimizations) with a critical eye to all product phases.
Preferred experience
💼 Your Profile
2+ years of professional experience as a Product Designer for a digital product.
Min. BA/BSc in the relevant fields.
✨ Skills
Design System enthusiastic, you'll help to initiate the internal design process.
Creative mind with an eye for design.
Ability to understand and integrate Jus Mundi's branding challenges and matters.
Knowledge of design tools including the Adobe suite, Figma & Sketch.
You pay particular attention to delivering the bests tailored assets to the development team.
Awareness of current trends in user interface design and a strong mastery of user-centered design principles.
Ability to think both creatively and analytically, with strong attention to detail.
You have strong communication skills to prepare and present drafts to internal teams and key stakeholders.
You know how to handle time perfectly, being able to think strategically and manage multiple projects and deadlines.
You are also autonomous, proactive, rigorous with a high level of organizational ability and you have a thinking-out-of-the-box mentality.
Programming certain actions or visual effects is a plus.
SEO problematic awareness is a plus.
You have excellent English written and communication skills.
🚀 Your Advantages
😍 Working for a fast-growing global legal tech offering a disruptive product that is revolutionizing the way lawyers around the world interconnect and conduct legal research,
🤓 We guarantee a great learning curve,
💻 Hybrid working organization, mix between remote and on-site,
💰 We offer a competitive salary & good stock option (BSPCE),
🍴Restaurant tickets (Swile card),
🩺 A great complementary private health insurance (Alan paid 100% for the employee and their children by the company),
🚆 50% of public transportation reimbursed.
🌍 Travel (work abroad) policy: Twice a year, you can live and work 1 month from where you want across the globe,
🍼 Paid parental leave
✈️ Relocation support (to France).
🏖 5 weeks of vacation
Starting date:
Asap, in Paris and partial remote possible.
Confidence can sometimes hold us back from applying for a job. But we'll let you in on a secret: there's no such thing as a 'perfect' candidate. So however you identify and whatever background you bring with you, please apply if this is a role that would make you excited to come into work every day.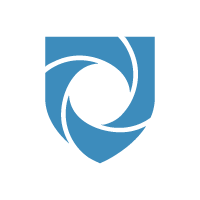 Jus Mundi
Interested in this job?
Questions and answers about the job