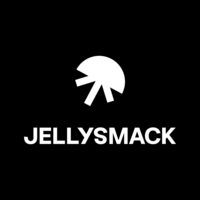 Jellysmack
HRBP Junior (Creator Program) M/F (CDI)
Permanent contract

 

Starting date:

 

Levallois Perret

Master's Degree

> 3 years
The company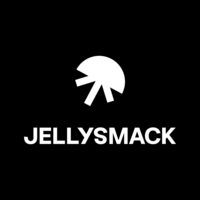 Jellysmack
Média, Télévision / Production audiovisuelle
The job
HRBP Junior (Creator Program) M/F (CDI)
Permanent contract

 

Starting date:

 

Levallois Perret

Master's Degree

> 3 years
À propos
Depuis sa création en 2016, Jellysmack a connu une ascension fulgurante et s'est rapidement imposé comme l'un des créateurs et distributeurs de contenus vidéo les plus dynamiques et créatifs de sa génération. Notre mission c'est de permettre aux meilleurs créations vidéo d'avoir le succès qu'elles méritent, toujours dans le but de divertir, d'apprendre et de connecter les gens à leur passion, uniquement avec du contenu positif !
Aujourd'hui Jellysmack c'est 9 milliards de vues chaque mois sur les différentes plateformes, Insta, Facebook, Snap, TikTok. D'abord grâce à nos créateurs maison que vous connaissez certainement (Oh My Goal, Beauty Studio ou encore Gamology).
On utilise notre propre technologie qui analyse des milliards de données, pour détecter les meilleurs sujets et développer les meilleures vidéos sur chaque plateforme.
La deuxième chose que l'on fait c'est de nouer des partenariats avec des créateurs de contenus pour les aider à distribuer leur contenu sur toutes les plateformes et à développer de manière explosive leurs audiences partout sur les réseaux sociaux. On travaille aujourd'hui avec plus d'une centaine de créateurs, aussi bien de très gros créateurs avec des dizaines de millions de followers, qu'avec des créateurs qui débutent mais avec un potentiel énorme.
La réussite de Jellysmack ne se traduit pas seulement dans les chiffres ou par notre croissance hors du commun. Mais aussi parce que nos 350 Jellysmackers incarnent parfaitement nos valeurs:
● Positifs, ils voient toujours le bon côté de la vie et créent un contenu gai et divertissant.
● Agiles, ils s'adaptent, se réinventent et prospèrent quels que soient les défis qui leur sont opposés.
● Innovants, ils s'efforcent toujours à faire plus et réfléchissent au meilleur moyen de s'améliorer et de repousser les limites.
● Hors du commun, ils sortent du lot par leur histoire, leur esprit vif et leur volonté de se surpasser.
Parce que Jellysmack cherche toujours à aller plus loin, nous recherchons de nouvelles personnes engagées qui pourraient elles aussi incarner nos valeurs. Ceux qui
souhaitent rejoindre l'aventure doivent ainsi être capables d'allier l'audace à l'efficacité et l'esprit d'équipe à l'ambition.
Donner la parole à nos fans dans un esprit de partage et d'énergie positive, c'est bien plus que notre objectif. C'est notre passion.
Partagez, grandissez et évoluez à nos côtés. Bienvenue chez Jellysmack !
Descriptif du poste
To say that our HR team puts people first is an understatement. Here, human qualities and emotional intelligence are just as important as professional skills or the ability to shine during a karaoke session.
The positions are as varied as the career paths, the prerequisites as different as the qualities of each person, but what unites us is this altruistic desire to take Jellysmack forward with discretion and efficiency.Never stingy in our efforts, always anxious to make everyone's daily life easier, we make up a team of people (HRD, Recruitment Managers, HRBP, Communication and Internal Culture Manager & Office Manager) with a big heart.Joining the HR team means joining a panel of varied personalities, close to the field and to the Jellysmackers, personalities with intellectual flexibility, pro-active, innovative and with a good communicative mood.
Today, we are looking for a Junior HRBP directly attached to our HRBP Creator Program.
What you will be doing:
Be the HRBP for a dedicated population on all HR topics
Provides HR policy guidance and interpretation
Ensure the proper roll out of HR processes (performance reviews, succession planning…).
Key role in ensuring a high quality level of HR data in our system
Jump-in transversal HR projects working with the HR team
Profil recherché
Who are we looking for?
3-5 years' experiences in a similar role (internship and apprenticeship accepted)
Master degree appreciate (University or Business school)
Polyvalent and organize
Ability to manage complex and emotional issues
Written and oral communication in a multidisciplinary and multi-cultural environment
People Proximity
Interested in HR data consolidation and analysis
Curious: while previous experience working on social media is not a requirement, genuine interest is a must
Team player
Fluent in english
Découvrez l'équipe de Jellysmack
Ce contenu est bloqué
Le cookie Youtube est obligatoire pour voir ce contenu
Questions et réponses sur l'offre
Add to favorites

Share on Twitter

Share on Facebook

Share on LinkedIn
We thought these articles might interest you
Get inspired with this selection of articles