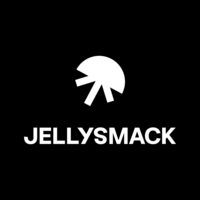 Jellysmack
Data Analytics Engineer / Data Engineer (F/M/X) - CDI
Permanent contract

 

Possible full remote

Master's Degree

> 2 years
The company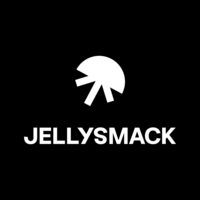 Jellysmack
The job
Data Analytics Engineer / Data Engineer (F/M/X) - CDI
Permanent contract

 

Possible full remote

Master's Degree

> 2 years
À propos
Depuis sa création en 2016, Jellysmack a connu une ascension fulgurante et s'est rapidement imposé comme l'un des créateurs et distributeurs de contenus vidéo les plus dynamiques et créatifs de sa génération. Notre technologie d'optimisation entraîne une croissance massive de l'audience sociale des créateurs et génère de nouvelles sources de revenus tout en amplifiant la monétisation.
Jellysmack est à l'origine de 10 des plus grands créateurs de réseaux sociaux tels que Beauty Studio, Oh My Goal, Gamology et House of Bounce, et collabore avec plus de 190 créateurs influents comme MrBeast, Bailey Sarian, Derek Deso, Brad Mondo et bien d'autres. Notre équipe incroyable optimise, exploite et distribue du contenu vidéo créé par des créateurs sur Facebook, Instagram, Snapchat, TikTok et YouTube.
Le succès de Jellysmack ne se reflète pas seulement dans les chiffres ou dans notre croissance extraordinaire. Mais aussi parce que nos 450 Jellysmackers incarnent parfaitement nos valeurs:
Agilité : Accepter le changement, agir rapidement et remettre en question le statu quo sont des caractéristiques essentielles chez nous.
Positivité : Vous prospérerez chez Jellysmack si vous apportez une attitude positive à votre travail chaque jour et collaborez avec l'équipe pour relever de grands défis et générer des solutions.
Stand Out : Les bonnes idées peuvent venir de n'importe où et nous voulons vous voir agir tout en étant vous-même.
Overperformance : Que vous soyez stagiaire ou cadre, vous connaitrez le succès chez Jellysmack si vous êtes prêt à repousser vos propres limites et à ne jamais cesser d'apprendre ou de vous améliorer.
Précision : Jellysmack a une vision claire: façonner l'avenir de la Creator Economy. Nous y arrivons en restant focalisés sur nos objectifs et en exécutant avec précision.
Et parce que Jellysmack cherche toujours à s'améliorer, nous recherchons des membres d'équipe qui incarnent ces valeurs. Ceux qui souhaitent rejoindre l'aventure doivent également pouvoir apporter audace et efficacité, mais aussi ambition et un fort esprit d'équipe.
Donner une voix à notre communauté dans un esprit de partage et d'énergie positive est bien plus qu'un objectif; c'est une passion.
Partagez, grandissez et évoluez à nos côtés.
Descriptif du poste
Jellysmack is the global creator company that detects and develops the world's most talented video creators on social media. We're an optimistic crew who naturally goes the extra mile, has a glass-half-full mindset, and sees challenges as opportunities. We look for positive people who think outside the box, are inventive, bold, lead change, and believe that teamwork matters.
Team culture:
Our job is to take numbers and turn them into reasons to celebrate! Data drives everything we do at Jellysmack and is thus essential to the company. Data is at the heart of our success, and it drives the content we create and how we edit videos so we can optimize everything we publish. Everyone on our team is capable of going above and beyond the call of duty. Our goal is to gather and analyze data to help the company grow. Do you have what it takes to be part of our team?
Your mission:
As a Data Analytics Engineer, you will join a team of 10+ analysts where you will be in charge of modeling raw data into datasets that enable analytics across the company, making sure those datasets are maintained, well tested and documented.
Closely working with data engineers and data analysts, and you will be responsible for performing a range of duties that supports both of those roles.
What you'll be responsible for:
Organizing and transforming the data in a meaningful way and providing additional context as necessary so that it is ready for analysis,
Working with the Data Engineers to streamline the processes so that data is cleaner earlier in the process,
Working with the DBA to build and maintain complex databases,
Write production-quality ELT code with an eye towards performance and maintainability,
Collaborate on infrastructure projects and emphasize the business value of applications,
Aiding in the development and design of analytics projects as necessary,
Training other members of the organization as necessary so that they are capable of using various data tools and communicating with other members of the data team.
Jellysmack's technical Stack:
Language : Python
Databases : Aurora, Redshift, ElasticSearch on AWS
Librairies : Pandas, numpy, SQLAlchemy,…
Visualisation : PowerBI, plotly
Environment : We use Pycharm / VSCode and Jupyter but we're open to anything!
Profil recherché
A little about you:
Master's degree with minimum 2 years of experience in a similar role
Expert SQL skills (MySQL) - query optimization is second nature and you know how to write SQL that is easy to understand, simple to troubleshoot and highly performant
Strong skills in Python, software engineering, data warehousing, data extraction, and data modeling
Experience with developing data pipelines and using version control systems
Solid experience in time and task management
Good written and verbal communication skills, including the ability to effectively collaborate with multidisciplinary groups and all organizational levels.
Fluency in at least three languages among the following : English, Kosovar, French, Corse or Python (we do have teams and analysts that can speak all those languages).
Our "Work from Anywhere" philosophy:
Jellysmack believes in a flexible work environment in which anyone can work from anywhere. This is why we've implemented our flexible location philosophy, meaning you get the best of both worlds: you can choose to work from home and / or from our offices in Paris, New York, Los Angeles and Corti.
In order to make sure you get the best working environment, you will get a EUR 250 allowance to get set up!
Nota bene: your residence must be in the country in which you are applying
Perks at Jellysmack:
Clubs (cooking, art, talks, sports)
Paid volunteering: 1 day dedicated to supporting a cause of your choice
Wellness (fitness, yoga, meditation)
Healthcare coverage
Daily meal vouchers
The Jellysmack difference:
Jellysmack's story started in 2016, and since then, our unrivaled platform optimizes and distributes video content across social media platforms and allows creators to reach genuine new fans with zero effort.
We are the only company building the hyper-engaged communities that every creator dreams of because, first and foremost, we are creators too.
Currently home to over 150 influential Creators, including Brad Mondo, Bailey Sarian, and Emmymade, Jellysmack optimizes, operates, and distributes creator-made video content to Facebook, Instagram, Snapchat, TikTok, Twitter, and YouTube. The company's creator strategy builds upon its success in scaling its own original content channels in beauty ("Beauty Studio"), soccer ("Oh My Goal"), gaming ("Gamology"), and more.
Through the power of our data, we maximize reach and revenue so our creators can stay focused on their passion—creating the best content and entertaining fans around the world. We turn that passion into a brand and that brand into an empire.
Our commitment to diversity and inclusion
At Jellysmack, we believe that the best ideas come from the diverse cultures of our team members. Our commitment to inclusion across race, gender, age, religion, identity, and experience drives us forward every day. Creating a work culture that is safe and comfortable for our people to flourish is our main focus.
Ready to be part of a great human adventure? We're dedicated to making the best working environment possible for our people. All you have to do is apply; we are ready to let you show off your talent!
Déroulement des entretiens
HR call interview
Technical test to take home followed by a debrief with the technical Lead
Last call interview with the VP of Data
Welcome to Jellysmack! :)
Découvrez l'équipe
Ce contenu est bloqué
Le cookie Youtube est obligatoire pour voir ce contenu
Questions et réponses sur l'offre
Add to favorites

Share on Twitter

Share on Facebook

Share on LinkedIn