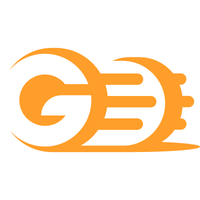 Gatling
Digital Marketing Manager
Permanent contract

 

Paris

Occasional remote authorized

Master's Degree

> 5 years
The company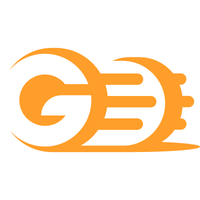 Gatling
IT / Digital, Software

Less than 15 employees
The job
Digital Marketing Manager
Permanent contract

 

Paris

Occasional remote authorized
About
Gatling is one of the biggest open-source success stories in the testing industry with +5,000,000 downloads. Started as a side project, Gatling quickly gathered a huge community around the world: +100,000 companies are now load testing with Gatling in +100 countries.
Gatling: test, succeed, iterate!
Application or website crashes make newspapers headlines, damage customer satisfaction and are very expensive. Crashes always happen at the worst moment for your business, when everyone is visiting your website or application at the same time. Every company has to deal with it at some point: Blackfriday, TV ad campaigns or even the go-live of an application.
Gatling makes testing solutions designed for new Web trends and practices, new development methodologies (DevOps, CI/CD) and new technologies. Our secret sauce: Gatling made it possible to test very early during the development of an application and to automate these tests. That means more tests and more data to make the best technological choices during the development lifecycle.
Job description
Gatling relies on a worldwide community of 100 000 companies actively using our open-source software. This community is very active in the promotion of Gatling.
We created our Marketing department only a few months ago. Our challenges? This community generates a quickly growing number of inbound contacts with various needs and interests. We need to assist our Sales team to provide them with accurate information through automation processes on a daily basis.
Today, we test, experiment and continuously improve our marketing pipeline to sustain our rapid growth (we double our revenues each year).
The customers of our Enterprise offers are mostly large corporations (75%), mainly in the US (40%), in France (25%) and in other European countries (25%). Our current offers go from 5k€ to 500k€, including upsells depending on the adoption of our solution.
Our goal is to reach 1 million euros in MRR within 2 years. In order to achieve this, we need to grow our Marketing team with a Digital Marketing Manager.
You will be in charge of generating traffic, improving lead-customer conversion, increasing customer satisfaction and animating Gatling's communication channels through the following tasks:
managing the customer acquisition funnel, from lead generation (SEA, SEO, Paid Social…) to qualification (lead nurturing, marketing automation…). In collaboration with the Operational Marketing Manager, you manage the creation of contents and its distribution.
defining performance indicators (KPI) to measure the impact of your operations and continuously improving them
implementing a communication strategy (Social media, user groups, etc.)
Managing and animating our Gatling Academy, our e-learning platform
Monitoring the load testing industry (competitors, new trends)
Preferred experience
A Master degree in digital marketing and a 1st experience (min. 3 years) in a web business (ideally a SaaS business) are a must have. Previous experiences with the following skills and tools are a plus: analytical skills, SEO , SEA, Wordpress, Google Analytics, emailings, marketing campaigns, automated workflows, paid media, social media, Hubspot, Salesforce, Zapier.
An excellent level of English is required. You will speak English on a daily basis.
You have demonstrated your abilities in digital marketing strategy, management, management of marketing tools, and project management in general. You will need to be constantly on the lookout while being able to innovate, create and anticipate.
Conditions
Offices in Paris, Station F
Tickets Restaurants
Refund of the transport card (50%)
Remuneration according to profile
Questions and answers about the offer
Add to favorites

Share on Twitter

Share on Facebook

Share on LinkedIn
We thought these articles might interest you
Get inspired with this selection of articles