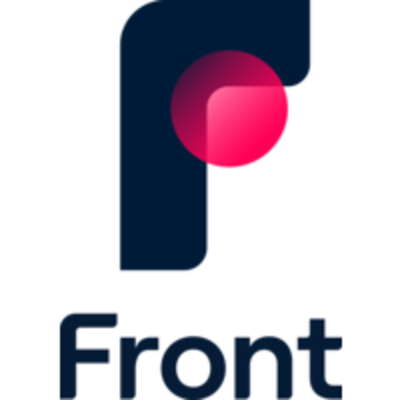 Front
Senior Full Stack Engineer, Search
This position was filled!
Who are they?
Front is a customer operations platform that helps companies streamline communication. By combining the efficiency of a help desk/ticketing system with the familiarity of email, teams can deliver exceptional service at scale. Today, nearly 8,000 businesses have discovered that they can still grow their business and keep the human touch. To learn more, visit front.com.
Founded in 2013 by Mathilde Collin and Laurent Perrin, Front has raised $204 million in venture funding and counts 280 employees across the US and Europe.
Job description
Front is on a mission to make work happier with the first-ever customer communication hub. Relationships are everything in business, but they're hard to maintain as a business grows because traits like trust, compassion, and empathy are human qualities that have been difficult for technology to scale. We've reimagined the way businesses communicate by bringing customer conversations to the center of one's focus. Today, nearly 8,000 businesses–including Dropbox, Airbnb, Lydia, and Saint Gobain–have discovered that they can still grow their business and keep the human touch. With $204M in funding, Front is backed by Sequoia Capital and other leading venture capital firms, as well as independent investors including top executives of Atlassian, Okta, Qualtrics, Zoom, and PagerDuty.
The world is on course to work happier. We believe our role is to accelerate and shape this path in three ways: the product we make, the culture we live, and the example we set. We strongly believe in our company values of transparency, high standards, collaboration, low ego, and care. And we look for candidates who reflect these same values. Employee happiness and well-being is a vital component of life at Front. We offer flexibility in work schedules via our Flexible Fridays program and host events for employees to enjoy time with their fellow Fronteers. Whether it is building Legos, playing board games, singing at Karaoke nights, watching movie marathons, or enjoying a homemade DJ set done by a Fronteer, we are always on the lookout to invent fun ways to enjoy life both in and outside of work.
At Front, our search stack powers intelligent features and algorithms that help surface the most relevant results to users all across the product, improving product navigation, usability and delightfulness. We're looking for talented, self-motivated engineers with an interest in search to join Front's core search team based in Paris. With work on the team ranging from conversation search to contacts autocomplete and spans the Front web, desktop, and mobile apps, we've only begun to scratch the surface of what we hope to see evolve into a unique, universal search experience that underpins the customer communication hub of the future.
What will you be doing?
Bring your engineering expertise to the team to transform our ideas into features, and improve the search experience for thousands of customers
Have an impact on all the searchable resources at Front and beyond and become a solid contributor to the organization
Improve our existing algorithms models to increase search accuracy
Partner closely with research designer, engineers, and dedicated product manager
Some numbers (across 2 regions 🇺🇸 and 🇪🇺) 🔥:
In-house managed Elasticsearch clusters
120 TB of production data
650M of search queries served per day
465M of indexing queries processed per day
What skills and experience do you need?
Product-minded: committed to building the best user experience
Knowledgeable about modern web technologies and excited to learn new ones, e.g. Node.js ES6, TypeScript, (Bonus: React if making a neat search UI to have an impact on the whole search experience)
Ability to thrive in a dynamic, fast-paced, collaborative, and high-growth environment
Understand the trade-offs between different engineering solutions when solving a problem, value pragmatism over idealism.
A bonus if you already have industry experience building highly available, large-scale distributed search systems at a large-scale Internet service (example: Elasticsearch), but this is not required
Bonus
Rigor in A/B testing, test coverage, and other software development best practices
Experience working with complex data models at scale
Hybrid: This position requires being in-office at least 2 days a week
What we offer
✨ Competitive salary
🤝 Equity for permanent positions (we are post-series D & backed by some of the best VCs in the US)
🏥 Private health insurance fully covered by Front
🤩 Brand new office in Paris
💪 Flexible Fridays - learn more here!
🏡 Flexibility to work from anywhere 3 days/week (unless posted as a full-remote role)
🛋 Mental health support with Modern Health
🍼 Family planning support with Maven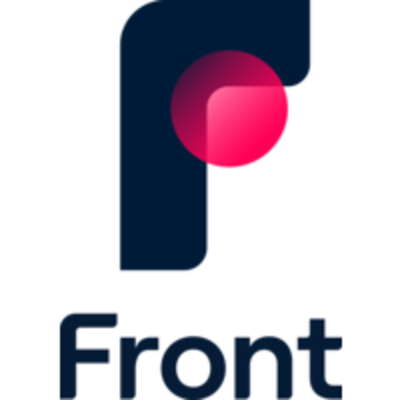 Front
Interested in this job?
Questions and answers about the job