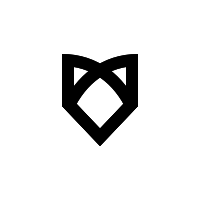 Foxintelligence
Traffic Manager Intern - stage
Internship

 

(4 to 6 months)

Starting date:

 

Salary between €1.2K and €1.5K

/ month

Paris

Master's Degree

> 1 year
The company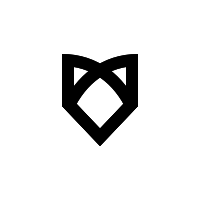 Foxintelligence
Application mobile, Big Data, Stratégie

From 50 to 250 employees
The job
Traffic Manager Intern - stage
Internship

 

(4 to 6 months)

Paris
À propos
At foxintelligence, we think data is the first and necessary step to solve any problem. Our mission is to empower decision-makers with data to improve the way societies and companies work.
Foxintelligence delivers the best insights on the latest European ecommerce trends, by unlocking intelligence from hundreds of merchants and thousands of brands e-receipts. We provide the most reliable insights available for e-commerce while helping consumers save both time and money.
Concretely, we develop tools for consumers to give superpowers to their mail boxes (e.g., automatically clean spam).
By doing so, we collect commercial information about ecommerce from e-mails (e.g., e-receipts): thanks to our proprietary technology, we are able to structure this vast amount of data and generate insights unseen on the marketplace.
Descriptif du poste
En relation directe avec le Traffic Manager, la Product Owner et le Marketing Manager, vous aurez pour mission d'acquérir plusieurs milliers de nouveaux utilisateurs de nos services par jour en Europe (France, Royaume-Uni, Allemagne, Espagne…). Vous gérerez l'acquisition pour plusieurs sites et applications et vous participerez au lancement d'un nouveau produit très prometteur.
A ce titre, vos missions comprendront notamment :
Définition d'une stratégie multicanale d'acquisition sur plusieurs pays pour nos services B2C (Cleanfox et notre nouveau produit)
Création, gestion, optimisation et suivi des campagnes sur différentes plateformes de performance marketing (Facebook Ads, Adwords, Snapchat, Youtube, etc.)
Création de contenu afin d'améliorer la performance des campagnes et de consolider l'image de nos services.
Reporting et analyse des performances des différentes campagnes (Reach, CTR, CPC, CPA, taux de conversion, etc).
Conception des indicateurs de performances des services, analyse, suivi des résultats et mise en place des solutions adéquates.
Profil recherché
Autonomie
Flexibilité
Rigueur
Goût du challenge
Esprit analytique
Déroulement des entretiens
Entretien téléphonique RH (~30 min)
2 entretiens physiques (Traffic Manager & Directeur marketing)
Questions et réponses sur l'offre
Add to favorites

Share on Twitter

Share on Facebook

Share on LinkedIn
We thought these articles might interest you
Get inspired with this selection of articles