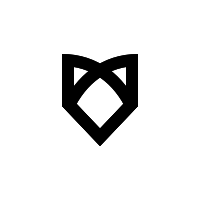 Foxintelligence
Product Owner -Stage
Internship

 

(6 month(s))

Starting date:

 

Paris

Occasional remote authorized

Master's Degree

> 2 years
The company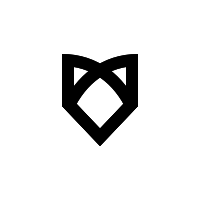 Foxintelligence
Application mobile, Big Data, Stratégie

From 50 to 250 employees
The job
Product Owner -Stage
Internship

 

(6 month(s))

Paris

Occasional remote authorized
This position was filled!
À propos
At foxintelligence, we think data is the first and necessary step to solve any problem. Our mission is to empower decision-makers with data to improve the way societies and companies work.
Foxintelligence delivers the best insights on the latest European ecommerce trends, by unlocking intelligence from hundreds of merchants and thousands of brands e-receipts. We provide the most reliable insights available for e-commerce while helping consumers save both time and money.
Concretely, we develop tools for consumers to give superpowers to their mail boxes (e.g., automatically clean spam).
By doing so, we collect commercial information about ecommerce from e-mails (e.g., e-receipts): thanks to our proprietary technology, we are able to structure this vast amount of data and generate insights unseen on the marketplace.
Descriptif du poste
En tant que Assistant(e) Product Owner de nos applications B2C, tu es responsable de l'amélioration continue de Cleanfox et de notre nouvelle application, en collaboration avec le Product Manager, le designer ainsi que les équipes techniques.
Tes responsabilités seront:
Mettre en oeuvre la roadmap, en collaboration avec le product manager
Communiquer la vision à l'équipe et aux différentes parties prenantes
Suivre les retours utilisateurs et prioriser les actions nécessaires
Définir les nouvelles fonctionnalités en accord avec les besoins métiers et les contraintes techniques
Gérer le backlog
Animer des ateliers, écrire des specs, prioriser les user stories en collaboration avec le product manager et l'équipe technique
Tester et itérer sur les fonctionnalités développées
Organiser la vie de l'équipe autour d'événements hebdomadaires - Kick off, stand up, retrospectives…
Profil recherché
Ton profil:
Proactif-ve : tu es ambitieux-se et cherches des solutions aux problèmes dans et en dehors de tes missions.
Flexible et enthousiaste : ton attitude positive motive les gens autour de toi. Tu es adaptable et fais preuve de résilience.
Tes compétences:
Priorisation et communication : tu es capable d'identifier et prioriser les besoins des utilisateurs, de communiquer clairement tes positions et de convaincre ton équipe
Compréhension des enjeux business : tu es intéressé-e par les différentes façons dont le produit apporte de la valeur à nos utilisateurs.
Anglais : courant, nos produits et processus sont en anglais
Déroulement des entretiens
Entretien téléphonique RH (~30min)
Entretien physique avec notre Product Manager
Entretien physique avec notre Directeur Marketing
Questions et réponses sur l'offre
Add to favorites

Share on Twitter

Share on Facebook

Share on LinkedIn
We thought these articles might interest you
Get inspired with this selection of articles