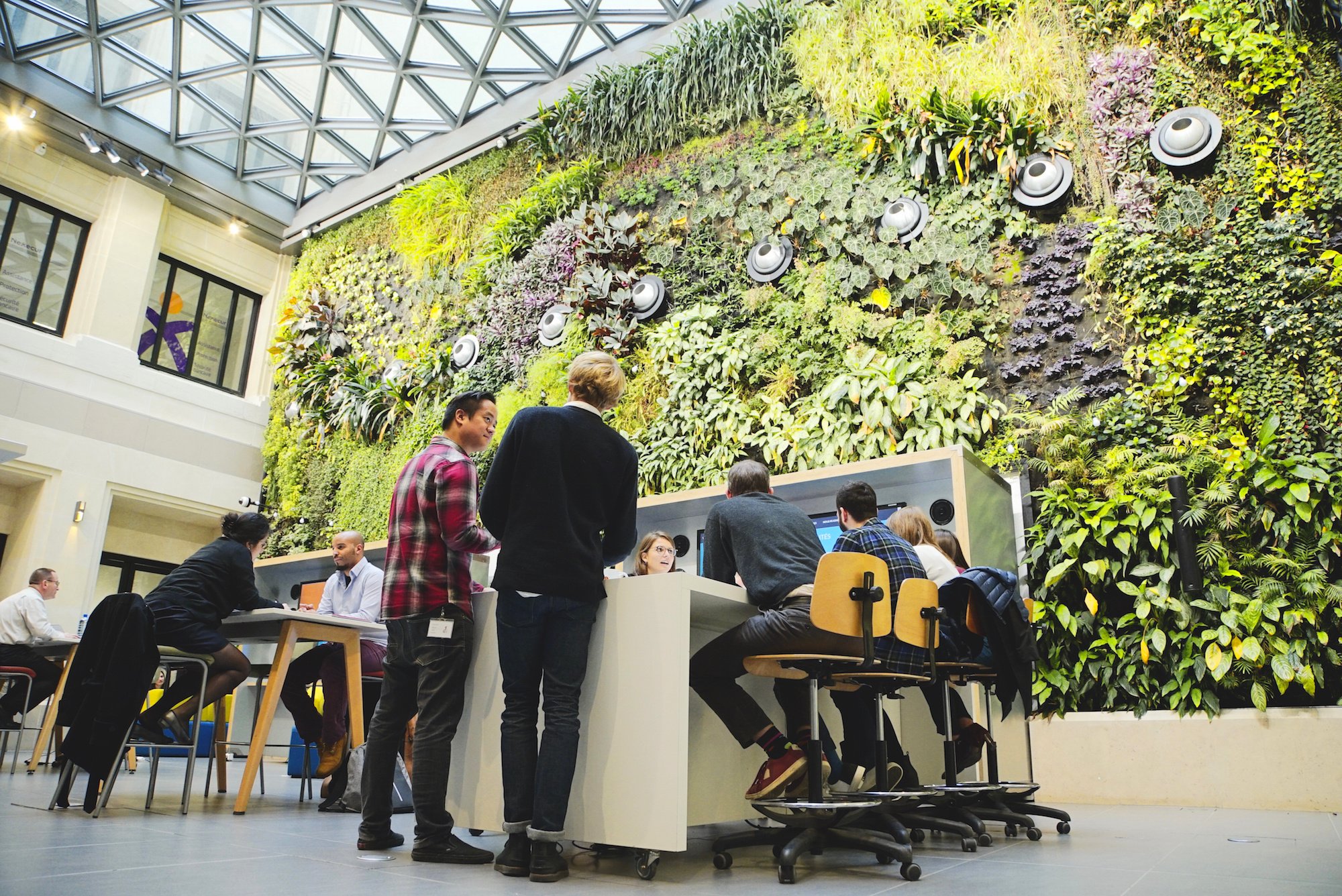 Ferpection
Remote UX Researcher fluent in French and English
Permanent contract

 

Starting date:

 

Salary between €1K and €2K / month

Possible full remote

Bachelor's Degree

> 1 year
The company
Ferpection
The job
Remote UX Researcher fluent in French and English
Permanent contract

 

Starting date:

 

Salary between €1K and €2K / month

Possible full remote

Bachelor's Degree

> 1 year
This position was filled!
About
Hey there! This is a full-time remote position for people around the world, Europe, maybe France but definitely not in Paris, even though this jobboard will only accept places where we have offices ;-)
Our mission is to improve everyday user experience for each and everyone of us. To do that, we help organisations through user research and UX optimisation. Founded by former Coca-Cola and BlaBlaCar managers, we enjoy a steady growth through highly satisfied customers!
Our culture mixes lean startup and liberated companies:
« We fail & learn together »: Learning is in our DNA. We use Lean Start-up approach to continuously evolve and adapt to our everchanging market.
Leader-leader: leveraging liberated company principles, each person is involved in strategy building and responsible for his/her decisions. Of course, we provide framework and coaching for this decision-making process.
Remote friendly: OK so that's why you're reading this. The team is currently spread across Paris, Lyon also in France and Brasil. We want to expand this thanks to you but we already built discipline around working remotely, through values and tools.
Job description
You, UX Researcher
Your mission, should you accept it, is to create a duo with a senior UX Researcher to help our clients in defining their user research strategy, running UX studies - especially Remote user tests through our crowdtesting platform and international panel - and build UX recommendations based on study results.
What's the role about
Help a senior UX Researcher: set-up study protocol, run the study, analysis and UX recommendations.
Participate in the evolution of UX research methods proposed to our clients.
Participate in our growing international capabilities, both by bringing even more diversity at team level and through your operational contribution.
Share your learnings across the team to help develop the UX knowledge throughout the company.
What's in it for you?
Experiment with the liberated company principles and evolve within an autonomy-based organisation.
Choose your work environment and where you want to work, anywhere in the world as long as your timezone can fit with customers currently mostly based in France (CET timezone)!
Make decisions on your own field of expertise and be encouraged to take risks.
Preferred experience
What we expect from you?
You are skilled in UX research and design.
You have a strong knowledge of the digital ecosystem.
You have a natural ability to make things happen around you.
You've already experimented working remotely.
You're comfortable communicating both on the phone and through videoconference tools.
You can express yourself in proper French and English, both orally and in written language. Extra languages skills are always welcomed: such as Portuguese, Japanese, Mandarin Chinese, German, Spanish, etc.
Salary from 12000-24000€ per year depending on experience and local costs of living
Recruitment process
Want to join us? We'd love to hear from you. Simply send us:
Your CV and Linkedin profile
10 questions you wish to ask us (and please no cover letter).
What are the next steps?
Ice-breaker interview: meet & greet over google hangout for 30 minutes..
Extended remote interviews with Ferpection team for 2-3h.
Practical exercises.
Final debrief together and hopefully the beginning of a beautiful collaboration :).
Meet the team
This content is blocked
Youtube cookies are required to show you this content
Questions and answers about the offer
Add to favorites

Share on Twitter

Share on Facebook

Share on LinkedIn