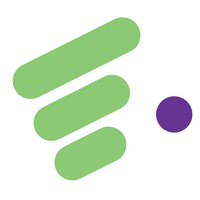 FairMoney
Senior Software Engineer
Permanent contract

 

Possible full remote

> 5 years
The company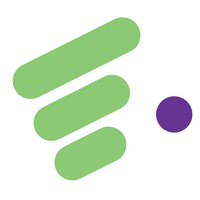 FairMoney
Banking, Big Data, FinTech / InsurTech
The job
Senior Software Engineer
Permanent contract

 

Possible full remote

> 5 years
About
FairMoney is building the leading mobile bank for emerging markets.
For most of the positions, it's possible to join FairMoney remotely or in one of our offices: in Paris, Bengaluru, Lagos, Riga.
We offer digital financial services to underbanked people in emerging markets. We give 10,000 loans daily (one every 8 seconds!) in Nigeria and India, and have banking operations in Nigeria, with over 200k active users.
We're backed by international investors and raised over €15m to support our development. We are a team of close to 200 people between Paris, Lagos, Bengaluru, Riga.
Our values
Start with the client 📊
We are passionate, optimize for our users, care for our impact
Own, don't rent 💥
We strive for ownership and don't rest until what we own is accomplished
Scientist mindset 👩‍🔬
We solve large challenges, break them into small pieces, make well reasoned conclusions
Churn 9-5 🎯
Work should be something we love and embrace * that we measure in tasks achieved, not hours completed
Fly High - Fly Low 🙌
We fly high to make big and bold plans - strategize
We fly low and put our hands in the dirt to ensure the detailed high quality output of us and those that we manage
70/30 ⚡
We value execution speed and making decisions with 70% of the available data and a 30% margin of error over 100% accuracy and being blocked by over-analysis
Direct Feedback 🤝
We don't carry frustration with us but give direct feedback to our colleagues regularly to make sure we all improve and get better
Radical Focus 🔎
Our mantra is to start with the question, "What should not be done this week to increase the focus on the things that really matter
Growth Mindset 📈
We believe in the power of the growth mindsets versus fixed mindset. Everyone is given the starting point that can be exponentially improved by hard work, curiosity and constant iterations on a given problem through learning from failures and feedback from others.
Talent has NO passport 👩‍💼👨‍💼
While opportunities might not be evenly distributed across the world, talent is and we value and embrace adding different cultures, nationalities and genders to our team.
Job description
You will be working as Senior Software Engineer in our technical team which is now composed of 30 people between Paris and Lagos.
Your mission is to develop new features for our customers based in emerging countries in order to improve the services of our android application. Your goal is to build the new digital bank for emerging countries.
We are waiting for you to work on :
Developing new features (ex: bank account),
Decreasing the time spent fixing and maintaining already shipped features,
Improving an infrastructure which can handle over 2M clients,
Analysing and improving efficiency, scalability, and stability of monitoring, continuous integration and platform integration.
Staying up-to-date on new technologies and architectures, and share it with the team. Eventually you will propose ways to implement them into our current software engineering process.
🔧 Our technical Stack
Our customer product is an android application;
It communicates with a Ruby on Rails backend (Sidekiq, rspec);
Our ML pipeline is an API-flask (Python);
We are hosted on AWS: we use Elastic Beanstalk, a RDS Aurora mysql database, S3, Kinesis (data-stream, firehose);
Prototype of a data warehouse on GCP (GCS, BigQuery, Cloud Composer);
We have automated tests that run on Travis.
Preferred experience
You have >5 years of experience in backend,
You must have led a technical project from specification to delivery,
You are able to code in a backend languague (Ruby on Rails or Python or node.js or Go or Php or Java…)
You have knowledge/ experience with AWS or GCP cloud providers,
You are able to go to the most efficient solution,
You know how to take initiatives.
Recruitment process
Screening with Maud, our HR manager
Technical Test with 2 members of our engineering team,
Cultural interview with one member of the team.
Meet the team
This content is blocked
Youtube cookies are required to show you this content
Questions and answers about the offer
Add to favorites

Share on Twitter

Share on Facebook

Share on LinkedIn
We thought these articles might interest you
Get inspired with this selection of articles