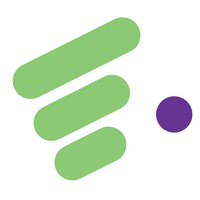 FairMoney
Data Scientist - Latvia
Permanent contract

 

Rīga

3 years of college

> 3 years
The company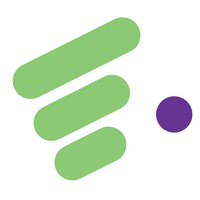 FairMoney
Banking, Big Data, FinTech / InsurTech
The job
Data Scientist - Latvia
Permanent contract

 

Rīga

3 years of college

> 3 years
About
FairMoney is building the leading mobile bank for emerging markets.
They started with a digital microcredit application on Android, and are rolling out additional financial services (current account, savings, debit card) while expanding the product to Western Africa and South-East Asia.
So far they disbursed over 3,000,000 micro-loans and give more than 7,000 loans daily. They are backed by top notch US/EU investors and have raised over USD 15m Venture Capital to support a stellar growth. They are a team of +100 between Paris, Lagos, Bangalore in Engineering (Android, Data, Backend), Product, Marketing, Risk & Data Science and Operations - and they won't rest before the FairMoney app is in the hand of millions!
Their values
Start with the client 📊
We are passionate, optimize for our users, care for our impact
Own, don't rent 💥
We strive for ownership and don't rest until what we own is accomplished
Scientist mindset 👩‍🔬
We solve large challenges, break them into small pieces, make well reasoned conclusions
Churn 9-5 🎯
Work should be something we love and embrace * that we measure in tasks achieved, not hours completed
Fly High - Fly Low 🙌
We fly high to make big and bold plans - strategize
We fly low and put our hands in the dirt to ensure the detailed high quality output of us and those that we manage
70/30 ⚡
We value execution speed and making decisions with 70% of the available data and a 30% margin of error over 100% accuracy and being blocked by over-analysis
Direct Feedback 🤝
We don't carry frustration with us but give direct feedback to our colleagues regularly to make sure we all improve and get better
Radical Focus 🔎
Our mantra is to start with the question, "What should not be done this week to increase the focus on the things that really matter
Job description
You will be working as our Data scientist in the Risk/Data department currently consisting of data scientists, risk and portfolio managers scattered across Riga, Paris and Lagos.
Your mission is to build credit underwriting models according to the company OKR's offering the best tailored credit services to as many clients as possible.
Your goal is to build FairMoney as the No 1 digital lender in India and Nigeria.
You will be working on :
Engaging with stakeholders throughout the organization to identify opportunities for leveraging company data to drive business solutions.
Mining and analyzing data from company databases to drive optimization and improvement of product development, marketing techniques and business strategies.
Assessing the effectiveness and accuracy of new data sources and data gathering techniques.
Developing custom data models and algorithms to apply to data sets.
Use predictive modeling to increase and optimize customer experiences, revenue generation, and other business outcomes.
Coordinating with different functional teams to implement models and monitor outcomes.
Developing processes and tools to monitor and analyze model performance and data accuracy
Applying advanced statistical and data mining techniques in order to derive patterns from the data
Designing solutions by using AI/ML technology to solve business problems ranging from optimization of customer experiences to revenue generation and profit maximisation, and other business outcomes.
Preferred experience
You have :
3+ years of business experience including analytics, data mining and/or predictive data modelling, preferably in credit risk field.
Strong academic background in Mathematics / Statistics / Econometrics / Computer science or related field (Bachelor's Degree required).
Advanced exposure to key Machine learning algorithms (GBM, XG-Boost, Random Forest, Neural networks, Bayesian methods, Logistic regression etc.).
Hands on experience in handling large volume of numerical/textual data .
Strong programming skills (Python).
Good command in using query languages such as SQL.
Strong analytical skills: ability to make sense out of a variety of data and its relation/applicability to the specific business problem.
Experience in the field of lending, building models around Credit risk, fraud, collection would be a big plus.
Strong communication skills.
Recruitment process
Screening with Maud, Talent Manager,
Case Study
Interview with Juris, Risk Manager,
Cultural fit interview with Laurin, CEO.
This content is blocked
Youtube cookies are required to show you this content
Questions and answers about the offer
Add to favorites

Share on Twitter

Share on Facebook

Share on LinkedIn
We thought these articles might interest you
Get inspired with this selection of articles