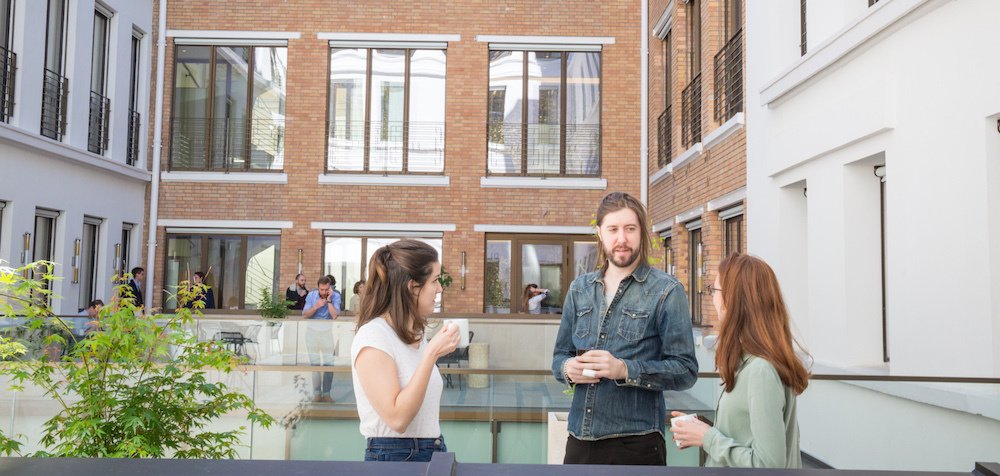 FABERNOVEL
Change Management, IT / Digital, Job Training, Strategy

Paris, Bordeaux, Casablanca, Lyon, Monte Estoril, Nantes, Niort, San Francisco, Shanghaï, Toulouse
Learn more about FABERNOVEL
Born in 2003, in the French digital ecosystem, Fabernovel believe technology has the power to build a better, more virtuous future for companies and everything around them.
Today, its 450 talents, in 3 continents, help companies from every field and background into their transformation.
As a Talent Company, they gather Designers, Project Analysts, Developers, Data Analysts, Product Managers, Media Specialists, Finance Managers, Communication Managers, Business Developers…
Any project examples?
Creation of tailor-made mobile and web app, considering IT realities: My Canal at Canal+, advertising tool at Le bon Coin
Launching new businesses, services, offers, built and amplified from A to Z: Deezer advertising campaign, experience design in retail
Immersive formats to enlight changes to come and involve the entire company: learning expedition with a Comex in Silicon Valley, WeChat Study, French Tech Central animation at Station F
What they are looking for
Fabernovel is looking for audacious, curious, technophiles and smart talents that are passionate about the digital revolution. Talents looking for challenge and wishing to create and have a positive impact.
If you want to discover new jobs or develop your skills in a fast growing group, join them!
Fabernovel, means two promises: FABER - because everyone makes, produces, codes, launches and builds, and NOVEL - is the opportunity to learn every day new things, differently.
They decrypt every year a new subject. A must read? Gafanomics where every GAFA is a super power.
Fabernovel is an entrepreneurial school: most of their alumni became entrepreneurs themselves and raised more than 100 millions euros. Their specialty is to make "premières": first mobility apps, first guidance for blind people in metro, first coworking in Europe
Questions and answers on FABERNOVEL