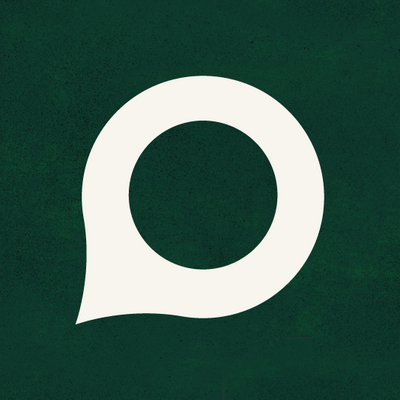 Evaneos
CRM & Loyalty internship
Education:
Bachelor's Degree
This position was filled!
Who are they?
Better Trips for travelers. Better Trips for the World. 🌍
Since Evaneos was founded in 2009, we've been building a greener, fairer future for travel. By connecting travelers with the world's best local experts, we provide trips that are better for them and better for the places they visit.
For us, it's all about quality and impact. That means fighting mass tourism and impersonal experiences at the expense of local communities and the environment. Instead, we offer tailor-made trips, lovingly crafted by those passionate about sharing and protecting the destinations they call home. Thanks to our network of more than 1,000 local partners in more than 160 destinations, we've helped more than 500,000 travelers plan extraordinary trips around the world.
The adventure doesn't stop here. We invest a percentage of every trip we sell in our Better Trips Fund and have committed to spend at least 3 million € by 2025 on projects that reduce the negative impacts of travel and drive positive change within our industry. Think: certified carbon offsets, planting mangrove trees, collecting ocean-bound plastics, guiding small businesses through sustainability training and certification, creating new opportunities for woman-owned businesses, and much more.
Our values are just as important within Evaneos. Our strength is in our diversity: our multitude of languages, backgrounds, and experiences. We believe in building the best teams by creating an environment where everyone can be authentic, trust each other, and thrive.
We hope you'll join us on our mission!
You can also follow our Glassdoor page and see the comments of our current employees and candidates.
Job description
Within the Product & Growth community, our mission in the International Growth department is to put the largest number of travelers with the most mature travel intentions possible into the hands of the best local experts.
Our organization 👥
Within our department, you will work on various CRM projects for two teams: the User Engagement & Activation team (70%) as well as the Loyalty team (30%).
The User engagement & activation team's role is to accompany users in the 5 markets (FR, ES, DE, IT, NL) from the inspiration phase to their first travel purchase at Evaneos. Its objective is to maximize activity, engagement, and lead conversion metrics.
The Loyalty team's role is to accompany cross-market users after their first travel purchase. Its objective is to nurture the relationship with the traveler in order to maximize repeat purchases year after year.
Vos missions 🧳
Soutenir les 2 équipes dont les rôles sont d'inspirer, activer (& réactiver) les utilisateurs à travers différentes mécaniques à mettre en place.
Au quotidien, vous travaillez au sein d'une équipe internationale avec notamment Celina qui vient du Mexique et Jenny qui est allemande.
Supervisé·e par notre CRM activation manager et en binôme avec notre Campaign Manager vous contribuez à l'exécution des plans d'action définis par chaque équipe à travers :
La production de newsletters hebdomadaires & d'emails adhoc : design des templates et adaptation sur chaque marché. Vous pourrez aussi éventuellement travailler sur les ciblages, l'intégration et l'envoi des newsletters hebdomadaires.

Le suivi et l'analyse des communications de nos compétiteurs (= benchmarking)

Le reporting des résultats de manière hebdomadaire et/ou mensuelle en soutien de notre Campaign Manager

La création ou la coordination d'autres types de contenus (questionnaires, conférences en ligne, guides, envois postaux, etc.)
Preferred experience
📢 Note: Perhaps you don't meet all these criteria, especially the language ones… then at the very least you share our spirit and passion for better travel, and we'll talk about the other details later!
You are:
a student undergoing a Master's degree (+⅘ )

a real team player with high relational skills

proactive & inventive in idea proposal

organized & rigorous

creative & results-oriented

fluent in English
As a plus, you:
are Francophone / have perfect French orthography skills

have a first CRM experience

have a first experience in a start-up / scale-up / fast-growing environment

are fluent in another language like Spanish, Italian, German, Dutch
Come & join us!
Recruitment process
HR call with Marion, in French or English

Case study & exchange in French or English with Clara and Jenny + a team fit to meet the extended team!
Questions and answers about the job