The company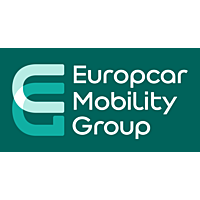 Europcar Mobility Group
The job
Data Governance Analyst
This position was filled!
Who are they?
Europcar Mobility Group est l'un des principaux acteurs du secteur de la mobilité et est une société cotée sur Euronext Paris.
Elle a pour mission d'être la « mobility service company » préférée des clients, en offrant des solutions alternatives attractives à la possession de véhicules, avec une large palette de services de mobilité : location de véhicules, services chauffeur, auto-partage (carsharing), scooter-partage.
La satisfaction des clients est au cœur de la mission du groupe et de l'ensemble de ses collaborateurs et cet engagement vient nourrir le développement permanent de nouveaux services.
Europcar Mobility Group opère à travers différentes marques pour répondre aux besoins spécifiques de chaque client ; ses 4 marques majeures étant :
Europcar® - le leader Européen de la location de véhicules,
Goldcar® - la plus importante société de location de véhicules low-cost en Europe,
InterRent® – marque « mid tier » à destination des clients loisirs
Ubeeqo® – leader européen du car-sharing (BtoB, BtoC).
Europcar Mobility Group propose ses différentes solutions et services de mobilité dans le monde à travers un vaste réseau dans 140 pays (incluant 20 filiales en propre en Europe et 2 en Australie et Nouvelle Zélande, des franchisés et des partenaires).
Plus d'informations sur: www.europcar-mobility-group.com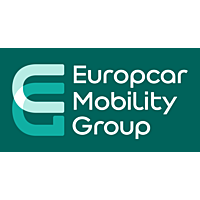 Visit the profile
Rencontrez Mélanie, Field Operations Manager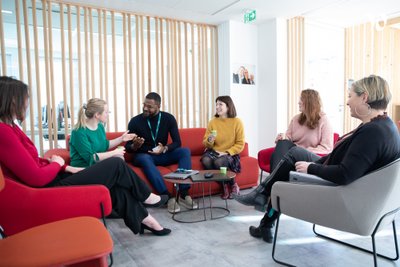 Rencontrez Hugo, Design System Master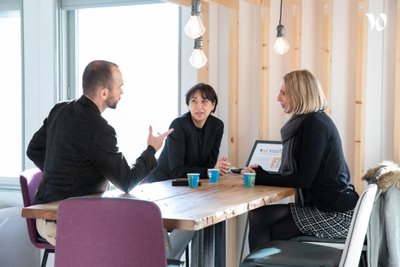 Rencontrez Houssem, Développeur Back-End Java Kotlin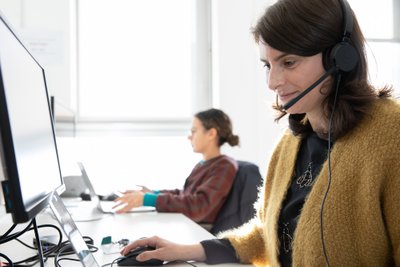 Job description
We are involved in a great transformation journey of our systems and processes and data is considered as a key enabler of this transformation in the Group. You will work in a very passionate and growing data team within the Product & Technology department. We develop a data-driven culture and handle all the dimensions of the data area within the Group: strategy, governance, modern data architecture mixing open source and top trend data solutions, BI, Big Data & IoT and data science. 
You will work on uprising the Group Data Governance with strong relationship with Product&Tech teams and Business stakeholders
MAJOR AREAS OF ACCOUNTABILITY
Animate stakeholders to define semantics, usages and data model across initiatives
Enrich and maintain the dictionary and reference data models in data governance tool 
Ensure et support data governance and data classification appliance
Participate in the definition, deployment and maintenance of data operating model, data policies standards and processes including areas such as workflow for data ingestion, data quality, master data and data life cycle management. 
Support for data quality guidance 
Participate to the development and maintenance of end to end data lifecycle management approach
Support projects business needs, particularly concerning the description and use of data
Coordinate and contribute to the Data Lineage work
Ensure compliance with the norms and standards defined by Data Governance, Security and DPO office
INTERNAL AND EXTERNAL RELATIONSHIPS
Internal : Business Stakeholders,Product Lines, DevOps, Security, Enterprise Architecture, DataOps, Data Insights
External : Partners, External consultants
Preferred experience
Previous experience: Data Modeling , Car rental experience
Education level / certificates: Master's degree level or higher 
Languages: Written and verbal proficiency in English
Computer skills and software used:
Mandatory : 

At least five years of data experience
Strong experience with database modeling, data design and data management tools
Good experience in data modeling tools and data cataloging

Others: Knowledge of data governance tools
Personal characteristics: Interpersonal, detail oriented, analytical, self-motivated, inclination for problem-solving, self starting, structured
MAJOR AREAS OF COMPETENCY NECESSARY FOR SUCCESS
Operational familiarity in the use of meta-data management, data modeling, and data governance tools and platforms
Good experience in the use of data catalogues 
Experience in data quality technologies
Understanding of Master Data Management technology landscape, processes and design principles
Hands-on operational management and change management.
Good communication skills
Team player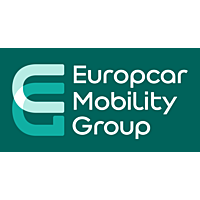 Europcar Mobility Group
Interested in this offer?
Questions and answers about the offer
Add to favorites

Share on LinkedIn

Share on Facebook

Share on Twitter