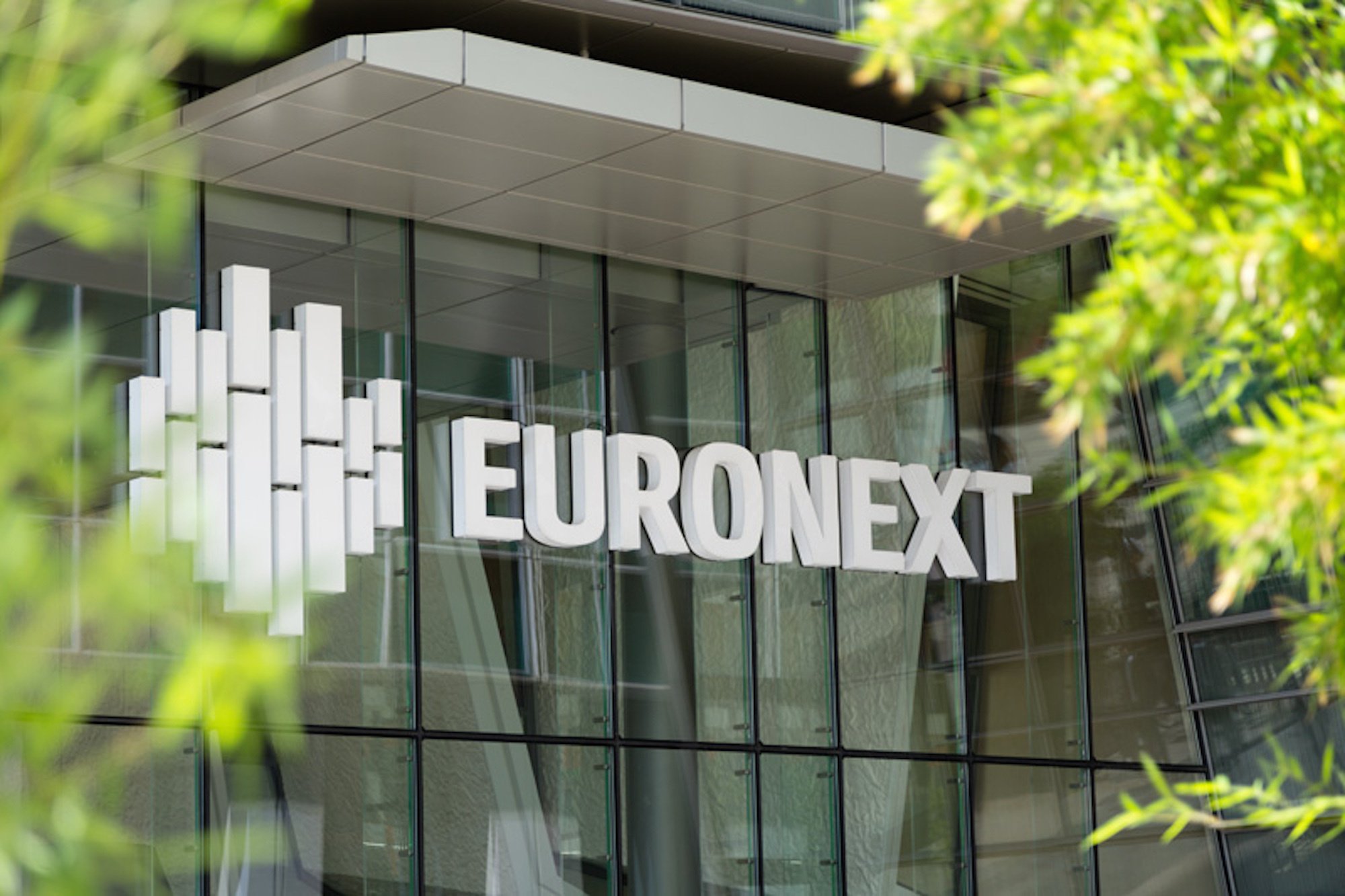 Euronext
Banking

Paris, 14 Place Des Reflets, Courbevoie, La Défense, Amsterdam, Brussels, Bruxelles, Courbevoie, Dublin, Dublin 2, Lisbon, London, Londres, Madrid, Oslo, Porto, Rotterdam
Heard of the CAC 40, AEX 50 or BEL 20? Did you know that the company behind these iconic indices is called Euronext?
Euronext is the leading pan-European stock exchange which operates the financial marketplaces of Amsterdam, Brussels, Dublin, Lisbon, Paris and Oslo. As a technology provider, Euronext also has tech centers in Porto, Paris and the Nordics, and has expanded its activity into various asset classes in the US and Asia.
With a strong track record of successful acquisitions and expansion, they now have employees located across 16 different countries. Euronext has tripled in value since 2014 and has approximately 1,500 issuers listed on its markets with a total market capitalisation of € 4.3 trillion in 2019.
Their diverse product offer addresses a national and international client base. It includes equities, derivatives, indices, commodities, bonds, certificates and ETFs, among others. In addition, Euronext has a strong expertise in providing technological solutions that support its own markets, and design in-house software for other stock exchanges and banks. As a key player in the financial and tech industry, Euronext's ambition is to power local and global capital markets in order to drive sustainable growth and finance the real economy.
What they are looking for
Join a vibrant international team and thrive in a high-performing culture. They have great opportunities for all types of profiles ranging from finance (analysts, project managers, business developers) to IT (developers, architects, QA, operations), to central functions (marketing, human resources, legal, regulatory affairs), and more!
They are looking for motivated, hands-on candidates who are keen to learn and to create. While you are not required to be familiar with the functioning of financial markets, you should be curious to learn more about the stock exchange ecosystem. If you have an entrepreneurial mindset and believe that innovation can thrive within an established business, then this is the place for you!
They value those who dare to take initiatives, explore new areas of expertise and share their ideas to make progress with their team. If you speak English fluently and are passionate about working in an international environment, there's sure to be a career option at Euronext that's right for you.
Their internal culture promotes employee well-being through their Wellnext programme and encourages CSR initiatives. Celebrate major internal successes with a 'Bell / Gong ceremony' on the trading floor. Take advantage of their 'Learning Weeks' with a range of internal and external thought leaders, and 'Lunch & Learn' sessions on the latest tech and capital market trends.
Seize opportunities with flexible career paths in all of their cross-border departments. With a clear view of your responsibilities, you make an impact on your projects and shape your scope from the outset. Euronext will help you plan your development from the start.
Jump-start your career with them through one of their Early Career initiatives. Their Trainee, Apprenticeship and International Mobility (VIE) programmes expose you to multiple facets of the latest technologies and projects in a world-class international environment.
Questions and answers on Euronext