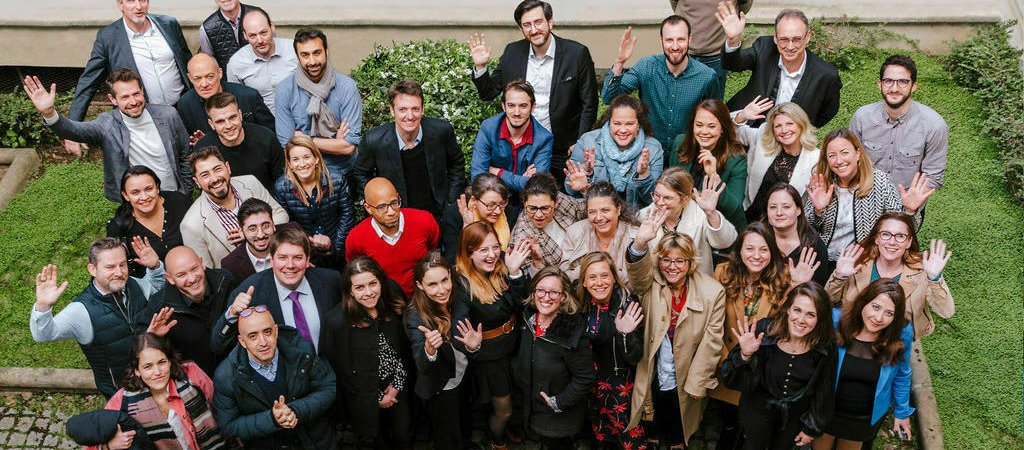 ETS Global
Education, Job Training, Recruitment
Amsterdam, Berlin, Dubai, Istanbul, Madrid, Milan, Paris, Warsaw
Their story
In 2001 ETS Global B.V. was established with two employees, to promote ETS tests, built and strengthen relations with educational and assessment leaders in Europe and to offer customised assessments. A few years later ETS Global scope widened to make the TOEIC® programme and the institutional Toefl® programme available in more than 80 countries around the world and in building a network of offices and partners to support test takers and test users locally. Its staff grew to around 40 at that time. Today with more than 120 employees, ETS Global is active with its main offering - a variety of English language assessments and tools, increasingly digital -, which support English language learning everywhere.
2001
Creation of ETS Global in the Netherlands
2009
Milestone of one million TOEIC tests taken in France reached
2019
40 years of the TOEIC test
2020
acquisition of innovative start-up Pipplet; launch of remote surveillance solutions for test administration at home
2021
launch of the digital score report
2022
New office opened in Italy
Their vision
ETS Global is evolving to an Educational Technology driven company. It operates from a customer centric perspective, and is data driven in its decision making.
We create and maintain profitable sources of revenue for ETS by providing high quality products and services to help advance education and professional development for individuals and organizations. Our senior leadership team drives the organization to meet its financial and strategic goals, being sensitive to client's needs and market demands and acting as role model for the organization. We treasure honest and open communications, and accountability for our actions, behaviour, and choices. We support our collaborative decisions and celebrate the team's and individual's successes while supporting and empowering them. We promote an entrepreneurial attitude where if something fails it is not used for blaming but seen as an opportunity to learn.

Integrity is an essential value - we are steadfast in our commitment to do the right thing, the right way, every time and for everyone. Our commitment to diversity is demonstrated by the fact that amongst our staff at lease 25 different nationalities are represented and 24 languages are spoken. We stand for social responsibility, equity and opportunity, and quality towards our clients. The quality and fairness principles that drive our testing activities ensure that people taking one of our tests get the genuine opportunity to demonstrate what their proficiency level is without any bias and their score is a true reflection of their level.
taking care of our employees
taking care of our customers
Ensure the same level of treatment to each of our customers

Besides supporting education through our assessment and learning tools, ETS Global B.V.'s commitment to creating substantial and lasting change in society is reflected as well in our social mission. This has inspired us to support "OXFAM Novib" and also "War Child". Since 1953 Oxfam Novib provides equity and fairness around the world, values that ETS Global holds dear since its creation.
Business for Business
We are proud and feel humble at the same time to be able to do this with the help of our customers, our employees and our partners, to make our social responsibility mission come alive.
ETS Global opted for the "Business for Business" programme as a so called Business Supporting Ambassador. The donations we make are used for microfinancing small businesses, cooperatives and self-employed in developing countries through flexible loan schemes.
"

We believe in supporting employability of people worldwide, whether it is through our assessments solutions for the workplace or through the sponsoring of micro credits which are essential for people in creating work and income for their community or for themselves. Helping people achieving these ambitions supports the overall drive of ETS Global.

"

Gerben van Lent, ETS Global Executive Director - Strategy and Business Growth