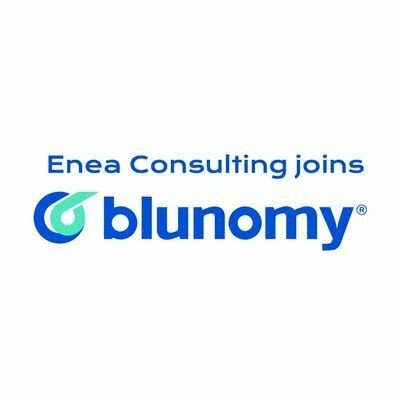 Blunomy (formerly Enea Consulting)
Senior roles with corporate strategy, M&A, BU creation or finance background
Paris…
See more
5
Education:
Master's degree
Who are they?
Enea is a boutique strategy consultancy dedicated to enabling an energy transition aligned with climate objectives. We are driven by strong values, team spirit and high standards of delivery.
We work with clients across the energy value chain, including industirals, large energy consumers, network businesses, tech start-ups, energy retailers, financial institutions, investors, and government agencies. Our client engagements cover topics such as decarbonisation, circularity and access to essential infrastructures. We help our clients seize opportunities and mitigate risks arising from the shift towards a decarbonised, decentralised, digitised and democratised energy sector.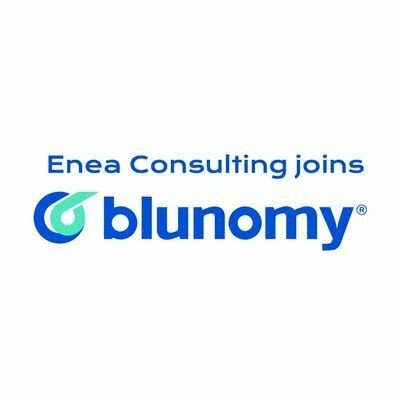 Discover Blunomy (formerly Enea Consulting)
Let's go!
Découvrez Enea Consulting avec Sebastien, Directeur
Job description
The successful applicant will join a high performing, diverse and global team dedicated to the energy transition and climate change, across our offices in Melbourne, Sydney, Paris, London, Hong Kong and Singapore. Our people come from a wide variety of backgrounds and experience, are open-minded and focussed on the future, united by shared values and passionate about sustainable development and energy access. Like us, you are driven to make a positive impact through your work.
We are looking for passionate, engaging and ambitious senior staff with experience in corporate strategy, including diversification on transition topics (inc. M&A), business unit creation, project and corporate finance – able to sell and deliver on strategic projects.
Expertises sought notably in
Power Systems (Australia and Paris offices)
Industry decarbonization (Paris office)
Energy players diversification (Paris office)
Strategic due-diligence on energy transition topics (Paris and London offices)
Access to essential infrastructure (energy, water, …) in Africa and Asia (Paris or Hong Kong or Singapore offices)
Nature-based solutions and agronomic systems (Paris, Hong Kong or Singapore offices)
Impacts valorisation and monetisation, inc. carbon finance (Paris office)
If your profile matches the profile types, you have a high impact / high value mindset, and expertises in other domains or sectors: contact us as well – we might have business opportunities fitting the value you can bring !
Fitting the profile type but not the location – let's talk ! Some flexibility can be found between our offices in Paris, London, Hong-Kong, Singapore, Sydney and Melbourne offices.
Principal
The Principal role exists to improve the organisation's market position and achieve growth by building key customer relationships, identifying business opportunities and supervising projects.
Key duties and responsibilities include:
Business development
• Oversee client relationship management, organise the sell-on related to their projects, and develop business for the company
• Manage, supervise, and propose methodologies as well as develop commercial proposals
• Oversee business development on specific areas
Project delivery
• Act as a Project Manager on complex projects, when it relates to their specialties.
• Supervise costs, quality and client satisfaction on projects driven by Managers and Senior Consultants and Managers, and report on project performance.
• Liaise with the client to keep them informed of the progress and to make relevant decisions.
Corporate / Team Management / Internal development
• Act as a Line Manager for Managers, Senior Consultants and Consultants.
• Be responsible for supporting and up-skilling the Managers, Senior Consultants and Consultants .
• Oversee the development of further knowledge/thought leadership and know-how, based on your areas of interest within Enea's areas of specialisation
• Take on internal responsibilities such as recruitment, staffing management, etc.
• Participate to Enea's strategic development
Preferred experience
About you
• You are passionate about the energy transition and climate change, with a strong interest for energy, environment and/or sustainable development
• Minimum of 10 years' experience, in a relevant industry, and expertise in one of the above listed topics
• Experience in corporate strategy, including diversification on transition topics (inc. M&A), business unit creation, project and corporate finance
• Experience within a strategy consulting role will be highly regarded.
• Excellent oral and written communication skills, critical thinking, comparative analysis and synthesis capabilities, respect of time constraints, intellectual rigor, curiosity, open mindedness, empathy and team spirit
• Strong analytical skills and advanced competency in MS Excel and PowerPoint.
• Bachelor or Masters degree in a relevant field (e.g. engineering, science, commerce, finance, public policy).
• Fluency in English is mandatory.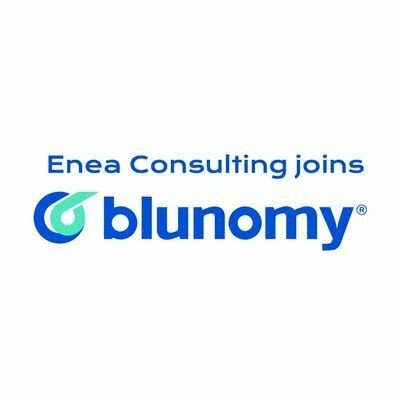 Blunomy (formerly Enea Consulting)
Interested in this job?
Questions and answers about the job