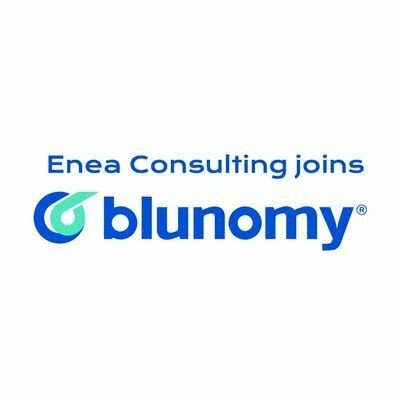 Blunomy (formerly Enea Consulting)
Manager Transaction Strategic Advisory - Conseil en Transition Energétique
Education:
Master's degree
This position was filled!
Who are they?
Let's get right to the point: we believe the best is yet to come, if we put everything we have into inventing new rules for a new economy. We want to play a role in creating these innovative rules and tools, beginning with new ways to define what success is. So, who are we? We're the Blunomists: a unique breed of highly experienced business explorers and experts who provide the multidisciplinary skills that are so often fragmented today. We believe breaking silos is the only way to move towards a regenerative society that's decarbonized, circular and inclusive. 🌎
We are action-oriented and offer more than a consulting-only business model: we don't shy away from complexity, we work hand-in-hand with our clients and partners in the long term and we share the risks when it comes to success. From strategic advice to industrial partnerships and innovative data solutions, we strive to provide end-to-end transformations.
We're never happier than when we're pushing boundaries:
• Accelerating the go-to-market rate for promising and innovative technologies
• Transforming existing infrastructure into low-carbon and resilient infrastructure
• Switching from linear and global supply chains to multiple, circular, local, ethical and largely bio- sourced supply chains, while ensuring social cohesion
• Optimizing land use to respond to growing needs for food and housing, recreate biodiversity, produce bioenergy and capture carbon
• Ensuring that this period of increased attention on the environment creates a reduction in inequalities, with a particular focus on the development of essential infrastructure around the world
These are the transition bottlenecks that get us up in the morning. 🌅
Although we've already got plenty of incredible projects to work on, we're a growing organization. So, stay tuned in the coming months to find out more about us, and until then, feel free to send us your application!
Blunomy is the result of a perfect match between Isabelle Kocher de Leyritz, former CEO of ENGIE and internationally renowned business leader, and Enea Consulting, a pioneering strategy consulting firm specializing in the energy transition. Sharing a common goal of bringing about a positive economy, they decided to join forces to contribute to make change happen.
Blunomy was founded by Isabelle Kocher de Leyritz in 2022. ENEA Consulting brought 100% of its shares in the adventure, to build a common future in a truly unique company. Blunomy is fully owned by Blunomy Manco, a company composed of Blunomy's managers.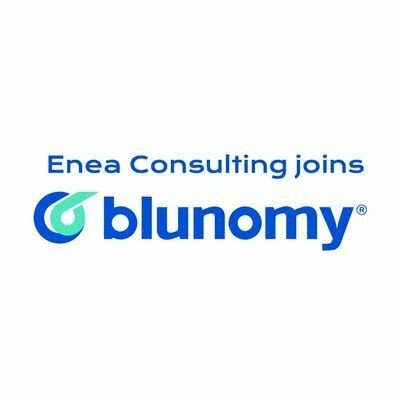 Discover Blunomy (formerly Enea Consulting)
Let's go!
Découvrez Enea Consulting avec Sebastien, Directeur
Job description
En tant que Manager Transaction Advisory vos missions seront de
Piloter des missions de conseil stratégique, dans votre domaine de compétences et en contribution à d'autres axes de développement de la société : encadrer les équipes en charge de la réalisation et assurer leur montée en compétences, assurer le triptyque qualité/coûts/délais, garantir la satisfaction client et construire une relation de confiance et de partenariat de long terme.

Piloter des missions dans le cadre d'opérations d'acquisitions, de cessions ou de levées de fonds dans le secteur de la transition énergétique. Les typologies de mission entrent dans les cadre des évaluations commerciales et stratégiques associées:

Due diligence d'acquisition : analyses de marché, revue du positionnement stratégique et commercial de la cible, identification des risques pouvant affecter la valorisation, le prix d'acquisition ou la structuration de la transaction
Vendor due diligence : préparation d'analyses stratégiques et commerciales destiné à accompagner les investisseurs potentiels dans leur appréciation des risques et enjeux associés à une société cible

Contribuer au développement de l'expertise d'ENEA sur les sujets liés à vos missions et notamment sur les secteurs de l'investissement et le financementde la transition énergétique
Contribuer au développement commercial d'ENEA, en intervenant en expertise dans le cycle de vente, concevant et défendant des propositions commerciales s et en contribuant plus particulièrement au suivi des clients de type « investisseurs » (fonds d'investissement, corporate …) du cabinet
Contribuer à l'image et à la communication d'ENEA, notamment via la valorisation de vos réussites projets.
Contribuer activement au fonctionnement interne, en participant par exemple au recrutement, et de manière générale aux missions internes qui vous seront confiées.
Preferred experience
Nous recherchons actuellement un(e) Manager (5 ans d'expérience minimum) avec une connaissance du monde de l'énergie et une capacité prouvée à piloter des projets de conseil.
Compétences principales :
Gestion de projets de conseil en stratégie, capacité à cadrer et piloter plusieurs missions en parallèle.
Connaissance globale du monde de l'énergie et de la transition énergétique , doublée de compétences en analyse financière et de capacités à étudier des modèles économiques et financiers

Compétences « projet » :

Gestion d'équipe projet et de la montée en compétence des collaborateurs
Garantie de la qualité des livrables (fond et forme)
Garantie du triptyque qualité/coûts/délais
Gestion et garantie de la satisfaction du client

Compétences « fonctionnelles » : capacité de synthèse, leadership, anticipation et initiative, esprit d'équipe, etc
Compétences « commerciales » : empathie et écoute client, capacité de proposition et de négociation de propositions commerciales
Compétences pour ce poste :
Une appétence pour les enjeux liés au déploiement de capitaux dans la transition énergétique
Une connaissance de l'écosystème (ou un appétit) pour le monde de l'investissement et des fonds d'investissements
Un sens business avéré et une capacité à dialoguer avec des décideurs (C-level)
Une capacité prouvée à piloter des projets de conseil stratégiques de grande ampleur et dans un contexte transactionnel
Langues : a minima français et anglais courants — expériences internationales valorisées
Recruitment process
Merci de nous communiquer CV et Lettre de motivation. Nous ne pourrons pas recevoir tous les candidats en entretien, mais nous vous garantissons une réponse au plus vite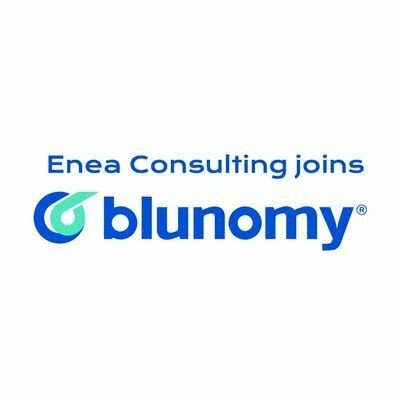 Blunomy (formerly Enea Consulting)
Interested in this job?
Questions and answers about the job