The company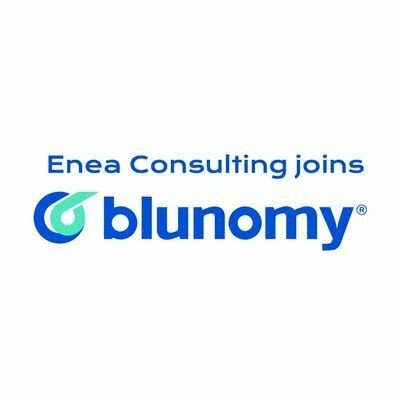 Blunomy (formerly Enea Consulting)
Environment / Sustainable Development, Strategy, Energy

From 50 to 250 employees
The job
Data Science and Software Engineer Manager
Permanent contract

 

Melbourne,

Sydney

Education:

Not specified

Experience:

Not specified
Who are they?
Let's get right to the point: we believe the best is yet to come, if we put everything we have into inventing new rules for a new economy. We want to play a role in creating these innovative rules and tools, beginning with new ways to define what success is. So, who are we? We're the Blunomists: a unique breed of highly experienced business explorers and experts who provide the multidisciplinary skills that are so often fragmented today. We believe breaking silos is the only way to move towards a regenerative society that's decarbonized, circular and inclusive. 🌎
We are action-oriented and offer more than a consulting-only business model: we don't shy away from complexity, we work hand-in-hand with our clients and partners in the long term and we share the risks when it comes to success. From strategic advice to industrial partnerships and innovative data solutions, we strive to provide end-to-end transformations.
We're never happier than when we're pushing boundaries:
• Accelerating the go-to-market rate for promising and innovative technologies
• Transforming existing infrastructure into low-carbon and resilient infrastructure
• Switching from linear and global supply chains to multiple, circular, local, ethical and largely bio- sourced supply chains, while ensuring social cohesion
• Optimizing land use to respond to growing needs for food and housing, recreate biodiversity, produce bioenergy and capture carbon
• Ensuring that this period of increased attention on the environment creates a reduction in inequalities, with a particular focus on the development of essential infrastructure around the world
These are the transition bottlenecks that get us up in the morning. 🌅
Although we've already got plenty of incredible projects to work on, we're a growing organization. So, stay tuned in the coming months to find out more about us, and until then, feel free to send us your application!
Blunomy is the result of a perfect match between Isabelle Kocher de Leyritz, former CEO of ENGIE and internationally renowned business leader, and Enea Consulting, a pioneering strategy consulting firm specializing in the energy transition. Sharing a common goal of bringing about a positive economy, they decided to join forces to contribute to make change happen.
Blunomy was founded by Isabelle Kocher de Leyritz in 2022. ENEA Consulting brought 100% of its shares in the adventure, to build a common future in a truly unique company. Blunomy is fully owned by Blunomy Manco, a company composed of Blunomy's managers.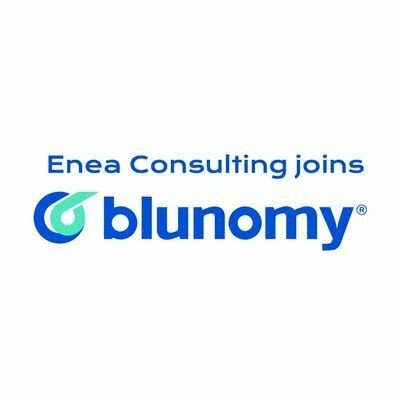 Want to know more about Blunomy (formerly Enea Consulting)?
Company culture

,

jobs

... Let's go for an immersion!
Visit the profile
Découvrez Enea Consulting avec Sebastien, Directeur

Découvrez Enea Consulting avec Aurélie, Manager

Découvrez Enea Consulting avec Jamil, Senior Consultant
Job description
Blunomy is an international strategy consulting firm, dedicated to accelerating the move towards a regenerative society that is decarbonised, circular and inclusive. We do this by partnering with those in the energy supply chain, as well as financial institutions, business and entrepreneurs to ensure the transition of their resources from brown to green.
We have been operating since 2007, previously trading as Enea Consulting, and continue to expand our international team of Blunomists. Our high performing, multidisciplinary team are based across 6 offices: Melbourne, Sydney, Paris, Singapore, Hong Kong and London. We come from a wide variety of backgrounds and experiences, are open minded and focused on the future, united by shared values and are passionate about sustainable development and energy access.
We are looking for a passionate, engaging and ambitious Data Science and Software Engineering Manager to join our team in either Melbourne or Sydney. We invite all of those who want to break the mould to join us to get change done!
About the role:
Data analytics in the energy and climate space is growing at an incredible rate. Blunomy provides data-based solutions to support the energy industry, financial institutions and supply chains through their digitisation, decentralisation and decarbonisation transitions. Our tools support improved energy market operability, automation and planning. We are also developing digital solutions that better measure impact and transition speed, to help decarbonise financial resources.
We are looking for someone who is passionate about energy, climate change and data analytics to do-well-and-do-good by delivering data science products to crack transition challenges. As a Manager, you will be responsible for:
managing the end-to-end delivery of the project
engaging and communicating with the client
anticipating and managing project risks, timelines, and budget
code quality (PR review)
managing and leading analysts and senior analysts
In this setting, you will be exposed to the diversity of current energy challenges, leveraging your data and analytical skills to address them. We are always growing the products we deliver but over the last 12 months we have delivered:
Load forecasting: model and predict the evolution of the load on the electrical network. Use machine learning, data analytics and a fair amount of software development to forecast long-term energy consumption, daily energy profiles and Distributed Energy Resources (Electric Vehicles, Battery, Solar PV).
PV connections approval tool: dynamically model the energy network bringing together power flow modelling and machine learning to determine the PV hosting capacity of the local area. Used in production to approve hundreds of PV connection requests a day.
Vegetation management using LiDAR: collect three dimensional images of the local network gathered by drone or helicopter. Use machine learning and geometric models to detect and manage vegetation near powerlines.
Bushfire risk modelling: model and compute the network‑related bushfire risk based on fault ignition likelihood. Calculate the consequences of bushfires such as property damage or agricultural loss.
Low-Voltage network mapping: identify errors within the current mapping of the low-voltage network, especially targeting customers whom connection to the network has not been properly recorded. This was performed using outlier detection with out-of-bag predictors.
Depending on the objectives, projects will entail tasks of varying nature. Your first focus will be on projects requiring data analytics capabilities.
Preferred experience
We are looking for a motivated, experienced and passionate person to join our growing team. The right person will have some of the following, and a willingness and ability to learn the rest.
An undergraduate degree or a postgraduate in a relevant discipline such Computing Science, Statistics, Mathematics or Engineering.
5+ years' experience on data science projects and at least 2 years' experience in managing projects and staff.
A background in data science or software development.
Some experience or a passion for energy, environment and/or sustainable development.
Knowledge of statistical and machine learning concepts and algorithms.

Experience with the data science tool kit:

Python or R
Source control (such as Git)
software engineering and app development skills
Knowledge of cloud computing (such as Azure, GCP, AWS)
Parallel computing (such as Spark or Dask) is a plus.

Consultant tool kit:

Good oral and written communication
Client engagement skills
An ability to work to project timelines.

Fluent in English
To be eligible to apply for this position, candidates must be either an Australian citizen or have full working rights in Australia.
Location: Melbourne or Sydney CBD
Salary: Depending on experience
Work type: Full Time, starting ASAP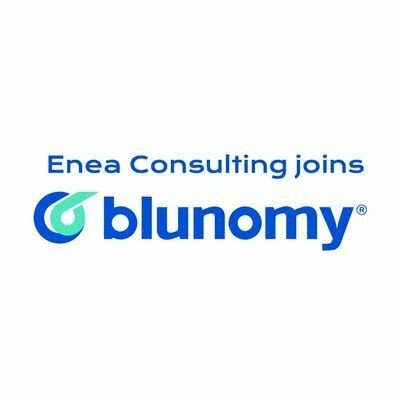 Blunomy (formerly Enea Consulting)
Interested in this offer?
Questions and answers about the offer