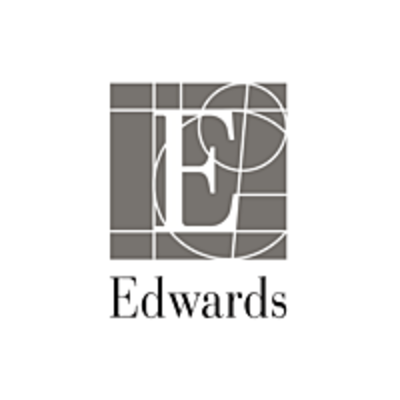 Edwards Lifesciences
EMEA Demand Planner (for TMTT)
Permanent contract

 

Education:

Not specified

Experience:

< 6 months
The company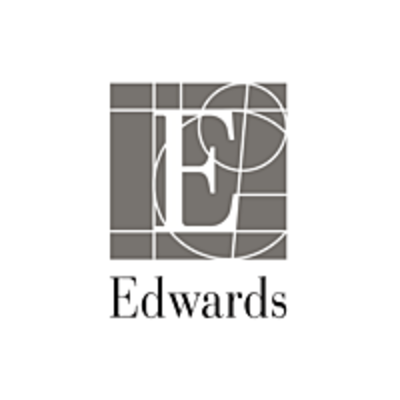 Edwards Lifesciences
Health

From 250 to 2000 employees
The job
EMEA Demand Planner (for TMTT)
Permanent contract

 

Education:

Not specified

Experience:

< 6 months
This position was filled!
Who are they?
Edwards Lifesciences is the global leader of patient-focused medical innovations for structural heart disease and critical care monitoring. They are driven by a passion for patients, dedicated to improving, enhancing and saving their lives.
There are more than 300 employees in the Prague business center, and more than 14,000 globally. The Edwards Prague office has a broad range of regional and global roles. The employee population in the Prague office is very diverse with more than 30 nationalities represented, therefore, English is the language spoken by all.
Joining Edwards means innovating, pushing boundaries and being creative while always putting patients first. It means solving challenges with colleagues who share a sense of urgency, optimism, and enthusiasm, colleagues who are focused on testing their limits and taking ownership. And it means that employees are empowered to get the job done by taking charge of their work, health and career.
Job description
Job Purpose:
Manage the Edwards EMEA Transcatheter Mitral and Tricuspid Therapies (TMTT) product portfolio, ensuring optimal inventory levels and minimizing expired products, working with Customer Service, Sales Representative, Control Tower, Supply Chain Analysts, and Business Controllers & Accounting.
Support Business Operations and Supply Chain Management with the S&OP process (Forecast, Ad'hoc Analysis, launches scenarios, general inventory control, SWAPs, etc).
Key Responsibilities:
Sales & Operation Planning:
Generate a monthly Net Demand Forecast in alignment with the Sales Forecast and the Marketing, supported by adequate documentation.
Prepare, engage, validate the Net Demand Forecast through the Sales Operation Planning process
Play a key role in the Demand Forecast Process implementation & testing in JDA
Launch, divestiture and transition management
Create a toolkit, reports, KPI's to facilitate follow up
Supply Controlling:
Prepare the Excess & Obsolete inventory monthly reserve
Prepare & participate quarterly to the budget cycles (Demand, Inventory, Freight in/out; E&O)
Provide regular analysis and reporting, including information on:
Backorders, Service levels (actual vs. plan). Inventory Value, Consignment levels, actual vs. plan
Collaborate with logistics to identify opportunities for cost and service improvement for freight
Minimize expired products
Supply Planning:
Contribute to new product launch planning, ensuring supply to support launch on time at budget
Manage relations with Supply Chain counterparts around the globe
Inventory Management:
Continuously monitor inventory coverage development to achieve target levels and early shortages / backorders / excess inventory detection. Follow up and action when needed.
Field inventory management, understand and follow up with the Control Tower / SC Analysts. (when applicable)
Proactively communicate to management on delivery status, back order root causes (out of stocks), recovery details as required and communicate with the EMEA customer service
Other Duties:
Support action plans to minimize Excess & Obsolete Inventory
Approve and follow up product movements in distribution network
Contribute to new product launch planning, ensuring supply to support launch on time at budget
Act as a back-up in case of absence of team members
Incidental Duties
What is it like to work at Edwards Lifesciences in the Czech Republic?
As a global leader in patient-focused medical innovations, we offer rewarding opportunities and exciting challenges in a truly international, dynamic and friendly work environment.
We are committed to fostering a diverse and inclusive work environment where all employees can grow, personally and professionally. To achieve this, we offer on-the-job development, training opportunities and the support and guidance provided by dedicated employee groups (the Edwards Network of Women, Edwards Foundation charity team, sustainability activities, and others).
Edwards Lifesciences in the Czech Republic also offers the following benefits:
Competitive Compensation and Benefits package
Flexible working hours, remote working
Pension Plan Risk Life Insurance
Virtual Medical Clinic (online access to healthcare)
Meal Benefits
Service Awards
Enhanced Sick Leave Benefits
Flexible Benefit Plan (Cafeteria)
Employee Stock Purchase Program
Employee Assistance Program
Comprehensive Wellness Program including onsite gym, Yoga, Pilates or SM System classes, massages, fresh fruit in the office, healthy lifestyle workshops, educational events, charity activities and much more.
Benefits are regulated by an internal policy which contains the full details regarding the entitlement and conditions for the benefits. Benefits policy and components may vary by location.
Preferred experience
Additional Skills:
Proven expertise in Microsoft Office Suite
Knowledge and experience of Forecasting / Budget process a strong plus (minimum 3-5 years) preferably within an APS environment (JDA, Manugistics, APO, etc…)
Strong analytical and statistical skills
Ability to work under pressure and meet deadlines. Result oriented. Accurate.
Advanced skills in data analysis utilizing MS Excel and possibly QlikView
Capability to work independently and in a geographically dispersed team
Critical Thinking — Using logic and reasoning to identify the strengths and weaknesses of alternative solutions, conclusions or approaches to problems
Adaptability — Ability to react to change in an efficient manner
Prioritization — Ability to establish a hierarchy of importance to a number of tasks or needs and to organize work accordingly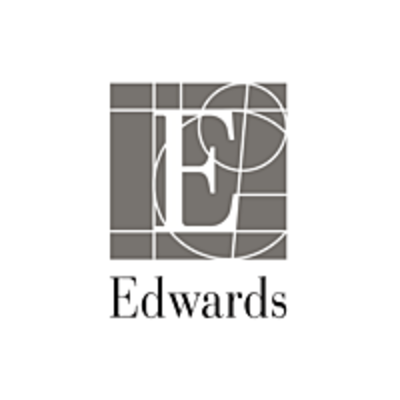 Edwards Lifesciences
Interested in this offer?
Questions and answers about the offer