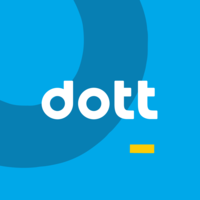 Dott
Senior iOS Engineer
Permanent contract

 

Paris

> 5 years
The company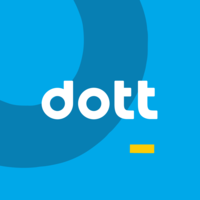 Dott
Mobility

From 250 to 2000 employees
The job
Senior iOS Engineer
Permanent contract

 

Paris

> 5 years
Who are they?
Dott is a European micromobility operator founded in 2018 by Henri Moissinac and Maxim Romain. Dott currently operates a fleet of over 40,000 electric scooters in major cities in Belgium, Finland, France, Germany, Italy, Norway, Poland, Spain and the UK. Paris is the first city to benefit from the new Dott electric bicycle service.
Dott, strives to move forward collectively to make our cities less polluted and less congested. For this it seems important to him to change the way we travel. Its mission is to offer sustainable and accessible mobility to all - for a peaceful city. Join the movement!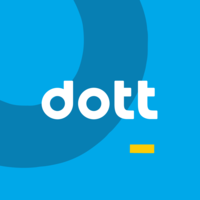 Visit the profile
Rencontrez Maxim, COO & Co-Founder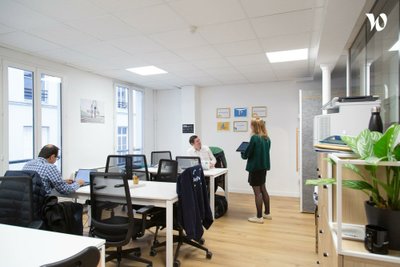 Rencontrez Guillaume, Senior Software Engineer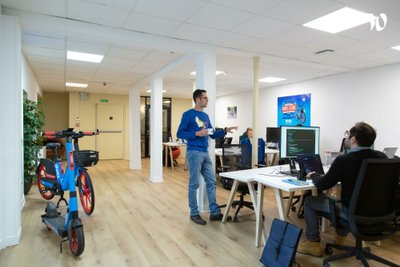 Rencontrez Margot Monges, Senior Data Analyst
Job description
We believe in a future where inner cities are free of cars, congestion and pollution. By offering our dockless electrical scooters and bikes as convenient alternatives for short-distance travel, we believe we can make that future possible. Our mission is to free our cities with clean rides for everyone in Europe and beyond.
Founded in Europe, Dott is comprised of a highly experienced team of inquisitive minds in mobility and tech. What we do today has a tangible impact on tomorrow. We reached our in-house sustainability target of 100% renewable energy, and ensure equitability in our communities through collaborating with city charities, officials and safety boards.
You'll be joining the Product Growth team, with the mission of helping people discover Dott, try Dott, and form new habits. Truly changing the way people move around their cities for good. You'll be focused on growing the user base, by delivering high-quality user experiences throughout the lifecycle stages (acquisition, activation, retention). You'll be involved in enabling new markets, discovering new growth opportunities, and running many experiments, working closely with our Marketing team along the way.
This role can be based in Paris or fully remote (only if you are located in CET±2 time zone). 
**Please fill out your application in English.
What you'll do:
Work on the Rider app to drive user growth by providing the most optimal experience to our users
Engage with Product Managers, Data Analysts, Designers and other Engineers to work on critical projects that will optimise user experiences based on analytics data
Collaborate with your team to discuss, refine, plan, and execute new features
Effectively communicate with other teams to ensure consistency with the app architecture and code conventions
Continue to leverage and extend Reactive Programming throughout our app
Ensure stability and scalability of the app architecture
Improve toolings and processes for experiments (A/B testing, feature-flagging and analytics)
Monitor the overall health of the app and proactively resolve issues
Assist in on-call duties and quickly respond if necessary
Hire, onboard, and coach new engineers on your team
What you'll need:
5+ years experience building excellent iOS applications
You have top-notch, hands-on development skills and always create clean, maintainable and reusable product-quality code
Excellent working knowledge of Swift, cloud-based architectures, and familiarity with reactive programming design patterns such as RxSwift
Thorough understanding of mobile architecture best practices, design patterns and user experience best practices
Proven experience in delivering consumer applications at scale 
A proactive and collaborative mindset 
Excellent English language and communication skills
What's in it for me?
🌎  An international environment: over 55 nationalities across 9 countries: Belgium, Netherlands, France, Germany, Poland, Spain, Italy, Israel, Norway and the UK.
🌿 Impact : An Opportunity to play your part working for a company that is actively addressing some of the current climate concerns worldwide, doing everything we can to be as sustainable as possible.
💡 Opportunities to learn: You will have an opportunity to learn and grow throughout your position.
❓Transparency: Weekly Q&A sessions with our leadership, honest discussions about how we are progressing and our growth in all of our markets.
💜 People-first: We are here to support all of our employees, and have partnered with OpenUp to ensure our employees mental health is top of mind in these difficult times.
Benefits we offer:
🏡 Flexible working environment depending on your team
🪑 Assistance with a WFH station
💰 A fair and competitive salary package
🚀 Employee Stock/Equity plan 
🌍 Relocation package and visa sponsorship available depending on the role
👶 Parental policy
Closing & equal opportunities employer statement
Come as you are
Dott is an equal opportunities employer. We invest in diversity, ensure equality and encourage expression. We have a zero-tolerance policy for harassment, bias or discrimination towards applicants and employees. 
Want to join us for the ride? Let's do this right – together.
Questions and answers about the offer
Add to favorites

Share on LinkedIn

Share on Facebook

Share on Twitter