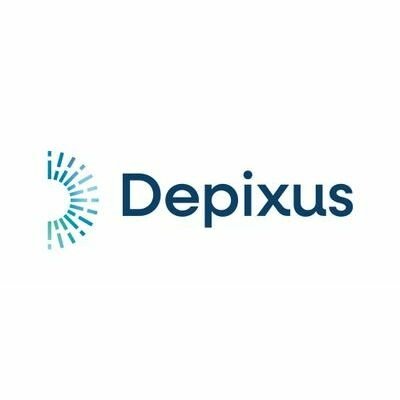 Depixus
CTO
Partial remote authorized
Experience:
Not specified
This position was filled!
Who are they?
Did you know that twenty years ago the sequencing of the human genome was a major scientific experiment and that now with new technologies, DNA sequencing can be understood from data to enable the discovery of new diseases?
Who we are 🧬
Depixus® is a fast-growing start-up based in Paris and Cambridge, UK, developing tools for the life sciences. Funded by venture capital, from laboratory to engineering, we are a multidisciplinary team aiming to commercialize our award-winning MAGNA™ instrument.
MAGNA™ will enable researchers to go beyond the limitations of current sequencing to reveal new insights into genome dynamics and will enable important advances in clinical research and drug development.
Depixus' mission is to develop innovative tools to enable researchers to unlock the dynamic genome as never before by revealing complex interactions beyond our static genome, including the epigenome, transcriptome and interactome, with their MAGNA platform technology.
The MAGNA platform has potential across multiple disease areas, with world-class KOLs and early adopters already working with Depixus to understand how best to leverage the MAGNA platform. As one example, the use of MAGNA's capture and interaction measurement capabilities enables drug developers to understand the dynamic structure activity relationships between small molecules, proteins and nucleic acid targets.
The company plans to launch a Beta prototype version of the initial platform in late 2023 before full commercial launch in 2024, meanwhile expanding the portfolio of applications-led solutions.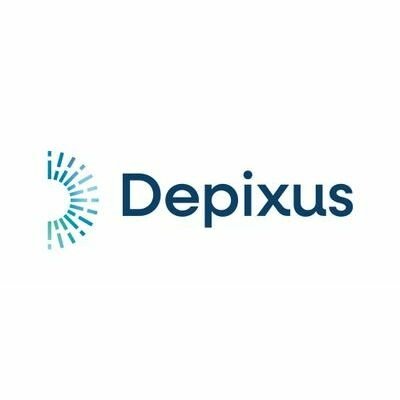 Let's go!
Rencontrez Nigel, Head of Product Management
Job description
Opportunity
Reporting into the CEO, Gordon Hamilton, the Chief Technology Officer will serve as a member of the Executive Leadership team, acting as a driving force and highly influential leader in the vision and execution of the short- and long-term product development roadmap, building a business based on new proprietary products.
The CTO will be responsible for driving innovation and leading the company's product development activity to deliver new products on time and within budget. This individual will also lead the company's core development teams, composed of talented and highly dedicated multidisciplinary specialists. The team is primarily engaged in developing the MAGNA platform and ensuring that product iterations and novel solutions are integrated and launched to meet customer needs.
This space is rife for disruption, which will come from the CTO working together with the executive and technical teams to create cutting-edge product solutions and create symbiosis between the biology, physics, Engineering, software and data teams across the business. The team currently totals around 68.
The core challenge of this role will be in the ability of the CTO to mentor, coach and upskill the teams as well as delivering innovative solutions to meet market requirements.
Key Responsibilities
Manage the product development activity from definition to to successful delivery

Manage and motivate the group in the context of challenging technology development and inspiring them to deliver the best results.

Collaborate with the commercial team in their work to explore market possibilities and map these to our technology pipeline.

Set Manufacturing strategy, overseeing any collaborations within this and the end-to-end supply chain

Work with the commercial team to ensure that projects and products are delivered to end user requirements within agreed timescales and budgets.

Participate fully as a member of the senior management of the company across both strategic and operational issues

Represent the company in external conferences and meetings with customers and key opinion leaders
Preferred experience
Key Requirements
Notable track record in leadership of both product and technology development within the life sciences sector

Demonstrable success in the development of complex scientific instrumentation, combining hardware, software, biology and fluidics.

Experience across the product development spectrum, including successful product launch

Mentor and lead a high performing team, and actively engage in solving challenges side-by-side with colleagues from diverse disciplines and functions.

Ability to expertly steer a portfolio of projects or activities, with a demonstrated ability to align priorities and manage own and teams' resources effectively; disciplined and detailed but flexible and adaptable.

Exceptional communication skills. Builds effective relationships across organizational boundaries. Fosters collaboration.

Strong commercial acumen with a motivated, results-driven focus on delivery, development, and launch

A demonstrated ability to balance an effective process orientation with an over-riding appreciation for deliverables and a keen awareness of the necessity for quick and decisive action.

Qualified to at least degree level in a relevant technical field (life sciences, physics, engineering)
Recruitment process
Recruitment process 🤝
1st stage - Alex
2nd stage - Gordon Hamilton (CEO) & Steve Allen (CBO/Board member)
3rd stage – Senior R&D directors & HR Director
4th stage – Global presentation to the Senior Management Team 
5th stage - Board of Directors - members to be confirmed
We are all equals 🙌
Depixus is an Affirmative Action and an Equal Opportunity Employer. We do not discriminate on the basis of race, colour, ancestry, religion, sex, national origin, sexual orientation, age, citizenship, marital status, disability, gender identity, veteran status or other applicable legally protected characteristics
You can read more about Depixus and MAGNA on our website (www.depixus.com).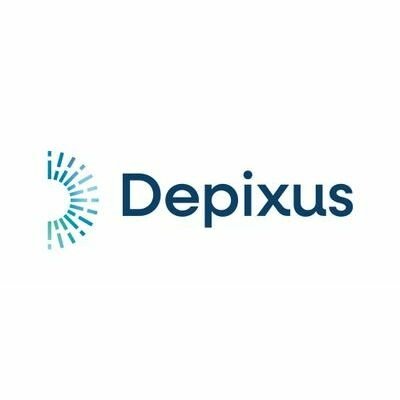 Depixus
Interested in this job?
Questions and answers about the job