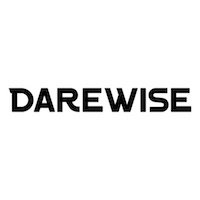 Darewise Entertainment
Director of User Research
Permanent contract 

Paris-19e-Arrondissement

3 years of college

> 5 years
The company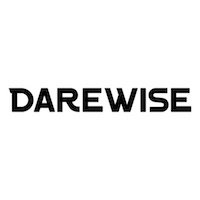 Darewise Entertainment
Video Games

From 15 to 50 employees
The job
Director of User Research
Permanent contract 

Paris-19e-Arrondissement
This position was filled!
About
Darewise Entertainment is a new genre of game company.
Obsessed with product design and product management, we are creating AAA quality games that are much more accessible and less demanding; games that don't require a huge learning curve, time investment, and long game sessions, without sacrificing the high-end quality.
How about combining the ease-of-fun of Farmville with the production value of Assassin's Creed?
Based in Paris and led by the creative vision of Viktor Antonov (Valve, Bethesda) and Benjamin Charbit (Ubisoft), we combine international experience and disruptive creativity.
We focus on building next generation social adventures, taking place in large scale virtual worlds, where players write their own stories and take fate into their own hands. We create the impossible.
If you dream of pushing the boundaries of online games, then join our international team!
Job description
You are a curious problem solver, who is keen to dive deeper into understanding the WHERE and WHY users behave the way they do. Darewise is looking for a Director of User research with the passion for understanding and evaluating the gaming experience.
As a naturally curious researcher, you aim to gain further in-depth knowledge on understanding user behaviours, needs, and motivations through observation techniques, tasks analysis, and other feedback methodologies.
You will have a deep understanding of online game development and live operation of games after launch, which will help you lead Darewise's quest to create the best online game experiences in the world. Most importantly they have a huge well of compassion for players because you are a player at heart.
As the first User Researcher in the company, we want you to be empowered to spread and educate User Research methodology, set structure and create research plan for all projects in the studio.
Responsibilities
Partnering with the Design and Narrative teams within the studio to understand the products and design intent fully
Identify and help create/design compelling features that make our games more fun and engaging and improve key metrics
Drive user and high-reaching research to uncover user segments and identify player needs and product value propositions that resonate with discreet audience segments
Leads the analysis of feature performance and other data, such as multivariate testing and competitive analysis, and draws conclusions for implementation. Able to lead through data ambiguity or to generate non-obvious insights
Demonstrate analytics and quantitative analysis to monitor game performance and recommend tuning mechanics and A/B tests
Be an expert on industry trends and the competitor landscape to evolve our thinking
Use data to fine-tune and balance the game's economy
conducting qualitative and quantitative studies, including prototype validation
Preparing and presenting findings and deliver final reports
Finding opportunities to educate and spread the benefits of User Research
Create user research plan for the project
BENEFITS
Competitive salary (based on experience) with stock options.
7 weeks of paid holiday and flexible working hours.
Relocation package including EU working visa assistance if necessary.
Benefits package including private health insurance, pension and public transport.
Unlimited budget for your workspace hardware, software and tools.
Monthly free games to be up to date with all the latest release.
Fully stocked fridges.
Working within a small, highly motivated team who are passionate to succeed.
Living in Paris, one of the most iconic and exciting cities in the world.
Preferred experience
Experience
5+ years experience in Game User Research or User Research
Degree, diploma or equivalent schooling in a relevant field
Ability to operate in an ambitious environment, to thrive at an extremely fast pace and to find creative ways to get things done
Exceptional analytical and quantitative modeling skills with a focus on data-driven decision-making
Expertise in qualitative user research and data analysis methods
Proficiency in SQL
Extraordinary written, oral, and social ability
Understanding or experience in game development process
Passion to self-motivate, the guile to sell your ideas to other stakeholders, and the commitment to execute those ideas cross-functionally
Love for games and creating fun and compelling player experiences
Recruitment process
Our recruitment process consists of a preliminary application screening, HR Interview, Lead Interview, and Executive Interview, with on-site interview as the final step in the process. In special cases, exceptions or modifications can be made.
Note: Though our office is located in Paris, English is our official office language. As such, we request for all applications to be submitted in English; non-English applications will not be considered.
Questions and answers about the offer
Add to favorites

Share on Twitter

Share on Facebook

Share on LinkedIn
We thought these articles might interest you
Get inspired with this selection of articles