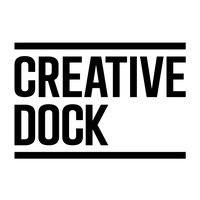 Creative Dock
UX/UI Designer (Fintech)
Freelance

 

Starting date:

 

Possible full remote

> 3 years
The company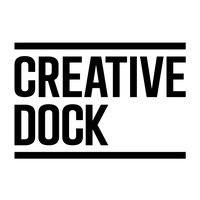 Creative Dock
The job
UX/UI Designer (Fintech)
Freelance

 

Starting date:

 

Possible full remote

> 3 years
About
Creative Dock is a company builder. They create innovative projects for their clients from the ground up and launch them on the market. Among their "offspring" are more than 50 start-ups, which include Zonky, Mutumutu, Pointa, SingleCase, or HoppyGo.
Besides founding new start-ups, the company focuses on rebuilding processes and customer journeys in big corporations. They currently operate in 10 European countries employing roughly 350 people. The company develops new projects in several business sectors – they specialize in fintech, insurtech, eHealth, p2p sharing, and publishing among other things.
They believe in managing as much work as they can in-house as opposed to excessive outsourcing. Each project has its own team supported by in-house delivery teams (IT, UX, big data, blockchain, innovations, digital marketing, content, branding, and advertising). Thanks to that, they are able to remain in startup mode and execute the steps quickly without time-consuming processes.
They're not fond of empty words but rather devote their energy to honest work. Their goal is to expand to other European countries, so they can offer their digital projects and scale the products fast across the continent.
Job description
Creative Dock is where you get to showcase your talent, help build products & services from start to finish, and learn from top people across industries.
Fairo is the most modern mobile bank for freelancers (private entrepreneurs). We offer business & private account, private & business debit card, suite of payment options, FX and number of other use cases packaged in fully digital onboarding. On top of that, we offer a set of features beyond banking like nobody else: invoicing, accounting and fully automatic tax submission. All unique solutions built specifically for freelancers.
Like most freelance workers, we hated everything to do with tedious administrative work - going to branch offices for simple payments, long and complicated account opening, picking debit cards at the post office, invoicing, accounting, and tax reporting. And it got us thinking - why is this still so hard and time-consuming? We need a better solution!
That's why we made Fairo - Powered by Raiffeisen Bank.
Fairo is a fast growing team of about 100 passionate people, a combination of teams from Creative Dock company builder - www.creativedock.com and Raiffeisen Bank International. Fairo is currently available in Ukraine - www.fairo.ua and there is now a F&F pilot for non-banking services running in Romania - www.fairo.ro as well. However, Fairo will be fully available to customers of 5 EU markets within the next 24 months!
But for now, we're looking for a UX/UI Designer to join us and strengthen our team.
We are looking for someone with a strong track record of designing mobile apps to turn our software into easy-to-use products for our clients.
Our new UX/UI Designer will play an integral role in product management and business strategy and be integrated with every area of the company. We expect business know-how: understanding of business metrics and the ability to translate company goals and objectives into digital experience.
The ideal candidate will thrive in a work environment that requires strong problem-solving skills, and innovative thinking coupled with team leading skills. During their time with us, we expect the right candidate to build out the UX/UI team, proper methodologies and toolset to establish UX/UI as the unifying part of the product team.
Your challenges?
Translate the product and strategy goals (KPIs) into flows in the mobile app
Articulate design philosophy and act as a leader in the app's creative process
Optimize the team's workflow to create tangible results
Present and defend designs, build stakeholder alignment and guide ongoing product development
Evangelize the "usability" within product must haves: valuability + usability + feasibility
Evaluate the impact together with product owners.
Identify and troubleshoot UX problems
Work closely with senior development engineers
Be able to roll up your sleeves and work on operation as and when needed :-)
What makes us stand out?
We know the right fit is everything.
You'll get invited for a 1-day-long "bootcamp" with your future team to see if we're a good match.
We love to share knowledge.
Apart from regular in-house workshops, our Creative Talks have become a place-to-be for pros to meet up and learn from each other.
Failure doesn't scare us.
Mistakes are a part of life. We don't make a fuss about them – we fail, we learn, we try again.
We're diverse.
Creative Dock is currently an international melting pot of 350+ people with various skill sets & professional backgrounds.
We transcend borders.
We currently operate in 10 offices all over Europe. You, too, might get a chance to work on one of our projects abroad.
Preferred experience
Proven work experience on mobile apps as an UX/UI Designer
Experience with banking / FinTech apps is a huge plus but not mandatory
Portfolio of client work demonstrating a strong understanding of client objectives
Strong communication, collaboration and teamwork skills (including developers)
Creative and analytical skills with passion for design. Not being satisfied with the status quo and always thinking of ways to improve.
Understanding of scrum / agile development and product backlog prioritization
Ability to collect and interpret both qualitative and quantitative feedback
Understanding of Android and Apple UX principles, options & limitations
Knowledge of industry tools
Recruitment process
Processing time: max. 2 weeks
Hiring process:
screening phone call with HR
one on one interview with hiring manager/project lead
bootcamp (1 day spent with your potential team - we understand it may sound like a lot to ask for, but it is worth it)
Questions and answers about the offer
Add to favorites

Share on Twitter

Share on Facebook

Share on LinkedIn