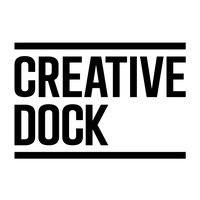 Creative Dock
English native Copywriter
Freelance

 

Starting date:

 

Prague
The company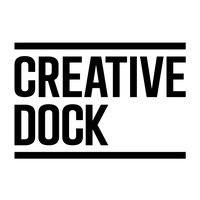 Creative Dock
The job
English native Copywriter
Freelance

 

Starting date:

 

Prague
About
Creative Dock is a company builder. They create innovative projects for their clients from the ground up and launch them on the market. Among their "offspring" are more than 50 start-ups, which include Zonky, Mutumutu, Pointa, SingleCase, or HoppyGo.
Besides founding new start-ups, the company focuses on rebuilding processes and customer journeys in big corporations. They currently operate in 10 European countries employing roughly 350 people. The company develops new projects in several business sectors – they specialize in fintech, insurtech, eHealth, p2p sharing, and publishing among other things.
They believe in managing as much work as they can in-house as opposed to excessive outsourcing. Each project has its own team supported by in-house delivery teams (IT, UX, big data, blockchain, innovations, digital marketing, content, branding, and advertising). Thanks to that, they are able to remain in startup mode and execute the steps quickly without time-consuming processes.
They're not fond of empty words but rather devote their energy to honest work. Their goal is to expand to other European countries, so they can offer their digital projects and scale the products fast across the continent.
Job description
Creative Dock is where you get to showcase your talent, help build products & services from start to finish, and learn from top people across industries.
We're looking for English native copywriter to join our fintech project. Marketing team is located in Prague, but we also have teams in Vienna and Kiev. We are building mobile digital platform for freelancers and entrepreneurs, firstly launching in Ukraine and then scaling to other countries in Europe.
Your challenges?
It's a great role with lots of variation, you will be involved in everything from creating ad headlines, blogs, through to email copy.
Directly co-operating with a whole marketing team.
At Creative Dock, experience counts but willingness to learn is even more important. A super-formal environment? Not for us. Complicated processes? No, thanks. We value team spirit and open communication, simplicity, and getting things done. We love to see people grow, come up with ideas and implement them on a daily basis.
What makes us stand out?
We know the right fit is everything.
You'll get invited for a 1-day-long "bootcamp" with your future team to see if we're a good match.
We love to share knowledge.
Apart from regular in-house workshops, our Creative Talks have become a place-to-be for pros to meet up and learn from each other.
Failure doesn't scare us.
Mistakes are a part of life. We don't make a fuss about them – we fail, we learn, we try again.
We're diverse.
Creative Dock is currently an international melting pot of 350+ people with various skill sets & professional backgrounds.
We transcend borders.
We currently operate in 10 offices all over Europe. You, too, might get a chance to work on one of our projects abroad.
Preferred experience
Having an experience 2-3 years with copywriting.
Ability to understand end-customers' expectations and desires.
Excellent written and verbal communication skills.
English native speaker.
Joining our team ASAP.
Recruitment process
Processing time: 2 weeks
Hiring process:
screening phone call
one on one interview with HR and hiring manager/ project lead
bootcamp (1 day spent with your potential team - we understand it may sound like a lot to ask, but it is worth it)
Questions and answers about the offer
Add to favorites

Share on Twitter

Share on Facebook

Share on LinkedIn