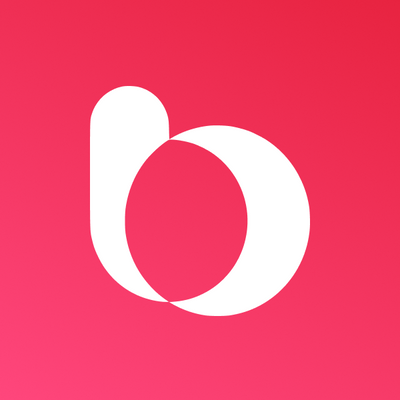 BRIGAD
Senior Data Analyst
This position was filled!
Who are they?
At its core, Brigad has always believed that anyone should be able to pursue his/her passion while being well valued, considered and, above all, free. This means being able to fulfill oneself in one's job and career, reaching a sustainable work-life balance, being paid in a fair way and respected.
Brigad is proud to enable thousands of talents, and tomorrow millions, to experience this lifestyle. We believe so firmly in our mission "Make work attractive and valuable to all" that we even decided to carve it into the charter of our "entreprise à mission" status (equivalent to US B-Corp).
Since 2016, this ambition is translated into building the best app of the market enabling self-employed professionals and hospitality businesses to connect for short-term missions.
⭐️ Our users realize that we make a difference by currently giving a NPS of 77/100 over 5,000 answers, and sharing how Brigad changed their life.
If originally Brigad deployed itself in the catering (restaurants, collective catering) and healthcare sectors (care homes and clinics), tomorrow, even more sectors will be concerned: everywhere talents aren't equipped to pursue their passion while being properly considered and free.
Brigad is currently available in the largest cities in France (Paris, Lille, Lyon, Bordeaux, Marseille, Strasbourg..) and in the UK, with the ambition to expand well beyond in France and Europe.
Exciting challenges are waiting for you: expect to discover new countries, new industries, a top-notch product, a fast-paced development, and above all a solid team united around a truly concrete and positive impact on our daily users' lives. A spirit that can also be found on Glassdoor and the grade of 4.7/5.
Job description
Your mission:
As part of the data team, you will become a true partner to our Sales and Sales Operations teams. You will participate in decision making on key team projects using complex analytics, implement performance monitoring dashboards and KPIs, and facilitate access to information through self-service reporting and analysis tools. Your contribution to the Sales Enablement and BizOps teams will enable process and performance improvements as well as the success of sales team projects.
Your responsibilities:
Provide always more added value to the Sales and Sales Operations teams ;
Create and maintain strong relationships with key business stakeholders, become a trusted advisor, an expert on your topics and help make their projects successful through data insights ;
Define, implement and monitor our business metrics in conjunction with the sales, BizOps and data engineering teams ;
Support managers in monitoring team and individual performance through the implementation of appropriate dashboards and key performance indicators ;
Produce quality deliverables through in-depth and reproducible analysis, identification of bias and high-impact recommendations ;
Work with other Data Analysts to advise them on their projects, coach less experienced Data Analysts ;
Present to the teams the results and impacts of analyses, and the progress of long-term projects and run tasks ;
Participate in the animation of the team, share best practices, give a vision on current and future projects.
Our current Data Stack:
Databricks as the central platform for querying and storing data ;
Airbyte for ingestion from Saas, Debezium & Kafka for databases ;
Prefect for pipelines development and orchestration ;
Superset for data visualisation ;
DBT for data transformations.
Preferred experience
Requirements:
You have at least 3-4 years of experience working as a Data Analyst with business teams ;
You have advanced SQL level, Python is a plus ;
Statistical skills would be a big plus ;
You have an excellent business sense, you are result and impact oriented ;
You are an excellent communicator, well-organized, a self-starter and a leader ;
You have excellent communication skills, are well organized, have a strong sense of initiative and demonstrate leadership skills ;
You are fluent in English.
Here are all the other advantages of joining us:
🏢 Beautiful offices in the heart of Paris (Sentier) ;
👨🏻‍💻 A talented technical team passionate about our mission ;
🎉 Off-site events and regular after works ;
👫 A young and innovative team ;
💸 An attractive and uncapped package ;
🍕 Restaurant tickets on your Swile card (4,25€ per day worked) ;
⚕️ The Alan mutual fund is 50% supported by Brigad ;
🏋 Preferential rates on your Gymlib subscription ;
💻 A Macbook ;
🏠 Possibility of remote ;
📈 Coaching sessions in 1:1 every week / Regular Manager Training ;
🇬🇧 Weekly English and French lessons offered by Brigad ;
☮︎ A caring environment (Glassdoor rating: 4.6/5) ;
🍳 Discover the Brigad experience by putting yourself in the shoes of one of our users for a day.
Brigad guarantees equal opportunities to all candidates. Each application received is considered regardless of ethnic and racial origin, opinions, beliefs, gender, sexual orientation, health or handicap.
Brigad's fundamental values guide us each day to tackle those challenges with consistency and build a robust culture:
Brave: Be bold and make courageous moves ;
Impact: Do things that make a real difference ;
Care: Pay attention to all the people around you ;
Enjoy: Love what you do and have fun.
Recruitment process
Recruitment process :
A first call with our Talent Acquisition team.
A second call with our VP of Engineering ;
A second meeting by visio with the team you will be working with for a presentation and a case study that you will have a few days before the interview ;
A culture fit and a team fit in our office in Paris.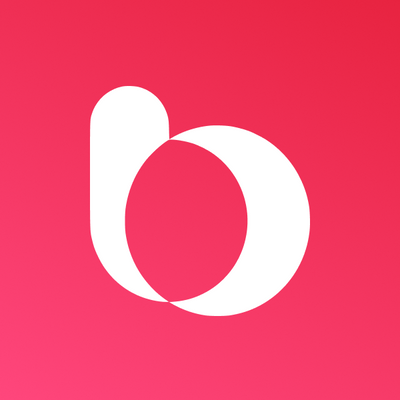 BRIGAD
Interested in this job?
Questions and answers about the job