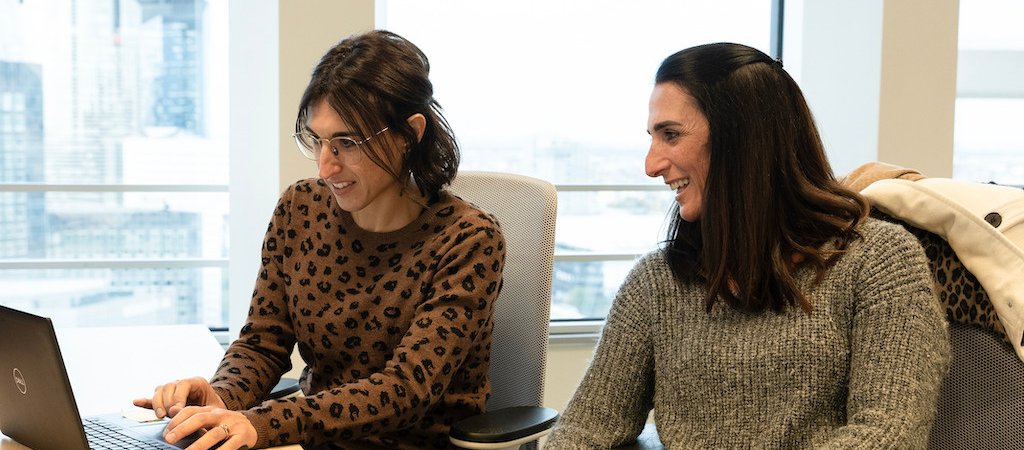 Axway
SaaS / Cloud Services, Software
Puteaux, București, Hyderabad, Sao Paulo, Scottsdale, Singapore, Sofia
Axway participates in the feminisation of digital professions and training, which is at the heart of their CSR engagements. Find out more about their main partnerships, and keep in mind that it doesn't stop here. In every office, local initiatives take place throughout the year to promote digital professions and training to women and girls through schools and universities, promoting diversity of profiles.
Elles Bougent
The Elles Bougent association aims to promote exciting scientific and technical career paths to schoolgirls and female students in France. It seeks to demonstrate how these careers are
accessible to women through testimonials and mentoring from women that have chosen these professions. Axway sponsors regularly participated in this association's events.
Professional Women's Network
Professional Women's Network (PWN), is a women's professional network that promotes women engineers who share their passions and wish to inspire others to join their vocations. The partnership between PWN and Axway enabled 11 female employees from Europe to participate in discussions 2 rganized by the network, thereby raising awareness of Axway. Five Axway employees in France have benefited from PWN's mentoring program since October 2022.
Ada Tech School
Ada Tech School, a coding school based in Paris and Nantes, offers an alternative curriculum with no entry qualification requirements, including for people seeking to retrain. Axway sponsors presented to students in the school and has welcomed one intern.


CREST – Center for Research, Engineering, Science and Technology
In the USA, Axway supports CREST (Center for Research, Engineering, Science, and Technology), a training program offered by Paradise Valley High School to its students. Some Axway employees visited the school, presenting the company and its roles, and welcomed some students for their Summer internship. Read the interview of one of them on Axway blog .
WISE - Women in Science and Engineering
Also in the USA, Axway supports the WISE program (Women in Science and Engineering) at the University of Arizona for the development of leadership and technology careers for women.
Axway is a software provider and pioneering leader in enterprise data integration. For more than two decades, Axway has supported it's 11,000+ customers in digital transformation journey. Driven by the experience, talent, and passion of hundreds of people around the world, Axway helps companies to securely Open Everything by unlocking the full value of their enterprise data to create brilliant customer experiences, expand into new markets, and take advantage of emergent opportunities.
What they are looking for
If you are passionate, authentic, motivated to grow and ready for new challenges in a global but family-feel company, Axway is the perfect place for you. Who are they? They are a multicultural community of 1600+ Griffins in 19 countries and they use their combined strengths to explore more constructive ways to collaborate, innovate, succeed, and grow. Every person at Axway has an important role to play in delivering the vision to securely 'Open Everything' and they are looking forward to meet new talents in Engineering, Sales, Services, or Support functions (People & Culture, Finance, Legal, IT/IS) to join them.
At Axway, you will have the space to grow, to initiate things, and to see the impact of your daily work accompanied by the support and the camaraderie of the Axway leadership and colleagues. This serves as a reminder that you are not alone in your journey, and that every day, you've taken one more step forward. At Axway, you will find:
A motivating and stimulating work environment
Internal and Geographical mobility opportunities
Global Hybrid Work Framework
Work / life balance
Over 85,000 free courses through Axway University
Diversity in the workplace
Great colleagues