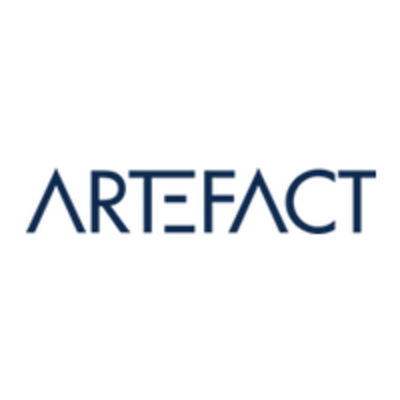 Artefact
Knowledge Manager (H/F) - CDI - Paris
Experience:
Not specified
Who are they?
Artefact is a consulting firm specialized in AI and Data. We are convinced that marketing cannot be optimized without engineering and technology, that's why we identify as "marketing engineers". In order to improve the performance and impact of brands, and consumers' experience, we assemble lots of different talents: data application engineers, data scientists, creatives and designers, advertising strategists and consultants. In only four years, Artefact has become one of the international references for Data and IA expertise. The society counts today more than 1000 collaborators worldwide, in 17 countries and gathers 3 complementary offers: Data Consulting, Digital Marketing expertise and the Deployment of Technologies (Big Data and Artificial Intelligence).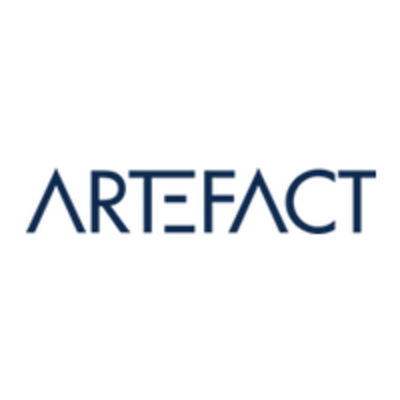 Let's go!

Job description
Artefact is a new generation of a data services company providing an end-to-end offer from data consulting to data-driven digital marketing.
Our purpose?
Everyday we boost our clients business impact and help transform organisations into consumer centric leaders thanks to data?
Our strength?
Our data services stand on a double expertise : the combination of data know-how and a strong experience of business processes acquired from our customers around the world, such as AccorHotels, Orange, Carrefour, Engie, Samsung, L'Oréal, Nissan...
Artefact success comes from a unique mix of company assets: cutting-edge data technologies, agile methodologies for fast delivery, cohesive teams assembling the finest business consultants, data analysts, data scientists, data engineers and digital marketing experts.
Artefact is present in 15 countries (17 offices in Paris, London, NewYork, Shanghai, Dubai) and brings together a formidable team of 1000 employees.
What You Will Be Doing
Artefact has a strong learning culture and makes talent development a key part of its value proposition. If you share this thirst for learning and like work with an entrepreneurial mindset, come and join us to play a key role in developing the skills of Artefactors across the group all around the world!
The Knowledge Manager reports to the co-founder and the CEO of Artefact and includes the animation of an "Artefactors" community. Your position will be key to make the right content available at the right time for all Artefactors.
The job offers a great opportunity to learn and structure Artefact offers and chapters directly with key stakeholders of the group. It is also a great opportunity to propose improvements on knowledge products and processes.
The Scope Of Work Covers The Following
Challenge, propose and continuously improve the strategy for Knowledge management and process to build efficient workflows with internal teams

Prevent loss of knowledge between all offices thanks to knwoledge documentation and accessibility to the entire company

Design and deploy a global solution to make content easily available and increase employees efficiency by limiting search times 

Ensure convergence of projects knowledge across our 15 global offices, 10 industries and 20 offers

Animate a knowledge community of experts on all Artefact' expertises (offers and industries) thanks to optimal operating models 

Support experts to ensure that assets are identified, consistent and available to increase insights sharing

Identify and communicate on the key contents to increase long-terme impact and visibility on Artefact' expertises both internally and externally
Any experience with Performance and Learning in consulting firms are a plus. 
What We Expect From You
3-5 years of experience, ideally in a consulting firm 

A good understanding of the data stakes, activities, rôles and ecosystems

A fluent level of English (oral and written)

Eagerness to learn, great organizational skills (priorisation) and autonomy

Project management

Initiative and strength of proposal

Relational skills

Having already deployed a Knowledge project cross country - division is a plus 
Questions and answers about the job