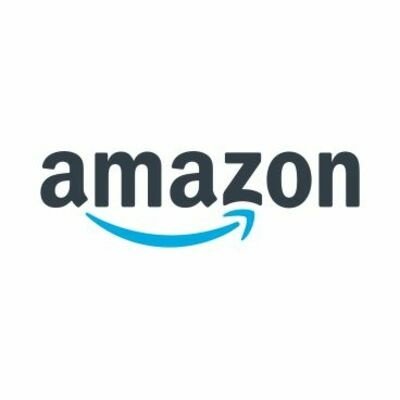 Amazon Operations
Data Center Technician (DCO)
Experience:
Not specified
This position was filled!
Who are they?
Vous connaissez sûrement Amazon, mais connaissez-vous Amazon Opérations ? C'est la branche opérationnelle d'Amazon, le cœur de son activité logistique.
Amazon Opérations, c'est des procédés parmi les plus avancés au monde, des technologies toujours plus novatrices et une excellence opérationnelle qui permet de livrer efficacement les clients.
Chez Amazon Opérations, les équipes sont engagées et guidées par des valeurs communes. C'est ce que vous retrouverez sur l'ensemble de leurs sites en France.
Job description

Data Center Operations designs, installs & maintains the world's largest Cloud Computing Infrastructure.
We are looking for skilled Data Center Technician with a passion for technology to help us expand our Cloud to the next level.
Amazon Web Services (AWS) offers an exciting, dynamic and challenging environment encouraging creativity and personal development while maintaining AWS computing environments in a secure, scalable, and cost-effective manner.
Mid 2013, AWS S3 web service accepted its 2 trillionth object and that the service is regularly peaking at over 1.1 million requests per second.. To keep up with this demand on both disk and network capacity, we continue to expand our Data Centers in every region. Also, our content delivery AWS service, CloudFront, has expanded its Data Centers presence by over 50% worldwide in the last 12 months and are expecting to increase by a similar number over the next 12 months. This requires talented people to build & manage. We hope it is you!


At Amazon, career progression is part of our environment. We want you to progress. If your career path is in Systems, Network or Database Engineering, Software Development or maybe AWS Support, Technical Operations or perhaps Project Management, we will create a development plan to enable you to succeed reaching those goals. This begins on Day One! Come and work for the world's most Customer Centric Company.

The Opportunity: Data Center Technician


This role is a unique opportunity to work in some of the most cutting edge data centers in the world. Amazon data centers are large-scale high-density centers where you will be working on changing the face of Cloud technology in the region.

A Data Center Technician may be the primary point of contact for both internal customers (for example: Network Engineers, Systems Engineers, Software Developers, Database Engineers, Technical Operations) and external customers (Hardware Vendors, Contractors, Service Providers among others).




Key job responsibilities
There is never a dull moment as each day presents itself with different challenges. Some of the key responsibilities you will undertake are:


Problem Solving:
- Maintain a high level of system reliability by resolving trouble tickets efficiently, these include:
- Technical troubleshooter for hardware problems

Technical:
- Troubleshoot technical issues on various platforms by following instructions and standard operation procedures
- Remediation of physical layer outages, both

Systems & Network
- Remediation or recovery of physical power issues on racks
- Participate in Data Center power & cooling events

Operations:
- Meet 24x7 On-Call requirements and response during shift rotations.
- Install & configure racks of hosts in line with internal SLAs
- Resolve trouble tickets for hardware devices in your region
- Physical replacement of server and network device parts
- Ensure correct rotation of parts & spares
- Enforcing Amazons Security Best Practices
- Interact with third party vendors & contractors
- Engage with Remote Hands & Eyes


We are open to hiring candidates to work out of one of the following locations:

Paris, 75, FRA
Preferred experience
Hardware troubleshooting knowledge
- Minimum knowledge on Data Center industry


Amazon est un employeur engagé pour l'égalité des chances. Nous sommes convaincus qu'une main d'oeuvre diversifée est essentielle à notre réussite. Nous prenons nos décisions de recrutement en fonction de votre expérience et de vos compétences. Nous apprécions votre envie de découvrir, d'inventer, de simplifier et de construire. La protection de votre vie privée et la sécurité de vos données constituent depuis longtemps une priorité absolue pour Amazon. Veuillez consulter notre Politique de Confidentialité pour en savoir plus sur la façon dont nous collectons, utilisons et traitons les données personnelles de nos candidats.
Questions and answers about the job