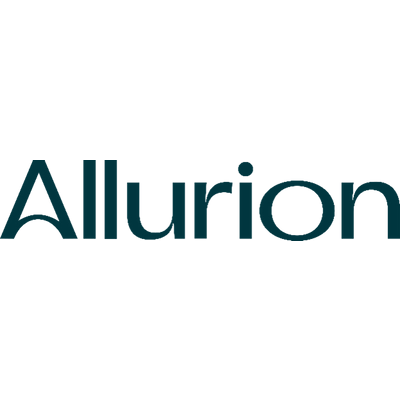 Allurion Technologies
Customer Care Manager
This position was filled!
Who are they?
Come and join Allurion on our bold mission to end obesity across the world! We are one global team, treating one of the most important global healthcare challenges, obesity. At Allurion, we encourage continuous innovation in a collaborative culture. When you join Allurion, you are not just joining a company, you are joining a global team. Internally, we refer to each other as "Allurions."
Allurions are hard-working talented individuals who set audacious goals for themselves. Allurions demonstrate grit and resilience. Allurions are authentic and accountable to one another. Data-driven analysis drives their work. At Allurion, we are dedicated to the corporate mission. We live our corporate values. Most importantly, we deeply care for our patients, and for one another.
Globally, over 115,000 people have lost 10 – 15% of their total body weight through the Allurion Program - that comes to more than 3.3 million pounds (or 236,000 stone!). Clinics in over 60 countries worldwide offer the Allurion Program to their patients.
Patients who use the Allurion Program develop lifelong healthy habits that transform their lives without surgery, endoscopy, or anesthesia. The success of our weight-loss solution has resulted in greater than 100% compound annual growth for our company over the past 4 years.
Over time, The Allurion Program has evolved into a full-stack weight-loss platform including the revolutionary Allurion Balloon, The Allurion Virtual Care Suite, Allurion's Behavior Change Program, and the Allurion Iris Artificial Intelligence Platform.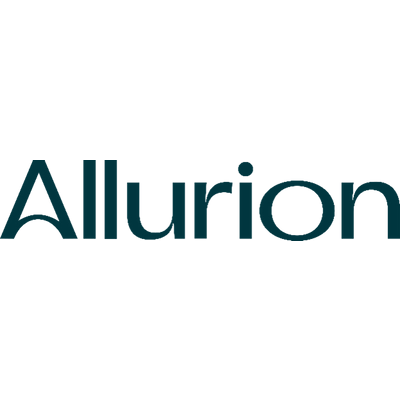 Discover Allurion Technologies
Let's go!
Meet Arnaud, Marketing Director
Job description
Why Allurion?
We are thrilled to be one of Deloitte's 500 fastest growing technology companies in the US - and now, we are ready to take our success to the next level by going public! This is an incredible opportunity to join our team as a Customer Care Manager and help us reach new heights.
At Allurion, our core values of Audacity, Grit, Authenticity, Accountability, and being Data Driven, combined with our passion for innovation, have fueled our growth and will help us achieve our ambitious mission – ending obesity! As part of a recognized Great Place to Work ® in the US, UK, France, Allurions engage as a collaborative global team while solutioning a critical healthcare challenge which affects millions. We are driven by purpose, motivated by individual challenge and growth, and energized by collective engagement and competitive rewards. We invite you to join us as we aim to transform the way obesity is treated and make a lasting impact on the world.
What will you be doing?
In support of our world class Allurion Program as a dynamic Customer Care Manager, your primary focus is to engage with local clinics, book appointments for potential patients, drive conversion from leads to placements and ultimately support the Sales organization in meeting targets.
Being an individual contributor, you will work remotely within Brazil alongside other Customer Care Managers and a Team Lead, collecting data to input into the CRM while providing accurate and timely KPI metrics when requested. You will be a key collaborator working with our Marketing team supporting social media management as well as collaborating with various other internal stakeholders.
What we're looking for in you:
Experience in consultative telesales (previous experience in working within the Technology industry preferred).
Consumer centric mindset, with the ability to deliver a high-quality end-to-end customer experience.
Able to work effectively both as a team and independently.
Advanced communication and organizational skills with high attention to detail.
Empathetic and easy to build relationships of trust with potential patients.
Language capability: C2 Level in Portuguese and B2-C2 in English preferred.
What's in it for you:
Competitive Package
Paid Time Off
Training and Career Development
Global Employee Assistance Program & Total Wellbeing Platform
Employee Stock Purchase Program
Benefits and perks are tailored to your country of residence
Location:This role can be based anywhere within Brazil.
Travel:There is potential for some international travel for company sponsored events.
Hours:Hours for this role may be flexible and will be communicated to the selected candidate by the Hiring Manager.
Diversity and Inclusion
Allurion is committed to a fair hiring process free from discrimination and we welcome candidates from all backgrounds. If your experience is close (even if not a perfect fit) to what we're looking for, please consider applying. Experience comes in many forms – skills are transferable, and passion goes a long way. We know that diversity makes for the best problem-solving and creative thinking, which is why we're dedicated to adding new perspectives to the team and encourage everyone to apply!
To learn more about Allurion please visit our website
#LI-Remote
Questions and answers about the job