Their story
Allurion was founded in 2009 by Shantanu Gaur and Samuel Levy, two students at Harvard Medical School. From day one, the company has been dedicated to ending obesity by creating the world's first comprehensive, full-stack weight loss platform to serve the entire spectrum of patients struggling to lose weight. While at Harvard Medical School, Shantanu and Sammy were exposed to the full breadth of the obesity epidemic, ranging from its negative impact on patients to the burden it places on the entire healthcare system. With 2 billion people around the world struggling to lose weight and an entire generation of children and adolescents on the same path, it was clear that only a bold and audacious approach was going to address the issue.
Since 2009, the company has grown exponentially. Allurion is commercial in 58 countries. Our artificial intelligence and machine learning algorithms are getting smarter every day. We plan to help more patients and to roll out additional features of The Virtual Care Suite. As we learn more about how patient weight changes with behavior change recommendations from our AI/ML models, we can improve the patient and provider experience. With an eye on innovation, we will constantly improve the Allurion Program. To do that, we need talented Allurions to join us in the fight to end obesity!
89 000
Number of balloons already used worldwide
10-15%
Average % of total BWL of patients using our Programme
2M lbs
Cumulative WL of patients that have used our Programme
Their vision
The vision of our CEO and co-founder, Shantanu Gaur, is to "reach new heights in the patient and provider experience, further expand our footprint around the world, continue to grow intelligently and increase efficiencies, and most importantly, strengthen the bonds we have developed as a team."
Every day is Day One at Allurion. The Allurion Balloon will always be an integral part of our full-stack weight loss program. We will invest in research and development. We will enhance Allurions' Virtual Care Suite and become the interface of choice worldwide for providers treating weight loss patients. We envision a world where weight loss patients don't fall short of their weight loss goals, because a provider lacked the right amount of information to help get them back on track. Join us as we change the future of weight loss treatment!

AUDACITY
We set audacious goals and find creative and collaborative ways to hit them.
GRIT
We dare to fail, endure tough challenges, and never give up.
AUTHENTICITY
We are transparent, and always do what is right for our patients, providers, and one another.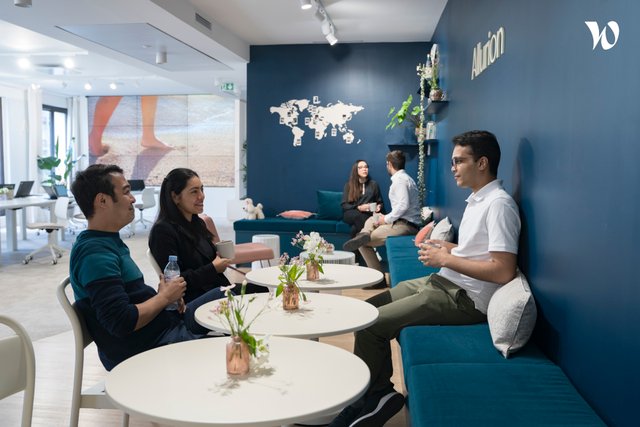 ACCOUNTABILITY
We do what we say and say what we do.
DATA-DRIVEN
We stick to the facts and data when making decisions.