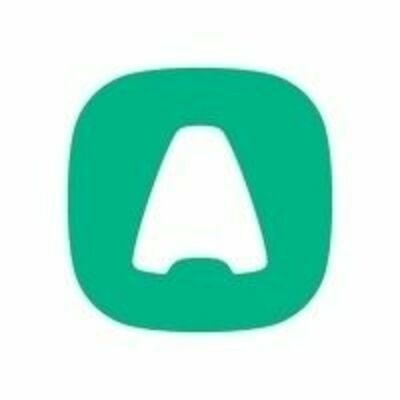 Aircall
Data Analyst GTM Go-to-Market
Experience:
Not specified
This position was filled!
Who are they?
Aircall is on a mission to revolutionize the business phone industry!
We exist to empower every professional to have richer conversations. We provide an entirely cloud-based voice solution, which seamlessly integrates with popular productivity and helpdesk tools. We have raised more than $220 million since 2015, and our base of 8000+ customers (and growing) is at our forefront.
Behind our product are the amazing teams driving it, split between Paris, New York, Sydney, Madrid, London, Berlin and remote locations. Despite our distance, we all work together to drive our product!
Job description
Aircall is a place where voices are valued.
Backed by over $220 million of investment since 2015, we create technology that fuels accessible, transparent and collaborative communication to empower our base of 14,000+ customers (and growing) to make authentic, human connections.
Conversation is a cornerstone of our culture. Wherever our people find themselves in the Aircall world – Paris, New York, Sydney, Madrid, London, Berlin, Tel Aviv, or at home – everyone has a voice that is valued.
Whatever your background, wherever you're from – we want you to join the conversation. Let's talk.
The central data team is an organization-enabler aiming at systematizing data-driven decisions within Aircall. It plays a key role in impacting product development, business growth and customer satisfaction by delivering data products, tools and actionable insights.
You will be part of the Go-to-Market sub team which collaborates with revenue & finance teams to leverage data to better control and impact revenue as well as profitability streams.
The team includes 5 data analysts and you will be reporting to the Go-to-Market Data lead.
Your mission @Aircall
Analytics & insights : collaborate with Marketing, Sales or Finance departments by building reports and driving actionable insights through analyses.
Data life-cycle: collaborate with operations teams and business to understand and document the life-cycle of data so it can be efficiently integrated, modeled and analyzed.
Pipeline: structure new data tables to expand the use case coverage of the data warehouse dimensional model
Code quality: craft code that meets our internal standards for style, maintainability and best practices for a high-scale database environment. Maintain and advocate for these standards through code review.
A little more about you:
Passionate about data, analytics and automation. Experience cleaning and modeling large quantities of raw, complex data from a high variety of sources.
Organized, proactive and creative approach to problem solving
Critical thinker who challenges ideas before believing them
You can clearly and concisely communicate complex business logic, technical requirements, project update and design recommendations through iterative solutions.
Confortable with SQL ( including complex queries).
You have some experience with Python and know how to use Looker (or any visualization tool).
Prior internship in an analytical position, or equivalent education.
Great interpersonal skills, enjoy working as a team player and learning from others.
Fluent in English.
#LI-MM2
Aircall is constantly moving forward. We're building new roads to complete our journey, and we're taking people with us who have the same builder mentality.
Let's grow together: Aircall is a place for those who dare to be bold and seek responsibility, excellence, and the opportunity to push themselves to new heights.
We're creating a place where great people trust one another and thrive together.
People flourish at Aircall and now is the time to be part of the team and the journey we're on.
Why join us?
🚀 Key moment to join Aircall in terms of growth and opportunities
💆‍♀️ Our people matter, work-life balance is important at Aircall
📚 Fast-learning environment, entrepreneurial and strong team spirit
🌍 45+ Nationalities: cosmopolite & multi-cultural mindset
💶 Competitive salary package & benefits
DE&I Statement: 
At Aircall, we believe diversity, equity and inclusion – irrespective of origins, identity, background and orientations – are core to our journey. 
We pride ourselves on promoting active inclusion within our business to foster a strong sense of belonging for all. We're working to create a place filled with diverse people who can enrich and learn from one another. We're committed to ensuring that everyone not only has a seat at the table but is valued and respected at it by providing equal opportunities to develop and thrive.  
We will constantly challenge ourselves to make sure that we live up to our ambitions around diversity, equity and inclusion, and keep this conversation open. Above all else, we understand and acknowledge that we have work to do and much to learn.
Want to know more about candidate privacy? Find our Candidate Privacy Notice here.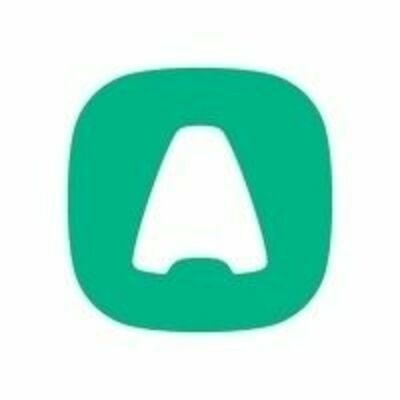 Aircall
Interested in this job?
Questions and answers about the job