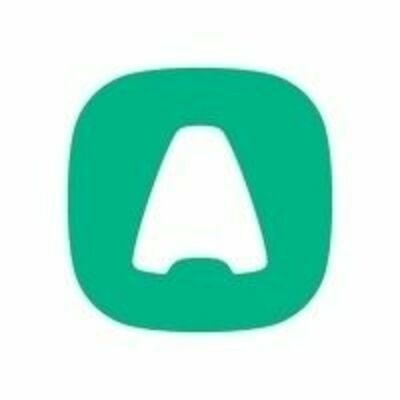 Aircall
Customer Support Specialist - German market (trilingual)
This position was filled!
Who are they?
Aircall is on a mission to revolutionize the business phone industry!
We exist to empower every professional to have richer conversations. We provide an entirely cloud-based voice solution, which seamlessly integrates with popular productivity and helpdesk tools. We have raised more than $220 million since 2015, and our base of 8000+ customers (and growing) is at our forefront.
Behind our product are the amazing teams driving it, split between Paris, New York, Sydney, Madrid, London, Berlin and remote locations. Despite our distance, we all work together to drive our product!
Job description
Aircall is a place where voices are valued.
Backed by over $220 million of investment since 2015, we create technology that fuels accessible, transparent and collaborative communication to empower our base of 14,000+ customers (and growing) to make authentic, human connections.
Conversation is a cornerstone of our culture. Wherever our people find themselves in the Aircall world – Paris, New York, Sydney, Madrid, London, Berlin, Tel Aviv, or at home – everyone has a voice that is valued.
Whatever your background, wherever you're from – we want you to join the conversation. Let's talk.
As a Customer Support Specialist, you'll be an advocate for our customers and the heart of Aircall by efficiently identifying, promoting product education, recommending technical solutions and guiding product users through features and functionalities. This way, you'll also help other businesses achieve their goal. In doing so, you're a key player in growing Aircall.
You will closely work with the global support team on a daily basis to ensure that technical issues are addressed and resolved promptly to ensure customer satisfaction at all times.
This role is based in our Paris office but can also be remote in France.
Your mission @ Aircall:
Impact: You'll work closely with our clients to identify, solve, escalate and advise them on their questions and concerns. Our customers are people, not accounts. Day to day, your interactions with our customers directly impact their ability to run their teams efficiently. You serve as their advocate at Aircall.
Teamwork: Aircall is a fast-growing, global team of ambitious, passionate, and dedicated professionals all here to work towards a common goal. You can expect a great deal of support, transparency, and collaboration on a daily basis. There is an amazing opportunity to learn from some of the best people in the industry.
Growth Opportunity: Frontline Support is a front-row seat at all things in Aircall. Members of our team have successfully transitioned to, Client Services (Onboarding, CSM, etc.), Engineering, Product, and various other roles within the organization.
Learning: Aircall strongly encourages learning opportunities for our teammates in an effort to develop individual careers and simultaneously support our clients. As Aircall's business continues to grow, you will find many opportunities to continue learning and developing in your role and beyond.
What you need to succeed in this role:
Ideally 1 + years of experience in a SaaS B2B customer support role or transferable experience/skills
Trilingual in German, English and French is mandatory
Excellent written and verbal communication skills
Familiar with ticketing tools and systems
An understanding of how CRMs systems work
Strong understanding of basic computer skills
Technical aptitude (ability to understand and explain technical concepts to customers and other internal stakeholders)
A curiosity to understand and troubleshoot complex customer inquiries
Strong sense of time management and prioritization of work
Exhibit uncompromising empathy 
Ability to multi-task across different platforms and forms of communication
Willingness to work with multiple teams in an international and multilingual remote/hybrid environment 
Aircall offers a unique work environment and the chance to collaborate with diverse teammates across continents. We'll provide freedom and tools to allow you to thrive at your best, and foster an environment you can do it in.
Aircall is constantly moving forward. We're building new roads to complete our journey, and we're taking people with us who have the same builder mentality.
Let's grow together: Aircall is a place for those who dare to be bold and seek responsibility, excellence, and the opportunity to push themselves to new heights.
We're creating a place where great people trust one another and thrive together.
People flourish at Aircall and now is the time to be part of the team and the journey we're on.
Why join us?
🚀 Key moment to join Aircall in terms of growth and opportunities
💆‍♀️ Our people matter, work-life balance is important at Aircall
📚 Fast-learning environment, entrepreneurial and strong team spirit
🌍 45+ Nationalities: cosmopolite & multi-cultural mindset
💶 Competitive salary package & benefits
DE&I Statement: 
At Aircall, we believe diversity, equity and inclusion – irrespective of origins, identity, background and orientations – are core to our journey. 
We pride ourselves on promoting active inclusion within our business to foster a strong sense of belonging for all. We're working to create a place filled with diverse people who can enrich and learn from one another. We're committed to ensuring that everyone not only has a seat at the table but is valued and respected at it by providing equal opportunities to develop and thrive.  
We will constantly challenge ourselves to make sure that we live up to our ambitions around diversity, equity and inclusion, and keep this conversation open. Above all else, we understand and acknowledge that we have work to do and much to learn.
Want to know more about candidate privacy? Find our Candidate Privacy Notice here.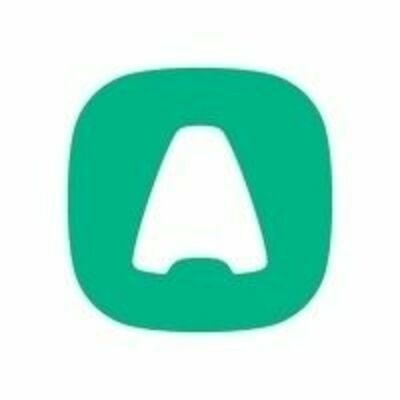 Aircall
Interested in this job?
Questions and answers about the job