The power of words: elevating your resume to promote your experiences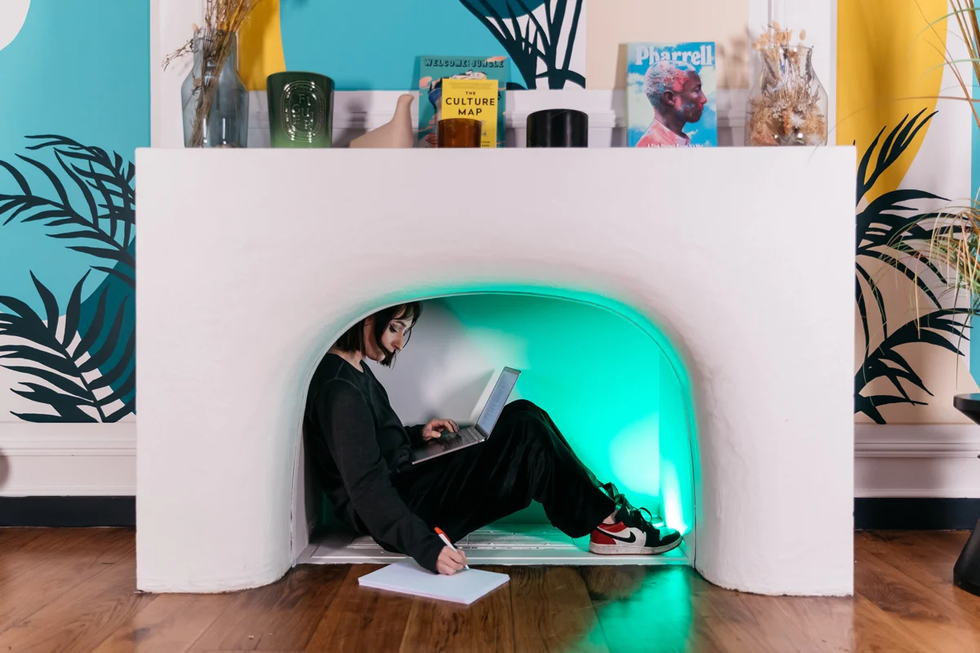 Seven point four seconds. That's the average time a potential employer spends on scanning your resume, according to a study that tracked the eye movement of a group of recruiters. In other words, while job-seekers might have more choice — and more power — than ever, they're still at the mercy of the supersonic resume-skimming process of hiring agents. So how do you make sure all the job titles, keywords, and accomplishments leap off the page and land you that first interview? In her viral TikToks, Erin McGoff shares career advice and tips to improve your resume and showcase the best of your experiences.
Successful projects, big or small
By illustrating the success of a project with quantified results, you can highlight key achievements that will stand out clearly on your resume. For example, a social media manager at a law firm could rephrase "managed social media," to something like, "I grew the company's Instagram following to over 75k, maintaining an engagement rate of 10% over 6 months," McGoff recommends.
McGoff's advice echoes that of ex-Googler, Laszlo Bock, who came up with the XYZ formula for resume writing. Along with his former colleagues at Google, Bock recommends following this simple recipe for success: accomplished X, measured by Y, by doing Z.
So, you want to use an active verb, a quantified measure of your achievement, a baseline for comparison, and how you achieved your goal. He gives an example by transforming the phrase, "studied financial performance of companies and made investment recommendations," into the more powerful, "improved portfolio performance by 12% ($1.2M) over one year by refining cost of capital calculations for information-poor markets and re-weighting portfolio based on resulting valuations." That quick tweak reshapes the sentence into a solid description of your impact at a company while remaining concise enough for a resume.
No matter how small or seemingly insignificant the project, summing up how you led the task from end to end demonstrates enterprise and that you are a motivated go-getter. So what if you're fresh out of college with no experience? No problem! This method can be used to accentuate your impact in student jobs and projects. If, for example, you worked at the front desk of your mom's office building, McGoff encourages candidates to show it off with a sentence like, "managed 3 phone lines and facilitated over 20 calls per day with clients, vendors, and staff." Additionally, try to use words like coordinated, redesigned, evaluated, and monitored when describing your responsibilities and actions to move away from cliché explanations.
Cross-departmental collaboration and teamwork
Being able to communicate and work with other departments is an important skill in any job. You're always going to have at least some form of contact with other teams, whether you're sending budgets to the finance department or asking for mockups from the graphic designer. To illustrate your ability to cross-collaborate effectively, choose one or two scenarios where you worked with another team. For example, a video editor might use a sentence like, "collaborated with directors, producers, animators, designers, and project managers, to ensure high quality and on-time deliverables," McGoff suggests.
Adding a stat or figure related to the collaboration will strengthen your case and show both your teamwork and results-oriented approach to work. The phrase "collaborated with the marketing team to design organic and paid media campaigns resulting in a 16% increase in sales," sounds much more enticing than a simple "worked with the marketing team," McGoff says.
If your work experience is limited, take a look back at projects you completed in university. Did you ever have to reach out to sources for a report, or work with other students to complete a project? That's teamwork and collaboration, and should be highlighted on your resume with words like communicated, helped, contributed, and partnered.
External collaborations and supplier management
Teamwork doesn't stop at an internal level. Have you worked with suppliers or freelancers before? What about when you were an office manager and had to find, work with, and pay office service providers? That's external collaboration and shows your capacity to outsource tasks and scale your processes, skills that are particularly valued in the startup world. Call attention to how you negotiated service fees, researched the best providers in your area, and coordinated with external agencies to identify and hire collaborators.
In her videos, McGoff uses the example of working in an administrative role: "coordinated pick up and delivery of express mail services, unpacked inventory, and stocked supplies." This shows collaboration between you and the external provider to complete a task. A project manager might highlight how they "performed a benchmark study of software providers to find the most suitable collaborative project management tool." To avoid the cliché descriptions of each job you worked, wording your responsibilities in the right way can help you stand out from the crowd and showcase the variety of skills and experience you have.
Upskilling through training
If your previous company held quarterly training sessions or had in-house programs, you can highlight them on your resume. For example, department-wide tutorials on how to use an analytics tool may seem standard practice, but how is a recruiter to know you have official training in this skill or program if you don't highlight it? Additionally, if your previous employer had an online database of material that you scoured during quieter weeks, use that to your advantage with a sentence like, "completed 10 hours of in-house training on project management tools and processes," or, "participated in 6 pre-recorded seminars to learn about industry trends." Again, having a quantifiable result is a great way to draw the recruiter's attention to a specific skill you have acquired.
Similarly, if you went through first-aid or fire safety courses, you should mention it too. These programs are often voluntary so your participation will emphasize an eagerness to learn. If you worked in a warehouse, for example, McGoff suggests using how you implemented safety protocol with a summary like, "recorded 415 days with no warehouse injuries by enforcing safety protocols," as opposed to the true but less catchy phrases, "followed safety training," or, "ensured a safe work environment."
Innovation and creativity
Some jobs are more creative than others, but chances are you've been challenged to come up with ideas in at least one of your roles. McGoff suggests that instead of saying you "thought of ideas," write that you "pitched, developed, and produced" them. This choice of words gives more depth and puts your creativity at the forefront of your resume.
Have you ever had to think of new ways to do things, improve a workflow, or scale processes? McGoff recommends phrasing your work in a more impactful manner: "designed and implemented more efficient workflow processes," and from there you can specify how your new idea expedited productivity or time to delivery by X percent, for example. Doing this shows how your creativity translates into tangible results that benefit multiple people and tasks in your organization.
Professional development
Joining a company as an intern and leaving as a mid-level manager a couple of years later is a significant change to note. But rather than just including your most recent job title at the company, list, in reverse chronological order, all roles and levels you held at the company. For example, "2019-2020 summer marketing internship; 2020-2021 marketing assistant; 2021-present junior marketing manager." Showing the evolution of your role over time will stand out to recruiters as you having performed well and been trusted with responsibilities so much that you were promoted.
Additionally, if you moved to another department within the same company, you should highlight it on your resume. For each role you jumped to, specify the change with a note like "lateral move" or "internal transfer" and keep the roles under the same company section to ease readability and keep it concise.
Giving your resume a makeover with these tips will make it easier for recruiters to see key takeaways and get you past that first screen test. Remember to keep the layout simple and easy to read. And while you're not obliged to list every single job you've had, be smart about what you include and tailor your résumé to each position you apply for. After all, you've only got seven seconds to make an impression!
Photo: Welcome to the Jungle
Follow Welcome to the Jungle on Facebook on LinkedIn and on Instagram and subscribe to our newsletter to get our latest articles every day!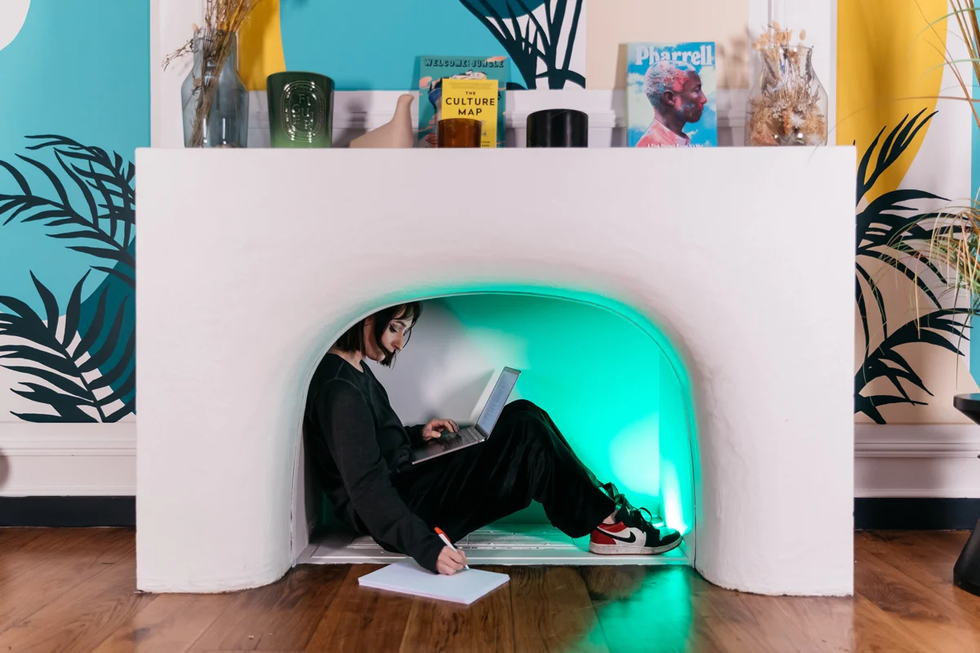 The newsletter that does the job
Want to keep up with the latest articles? Twice a week you can receive stories, jobs, and tips in your inbox.

Looking for your next job opportunity?
Over 200,000 people have found a job with Welcome to the Jungle.
Explore jobs