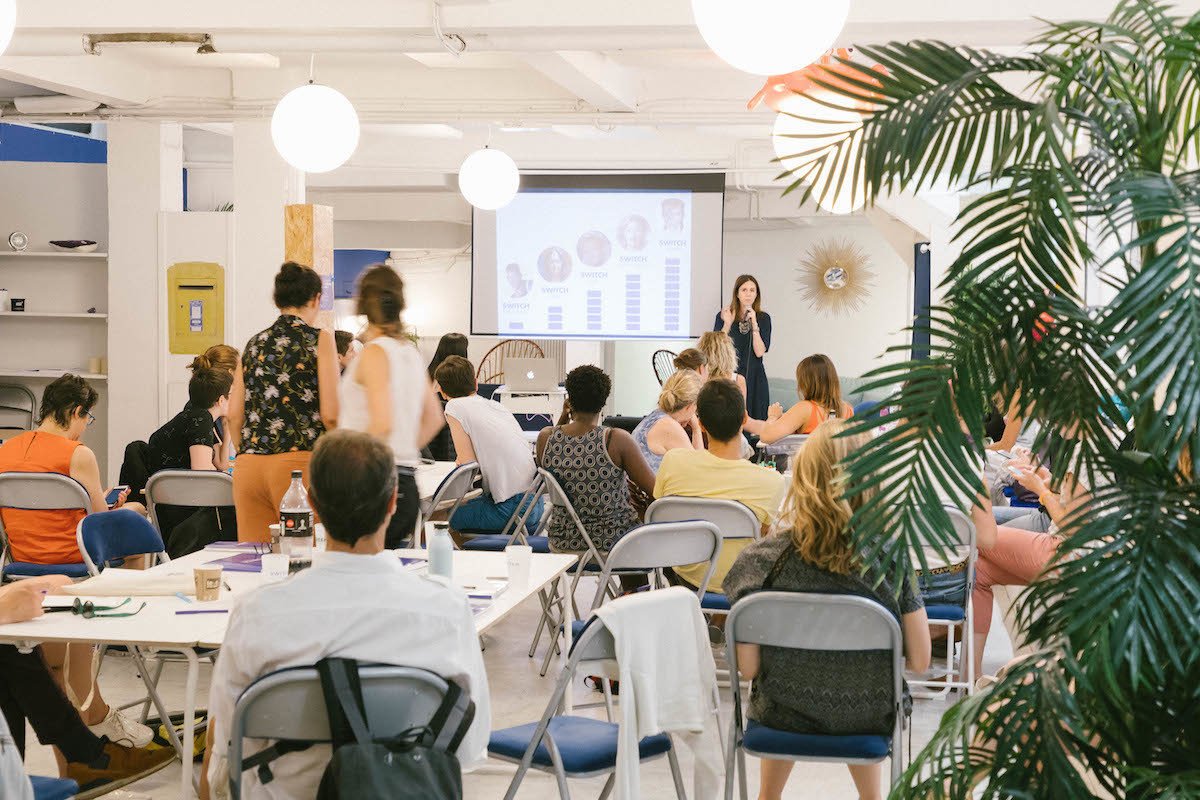 How To: Make a Career Change
With an increasing number of companies accepting and even valuing it as part of professional development, a career change can still be an intimidating and potentially complicated experience. Indeed, reinventing oneself professionally requires time, energy, financial resources, and motivation. Quite understandably, putting all those pieces together and coming face-to-face with the unknown is no small matter. With all that in mind, what is the best way to ensure the switch is a success?
In an attempt to answer this question, we set off to find out what the experience is really like for people who choose to take the plunge.
Alice has a wine shop in Ivry-sur-Seine, just outside Paris. After spending four years going from one temporary contract to another, she felt that a career in journalism was no longer in line with her pace of life. That's when she decided to pursue a more stable and balanced profession: wine merchant.
After working for 15 years in the field of customer relations, Margi changed careers and became a fashion stylist. For two years now, he has been working for the Parisian brand Marché Noir. He tells us how this switch also impacted those closest to him.
Béatrice is the co-founder of Switch Collective, a training company that works with career changers, helping them to see the path to success with greater awareness. She tells us all about the different steps involved in a successful switch.
It's hard to say if the switch phenomenon is symptomatic of an existential or professional crisis. One thing is certain: the phenomenon has been growing steadily and now reaches a wide audience, from students disappointed in their education to forty-somethings in search of meaningful occupation. The good news is that our perception of it is also changing: more and more HR Directors consider that career changers are a major asset to their company.
Add to favorites

Share on Twitter

Share on Facebook

Share on LinkedIn
How To
How to is a series of reports attempting to explain these issues while sharing initiatives and potential solutions.
How To: Be Green at Work
At a time when ecological activism is gaining ground worldwide, more and more people are taking on the challenge to go green in their daily lives.
How To: Work 100% Remotely
These days, a growing number of employees are choosing to work 100% remotely. In other words, working in pajamas all day long if they want to.
Receive advice and information on new hiring companies directly in your inbox each week.
You can unsubscribe whenever you want. We won't bother you, promise. To learn more about our data protection policy,
click here
And on our social networks: