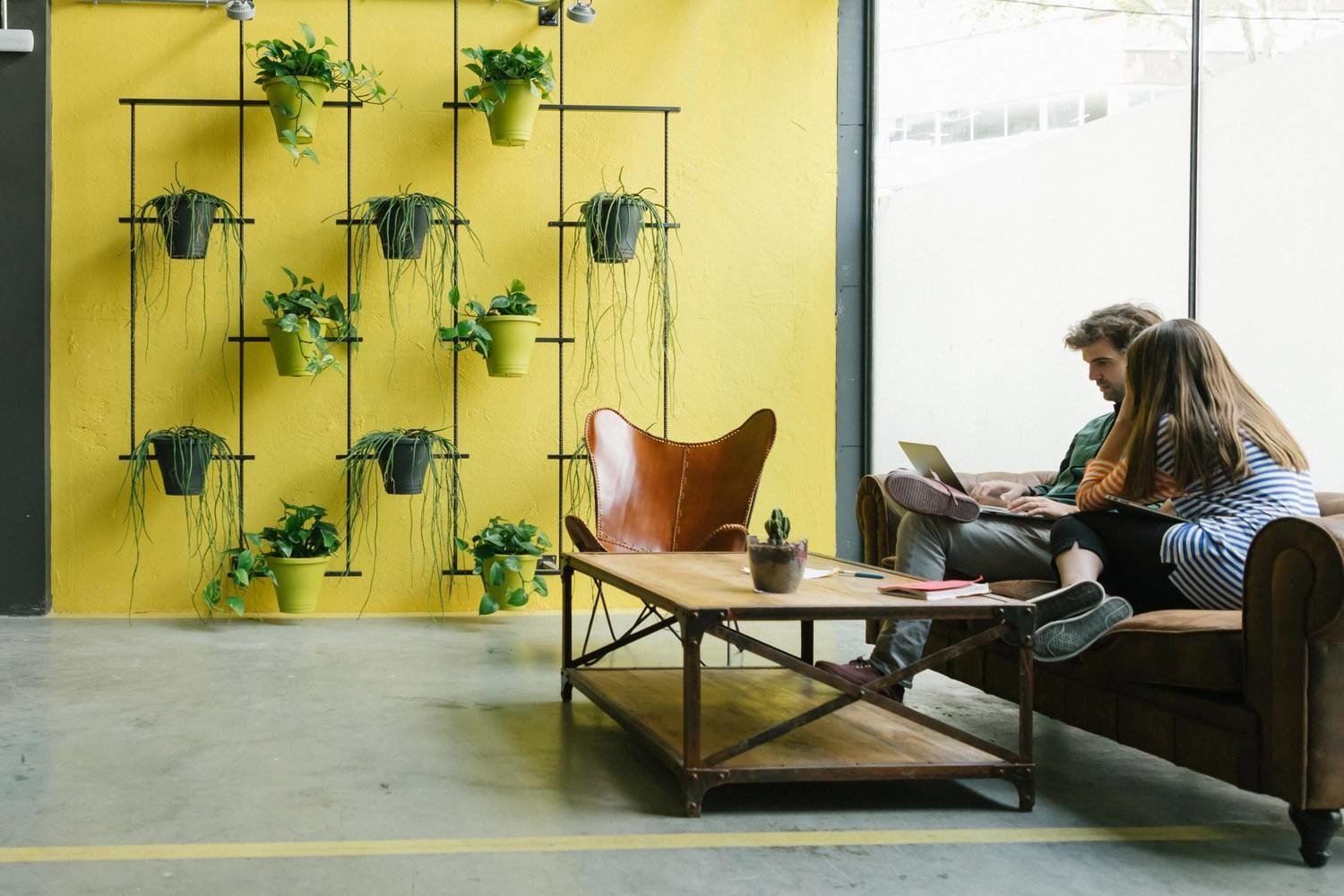 At a time when ecological activism is gaining ground worldwide, more and more people are taking on the challenge to go green in their daily lives. Riding a bike, careful recycling, buying local: taking these steps at home is a good start towards protecting the environment, but we also need to consider our environmental impact at work. Spending a quarter of our lives working, the professional habits we form certainly affect our overall carbon footprint. This fact raises the question: how can we be green around the office?
Anita has been the IT project manager at La Ruche qui dit Oui, a thriving farm-to-table supply network in France, for five years. Originally from the countryside around Nantes, she has brought her eco-friendly habits into the Paris office. She takes us on a tour of the initiatives set up by her office to reduce the ecological footprint of the whole team.
In Barcelona, we meet up with Yago, founder of Glassy Films, an audiovisual production company. His goal is to create a green company that leads by example and, in so doing, helps expand the community of environmentally responsible businesses.
Edouard Natté, for his part, is interested in a new type of pollution called "digital pollution." He explains how his Cleanfox application helps reduce the impact that our digital activity at work has on the environment.
Add to favorites

Share on LinkedIn

Share on Facebook

Share on Twitter
How To
How to is a series of reports attempting to explain these issues while sharing initiatives and potential solutions.
How To: Work 100% Remotely
These days, a growing number of employees are choosing to work 100% remotely. In other words, working in pajamas all day long if they want to.
How To: Be a Happy Freelancer
More and more workers choose to be freelancers, drawn to the flexibility it offers. However, the path isn't always straightforward...
How To: Be a Great Manager
In the 21st century, managing isn't just about being a leader. It is also about listening to, understanding, empowering and supporting employees...
Receive advice and information on new hiring companies directly in your inbox each week.
You can unsubscribe whenever you want. We won't bother you, promise. To learn more about our data protection policy,
click here
And on our social networks: