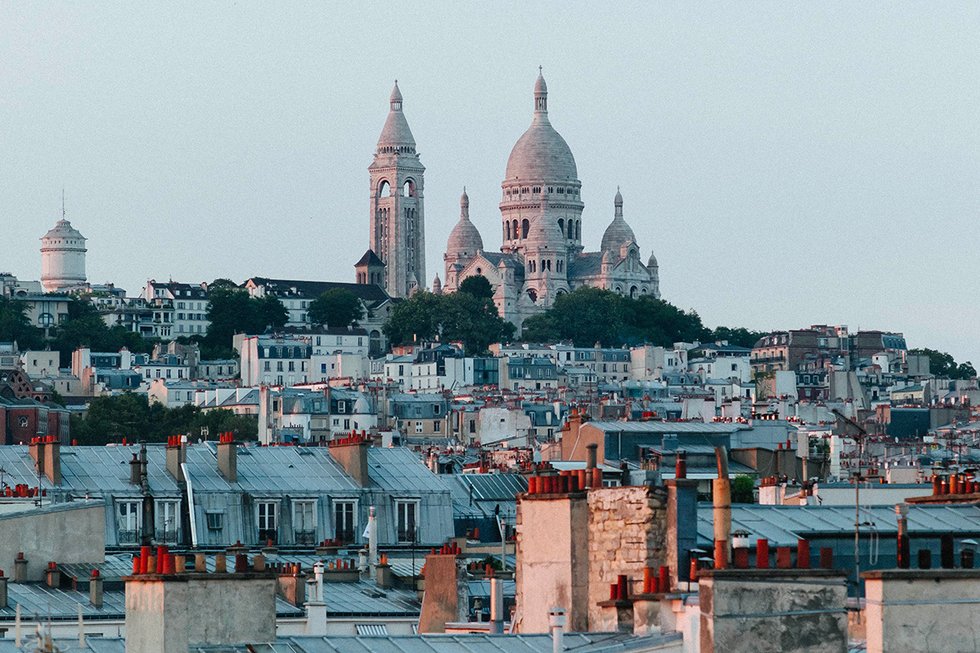 Paris, the City of Light, the capital of romance… a place that truly needs no introduction. Nevertheless, when you live there, it's not always possible to participate in daily life with rose-tinted glasses perched on your nose. But you don't need to worry about that: We've gathered all the information you need to make your Parisian experience a complete success!
The job market
In 2018, the unemployment rate in Paris dipped slightly to 8.4%, which is slightly less than the national average. France remains particularly centralized around its capital, which makes Paris and Ile-de-France the best areas to find a job: The region's activities represent no less than 31% of the national GDP. The city also boasts the largest population of executives—33% of Ile-de-France's inhabitants—thanks to the presence of large French and international headquarters (hello, La Defense!), various federal ministries, and major institutions.
So, adapt your résumé to the French style to include a photograph and details of your professional experience, education, and qualifications, as well as your hobbies and skills (all on one page, please!), prepare your cover letters (without any spelling mistakes or other errors), translate your LinkedIn profile into French, and you're off! Also, become a whiz at interviews: It isn't uncommon to have several (count on at least two, not including the first contact by telephone) before finally being hired. It's a long, hard road, and your probation period could be extended, which will, in the end, make your success even more awesome! And even if Paris is the most popular tourist destination in the world, pay attention to your French when applying for a job—your proficiency, in both writing and speaking it, could end up being a determining factor.
On the other hand, there's good news for French-speaking entrepreneurs: Paris has become the European capital for start-ups, even surpassing its neighboring rival, London. In fact, several business incubators have opened their doors to great fanfare in Paris, including Station F (declared the world's biggest start-up campus, no less) in the 13th arrondissement, and Le Cargo, in the 19th, to name just two. In all, at least 100,000 square meters are dedicated to 10,000 Parisian start-up companies and their 5,000 employees, maybe even more.
The sectors that are hiring
Tourism: As mentioned above, people flock to Paris in droves—millions of tourists have taken selfies in front of the Eiffel Tower since January 1, 2018.
Communications: Salaries start at about €26,000 per annum for junior public relations managers.
IT: Like everywhere else in the world, IT engineers and other web developers are particularly sought after. They can claim an annual starting salary of €40,000, which can quickly increase due to demand.
Research: €45,000 per year on average for researchers.
Finance: Between €50,000 and €100,000 annually for traders.
Paramedic staff: €1,600 monthly for assistant nurses.
Company culture
As a general rule, you are expected to arrive at work between 9 AM and 10 AM and leave between 6 PM and 7 PM. Arriving on time can often be difficult because of the erratic public-transport system (especially if you travel on the RER lines). If we could give you only one piece of advice, it would be to always leave home earlier than you think you need to, even if being a few minutes late is often tolerated in business. Lunch breaks last one hour (two in August). Ticket Restaurant meal cards, the cost of which is shared equally between an employee and their employer, encourage the habit of taking your lunch break with colleagues and eating outside the company walls.
We talk a lot about 35-hour weeks, but you will more than likely be offered a 39-hour contract, and you'll probably put in 40-hour weeks, maybe even more. This overtime is supposed to be reimbursed by your company, but in reality you can kiss that goodbye—or ask for time in lieu. Unfortunately, Paris is highly influenced by the very French phenomenon of working long hours. "There are times when I finish my work at 5 PM, but am unable to leave before 7 PM or even 7.30 PM without hearing some sort of remark like, 'So, taking the afternoon off?'" says Amélia, a young PR liaison who arrived in Paris three years ago after finishing her studies in Lyon. "It's really annoying, even if I know that it depends on the company." And what about the stress? "That really depends on the agency. Sometimes the whole team is stressed out, every day of the week, and that can quickly become unbearable," she says.
Try getting a feel for the ambience during your interviews before committing to a contract. Bryan, an American real estate agent who moved to Paris five years ago, says that he still has difficulty following French social expectations. "When meeting new people at work, it's often difficult to know whether we should shake hands or kiss on the cheeks."
"There are times when I finish my work at 5 PM, but am unable to leave before 7 PM or even 7.30 PM without hearing some sort of remark like, 'So, taking the afternoon off?'"—Amélia, PR liaison
The positives
You will live in the most beautiful city in the world (haters gonna hate, but everyone knows this is true).
You can eat bread, cheese, buttery croissants, and drink wine every day because, in France, it's totally normal!
You will live in a country with universal healthcare and social coverage, which means you will have the right to be reimbursed for your medical appointments (at least in part), and unemployment if you are laid off, and you contribute to your federal retirement plan.
In 2018, the minimum wage was almost €1,500 (gross) for a 35-hour week.
You have the right to 16 weeks' maternity leave, minimum (which can rise, according to your employer's terms or the number of children you have), while fathers have the right to a minimum of 11 days' paternity leave after the birth (it could be better, but that's not too bad).
Officially, the working week is 35 hours.
"Five weeks of paid vacation," adds Bryan, "allow the French to spend time with their families, have hobbies, learn new things, or even exercise."
"It's really a multicultural city," says Chloé, an Australian who came to Paris for an IT internship, enthusiastically. "There is a diversity in the people—we can eat Tibetan one day, Senegalese the next, and Argentinian the day after that. It's incredible!"
The negatives

Photo: Sacré-Coeur, Paris
Who does it suit?
Even if Paris has this image of being a beautiful and romantic city, where everyone walks about in berets while eating baguettes, this doesn't reflect the reality. Paris is a stunning place, with Haussmannian architecture, picturesque neighborhoods (such as Montmartre), and typical cafes, but living in the city can be a little bit more difficult than expected for new arrivals. "Parisians are not very friendly, and frankly, are even unpleasant—on public transport, for example," says Amélia. Chloé adds: "It was rather hard to make friends when I arrived, because everyone was already in close-knit groups. It's not that Parisians don't speak English—sometimes I get the impression that they pretend they don't speak English so that they don't have to talk to tourists."
That said, the city offers—like any large, self-respecting metropolis—a wide range of fun activities and entertainment: Restaurants, boulangeries, and cafes galore; an abundance of museums and galleries; quaint neighborhoods to stroll through; everything for shopaholics, whatever the budget. The city's nightlife has also been revamped over the past few years, so every type of night owl will find what they're looking for. There are countless shows, musicals, stand-up venues, gigs, bars, nightclubs, and underground parties to choose from. The one thing that is possibly lacking is real, quiet outdoor space to relax in. "As soon as the sun comes out, the parks are full of people and you can't really relax," says Chloé. That means you need to shake off any agoraphobic tendencies, and you need to know how to claim your space!
"It was rather hard to make friends when I arrived, because everyone was already in close-knit groups"–Chloé, IT intern
Practical information
Rent
Paris is an expensive city and that can be felt in the rents, which are about €30 per square meter. Rent control was recently annulled, so the landlord is king. Finding the right place for you in Paris is not an easy task: There is stiff competition for places, and the necessary documentation is becoming more and more challenging. Look on Le Bon Coin or PAP à for the best availabilities and be prepared to print out a ton of documents (sorry, Mother Nature): Your last three payslips, your parents' or guarantors' last three payslips, your income-tax liability (and theirs), an offer-of-employment letter if you are about to begin a new job, a letter stating you are no longer in a probationary period if you already have a contract—plus you'll need to have one to two months' rent available for a security deposit, and who knows what else. But after this inevitably excruciating search, you will find the perfect place and have some great apartment-hunting stories to tell at parties!
You could also think about settling in the suburbs, where apartments are larger and cheaper, although your commute will take longer. Also, remember that you will be liable for electricity and water costs, no matter where you end up.
Healthcare
France—the country of human rights and sacrosanct universal healthcare! But not without a lot of red tape, of course. European citizens can choose to remain under their national program or sign up for the French one. Citizens of other countries can take advantage of Puma (Protection Universelle Maladie—Universal Health Protection—not the sneakers). If you are an employee, your company will take care of getting your social security number; otherwise, head to the nearest CPAM (Caisse Primaire d'Assurance Maladie) to obtain it yourself. You must then choose your primary physician, so that you will be reimbursed 70% of the cost of your appointments (100% for women who are more than six months' pregnant).
Remember, you must see your primary physician before going to see a specialist (such as an ophthalmologist or gynecologist) in order to receive reimbursement. You are reimbursed for medicine at between 15% and 100% of the cost.
Public transport
The Navigo card will be your BFF! For €75.20 a month, you can travel in all five zones! It will also entitle you to use the night-bus network, Noctilien, which runs until about 5.30 AM, but other passengers tend to be rather drunk. You can also sign up for the Vélib' city-bike system and inhale the gentle, albeit polluted air in the city while going to work: It costs a maximum of only €37.20 a year (the first 30 minutes are free, and then €1 for every additional 30 minutes), but for lazier people who want to use the Vélib' electric bikes, it costs up to €100 annually. We do not recommend commuting in your car—it will literally drive you insane.
Internet and cell-phone service
You will find cell-phone service starting at €2 a month, but count on more than €12 if you're a serial Instagrammer. Likewise, you can find internet-TV-landline services starting at €20—stay on the lookout for special offers from the different providers.
Visa information
France offers various types of visas to foreigners, including temporary-residence permits, long-term-residence permits, permanent-residence permits (after having lived in the country for 10 years), European-residence permits, student or internship visas. You can find all the information about visas here and here. In any case, you will need a valid passport, birth certificate, and documents justifying the reason you're in France (such as an offer of employment or internship)—and a bit of money: Visas can cost from €60 to €269, depending on your situation. You'll also need to go to the OFFII (French Office of Immigration and Integration) on your arrival to finalize all the details.
So there you go! Now you should have everything you need to know to successfully move to the capital of France and start your own Parisian adventure!

Photo: The Palais Garnier, Paris
Translated by Mary Waggoner-Moritz
Photos: Thomas Decamps
Prices correct at time of publication
Thinking of moving to Barcelona for work? Discover all the insider tips, advice and inspiration with our city guide.
Follow Welcome to the Jungle on Facebook and sign up for our newsletter to receive our articles every week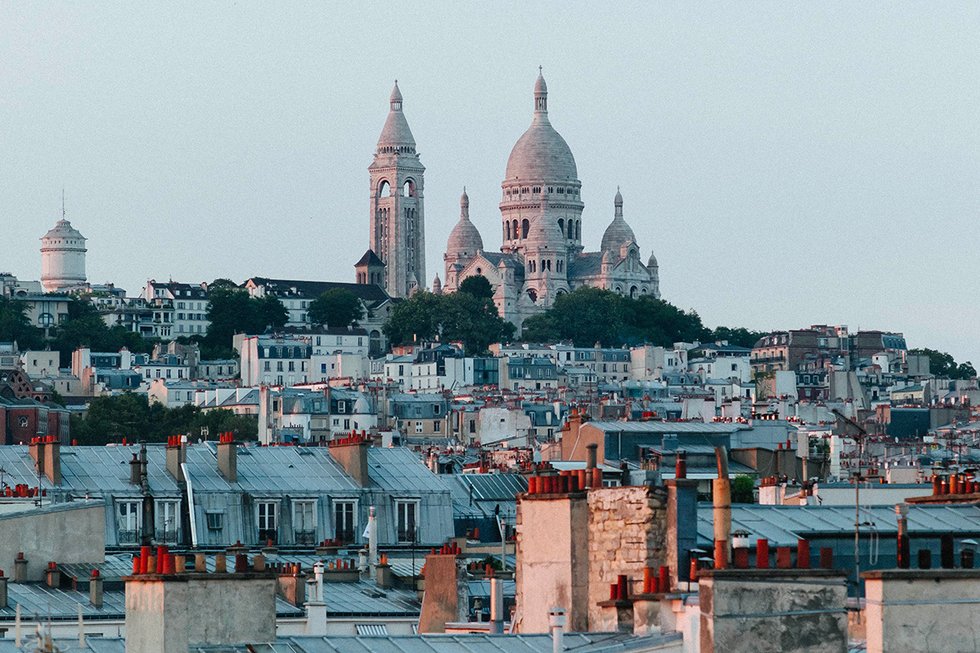 Looking for your next job opportunity ?
More than 200,000 candidates have found a job with Welcome to the Jungle
Explore jobs